As a content writer, I can very well understand that creating fresh content daily is a hell of a task. On top of that, if you don't receive the kind of response you expected in terms of traffic and leads from the audience, it can demotivate and dishearten you very much. So, what is the best way forward? The best way forward is to repurpose your old and top notch content. How to repurpose your old content? Is repurposing content really worth it? This article is all about effective ways to repurpose top notch content of your website.
Let's jump right in
Effective Ways to Repurpose Content of your Website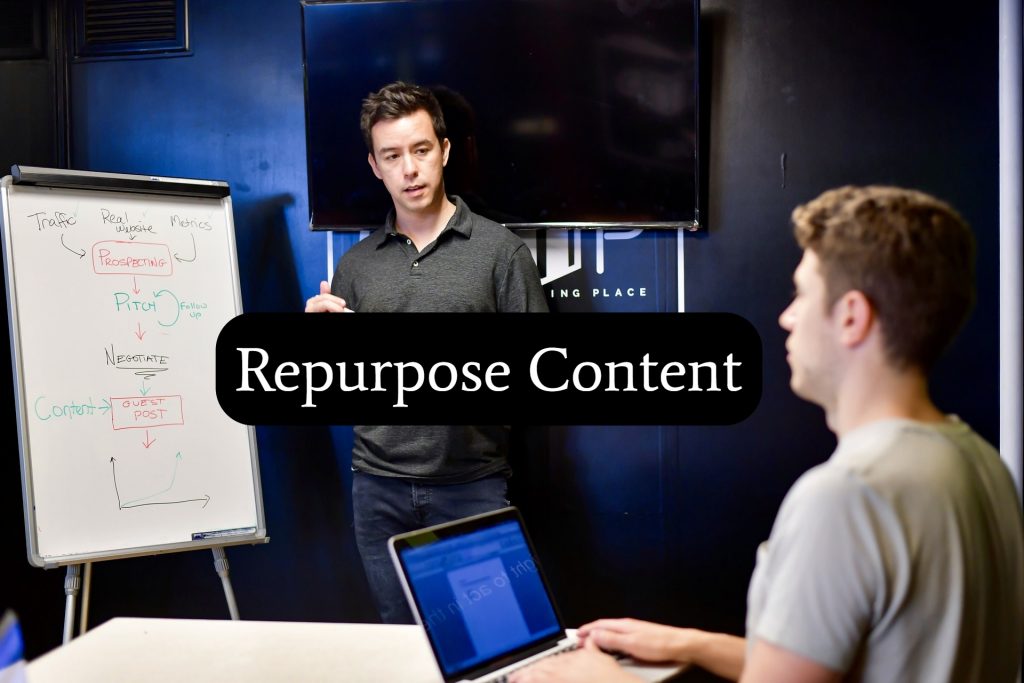 One of the main objectives of repurposing content is reaching wider audience. This will also help you in tailoring your overall marketing strategy. Besides that, it will maximize your time and resources as well as it will expand your online presence. So, here is a rundown of some effective ways which you can use to repurpose content of your Website.
✅ Old top notch blog posts
You must have produced some top notch posts in the past. No need to provide more on a daily basis. You can just repackage and repurpose the old content into something fresh and different like How-to guides, mistakes to avoid and so on and so forth. One thing you have to make sure is that people must find your content valuable and informative. One more thing, if the content you are repurposing is quite old, you can update the information like the stats in it. That will be more helpful for your audience. Start your Travel Blog with These Simple Steps
✅ Old visual content
You must have posted some visual content on your website as well such as infographics, images, videos, presentations and more. There can be many posts filled with visual content as well. You can repurpose them by updating the information in the infographic or you can update the information in the videos and images.
✅ Repurpose factual content into case studies
This is another great way of repurposing content of your website. Factual content is something that must be there on your website or blog. This is another type of content that you can repurpose. What can factual content be repurposed into? The best option is case studies. You can repurpose factual content into case studies. When you run tests on your website, extract the data and turn it into a case study to share it with your audience. 7 Content Marketing Tips for your Small Business
✅ Repurpose FAQs or Q&A into blog posts
Every website has a FAQs and Q&A section. They contain some really important, to-the-point information. However, they are often overlooked by the audience. So, in order to make that visible to the audience, you need to repurpose the FAQs and Q&A into blog posts. Look for the most popular questions on your website and then create a blog post out of them.
✅ Turn Blog posts into…
There are several ways you can repurpose blog posts apart from just creating an updated version of it. You can repurpose your blog posts into-
Newsletter– This is one of the best methods to get the most bang for your blog post. You can promote your blogs posts in newsletter. You must be having an email subscribers list, however, not every one of them will visit your site to read your blogs. There must be many top notch blogs that they have probably missed. You can showcase your best blogs in a newsletter. This will make them visit your website as well.
Podcast– Podcasts are getting very much popular. So you can also turn your blog posts into a series of podcasts. That will be more engaging and will be able to attract those visitors who are not interested in reading plain content. if you have a magic voice you can start doing it yourself. Otherwise, you can hire someone with a great voice that is able to do a great narration.  
Wrapping it up
To conclude it, i would say, you can get the most value out of your content efforts by using these repurposing techniques.  By doing that way, you can have different variations in your content that will make it more engaging and interesting.
Not sure how to start content marketing? get in touch with Digital Marketing Agency in Leeds.