It's fairly reasonable to say that all e-commerce website owners warns more and more visibility on search engines and more conversions. After all, increased visibility means getting seen on search engine results page. You must be familiar with these as you see them on Google in the form of video links, featured snippets, and in the form of ads. You can see them on other search engines as well. Luckily, there are plethora of methods you can use to get your e-commerce website to rank higher. In today's article, I will be giving you some tips that you can use to rank your e-commerce in SERPs
First off, why does ranking in the search engine matter for e-commerce companies? Ranking matters because it brings organic traffic to their website which enhances the chances of conversions. The organic visitors are more likely to convert into potential leads and customers. Furthermore, the more organic inbound leads you're able to attract, the less you will have to spend on advertising. And definitely you're going to get even more traffic if you can rank on the top spot. This will increase the backlinks considerably which will give you additional credibility in Google's eyes.
Now, let's take a look at some tips to rank your e-commerce website in the SERPs
Rank your e-commerce in SERPs using the following tips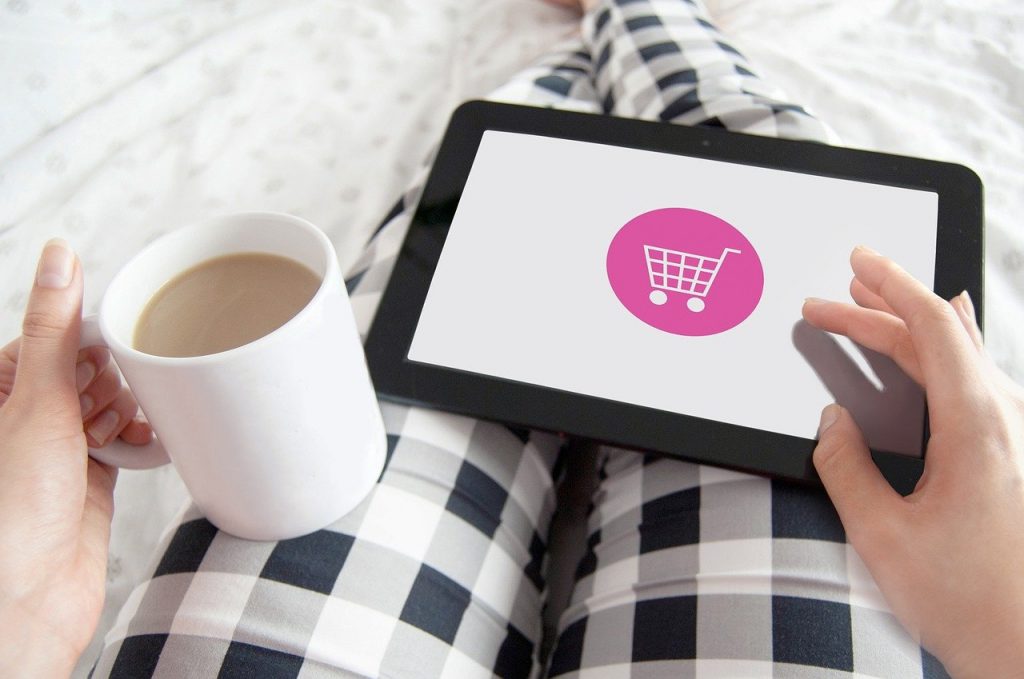 ✅ Focus on right keywords
We all know the importance of keywords. You also understand long tail keywords are crucial, but are you really focusing on the right keywords?  You must be looking for keywords that are profitable, have low competition, and have a good number of monthly searches. There are many free and paid tools to identify keywords. You can use those tools to research the right keywords for your E-commerce business. Want to Use Google Keyword Planner- Here are Steps
✅ Loading time of website
You cannot get away from it. If your user has to wait longer for your site to load, he's more likely to click away. Loading time can have a significant impact on your bottom line. It can impact conversion and bounce rates and result in a poor user experience. You can test your site's loading time. And if you find that your site is loading slowly than average you can consider taking the following steps to improve your site speed. Creating a sitemap, use fewer images per page, optimization of photos with compression tools, changing your web host, optimize video content, and avoid having excessive plug-ins or redirects
✅ Research competitors
If you ask me what is one of the best ways to understand what is most likely to work for your business, my answer would be researching your competitors. You have to understand how your competitors optimize their e-commerce websites and more importantly how you will find the keywords they are using. Well, this can be done by using one of the many competitor analysis tools. These tools will allow you to uncover all sorts of information such as gaps in the market, keywords, backlinking opportunities and differentiation points. Do not forget to check Google while you analyze your competitors.
✅ Optimization for mobile
As we all know the number of mobile users has already surpassed the number of desktop users. Thus, it is high time you optimize your e-commerce website for mobile phones. Nearly half of the Internet traffic comes from mobile, and this trend will keep increasing in the upcoming years. You have to cater to mobile users in order to become better visible in the rankings. Google is now officially implementing mobile-first indexing which means it predominantly uses the mobile version of the content for indexing and ranking. So, we can say that if your e-commerce website is mobile-optimized it will definitely help you enhance your search engine results page ranking and product sales.
✅ Optimize product pages
Your core product page is the landing page for any visitor or potential customer. You have to ensure some most critical factors for designing your product page effectively. Create a visually appealing yet clear presentation of your product, its features and benefits. Your product page should have a clear call-to-action as well as customer reviews and testimonials. It can also have long tail keywords, optimized meta titles and descriptions. And last but not the least, you have to ensure that your target audience is able to quickly find the information they need to decide on your products.
The bottom line
The key for any e-commerce website to become successful is to understand how to rank in the search engine results page. You won't be able to reach your audience if your ecommerce website does not show up in the SERPs. You can use the aforementioned tips in order to enhance your e-commerce website rank and sales. For website optimization and digital marketing services, Digital Marketing Agency in Birmingham is here to help you out.