Leading Digital Marketing Agencies in Bundaberg

Premium Member
4.9 on 48 Customers Reviews
Curvearro is Leading Digital Marketing Company in Bundaberg and Delivering Maximum ROI.
---
Digital Marketing Agencies in Bundaberg

Free Listings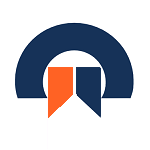 Wide Reach Social Media
Marketing agency in the Bundaberg North, Queensland
Address: 3/53 Perry St, Bundaberg North QLD 4670
---
Looking for the best assistance to make sure you are maximising your presence on Social Media? At Wide Reach Social Media, we are experts in marketing your business on social media and digital. If you are wanting to reach 10X as many people, wanting to build your brand online, get more leads and more sales from your Social Media efforts, or you are brand new to Social Media then contact us to find out how your Social Media marketing can take off. We can set up your Social Media correctly, create your Facebook advertising campaigns, act as your Social Media manager or assist in your organisations training needs. Browse our website for heaps of resources on using Social Media effectively, and don't forget to stay up to date with what is changing in the Social Media world by joining our newsletter below. If you are looking for a presentation or Social Media training for your staff please get in touch with us, we'd love to hear from you.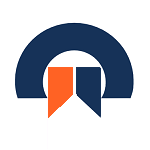 Internet Marketing Experts Bundaberg
Internet marketing service in Bundaberg, Queensland
Address: 200 Bourbong St, Bundaberg Central QLD 4670
---
At Internet Marketing Experts Bundaberg we offer a full digital marketing service from Building and Managing your Website, to managing your Social Media. We also assist you with your Search Engine Optimisation or (SEO). We also manage all your Pay Per Click Campaigns. You also know that there is an overwhelming amount of work involved in running a successful online campaign. We specialise in helping businesses achieve their online goals. If you want to improve what you are doing online feel free to call us for a Free Marketing Evaluation. We take the time to understand your business so we can be an effective partner in helping your business grow.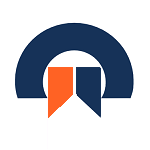 Kookaburra Marketing Consulting
Internet marketing service in the Bundaberg North, Queensland
Address: 51/53 Perry St, Bundaberg Central QLD 4670
---
Kookaburra Marketing Consulting specialises in website development and digital marketing as well as brand design, paid advertising, photo & video editing. I am Maarten van Bokkel, an experienced Bundaberg based freelancer and owner of Kookaburra Marketing Consulting.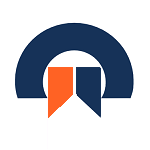 Tayco Outdoor Advertising
Advertising agency in the Bundaberg North, Queensland
Address: 53 Perry St, Bundaberg North QLD 4670
---
Taylor Company Outdoor & Airport Advertising (TAYCO) embrace the philosophy of 'less is more, big is better!' Real estate agents will tell you that the highest returning properties have three key elements –'Location, Location & Location'! Likewise, TAYCO is constantly securing prime locations and options across regional and rural communities that make commercial sense for our customers.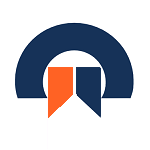 You Beaut Websites
Advertising agency in the Bundaberg North, Queensland
Areas Served: Australia
---
The internet sure has changed the way people find businesses and do business! Costs of running a business and living expenses keep going up too! We want to provide a bit of relief, so to speak. If you want a great website at a price that won't break the bank, you've come to the right place :). We're a team of professionals all based in Australia. Most of us have been creating websites, designing print designs, creating graphics (including graphic art) for over 20 years. Many of us have also been providing digital marketing services for the last 15.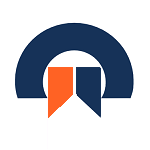 Pro Marketing
Internet marketing service in Branyan, Queensland
Address: 72 Neville Dr, Branyan QLD 4670
---
We love improving clients businesses by clarifying their messaging and creating a more engaging and conversion focused online presence. So you can focus on growing your business. We do more than just "Web Design" we focus on creating impactful and effective messaging that tells your prospective leads, how you can help them. This brings you more qualified leads, that are more receptive to your offers.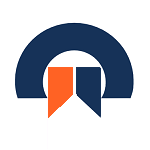 JayDaniellsWeb.com.au
Internet marketing service in Branyan, Queensland
Address: 140 George St, Branyan QLD 4670
---
Specialist marketing services for South West businesses and organisations. Offering graphic design, web and app development plus digital marketing services such as Google Ads and Facebook advertising. Also providing video production, photography and copywriting services.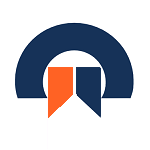 Green Valley Digital
Internet marketing service in Branyan, Queensland
Address: Branyan, Queensland
---
We get to know you first. We don't make assumptions. We find out what your needs and goals are. ONLY then do we provide tailored recommendations. We are website, traffic, conversions, creatives, consultants, digital marketers and digital specialists. We use a holistic marketing approach and we are proven at getting results. Our team are ethical, friendly and hard-working people with over 60 years of combined experience. If you want the best results, phone us on 1300 887 427.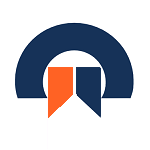 Itag Media
Marketing Services in Bundaberg, Queensland
Address: 4/218 Walker St, Bundaberg West QLD 4670
---
Itag Media is a Bundaberg web design, development and digital marketing company with extensive experience in developing & implementing effective business growth strategies for our clients. We're experts when it comes to marketing & technology but more importantly we're passionate about using our expertise to make your brand better. The end result of working with us is greater brand recognition, customer satisfaction & emotional attachment, & increased sales. Established in 2006 in Bundaberg, we now service clients Australia wide. Working with both small to large businesses, with a focus on offering tailored, friendly & proven advice. Our core services are: custom web design, web development, brand identity design & digital marketing.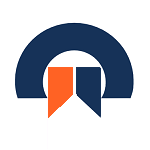 Catalyst Directions
Website designer in the Bundaberg North, Queensland
Address: 3/53 Perry St, Bundaberg North QLD 4670
---
We broke ground in web development more than 20 years ago, back when the industry was in its infancy. From a time when businesses were just considering having their own website until now, where a complete online presence is a must-have, our simple, yet effective philosophy has stayed the same – Real people. Real results. The industry is always evolving, but the value of forming a connection with our clients and truly understanding your business is as priceless and relevant as ever. Our multitalented team provides expertise across all facets of the marketing space, including graphic design, print & media, Google Ads and email marketing.