There's no doubting that Facebook can be an extremely effective marketing tool for a variety of businesses. It's a marketing powerhouse with the ability to post content, connect and participate with your community, and target prospective consumers and clients using their advertising platform. Unless you're making one of these seven Facebook marketing blunders that no small business should make.
It just takes a few minutes to set up a Facebook business page — just submit a cover photo, write some posts, and encourage friends to 'like' your page. That's all there is to it.
The ultimate goal of Facebook marketing is to reach out to new clients and strengthen relationships with current ones. With over two billion Facebook users, you'd think that building a small fan base of a few hundred for a Facebook page would be simple. However, it is… Many business owners find it difficult to properly sell themselves on Facebook.
It's not rocket science to build an active fan base on your Facebook page. It does, however, necessitate a dedication to producing high-quality content and a grasp of how to engage with your target audience.
If you want your Facebook marketing efforts to pay off, stay away from these frequent Facebook marketing blunders made by many expanding businesses.
Avoid these Facebook Marketing Mistakes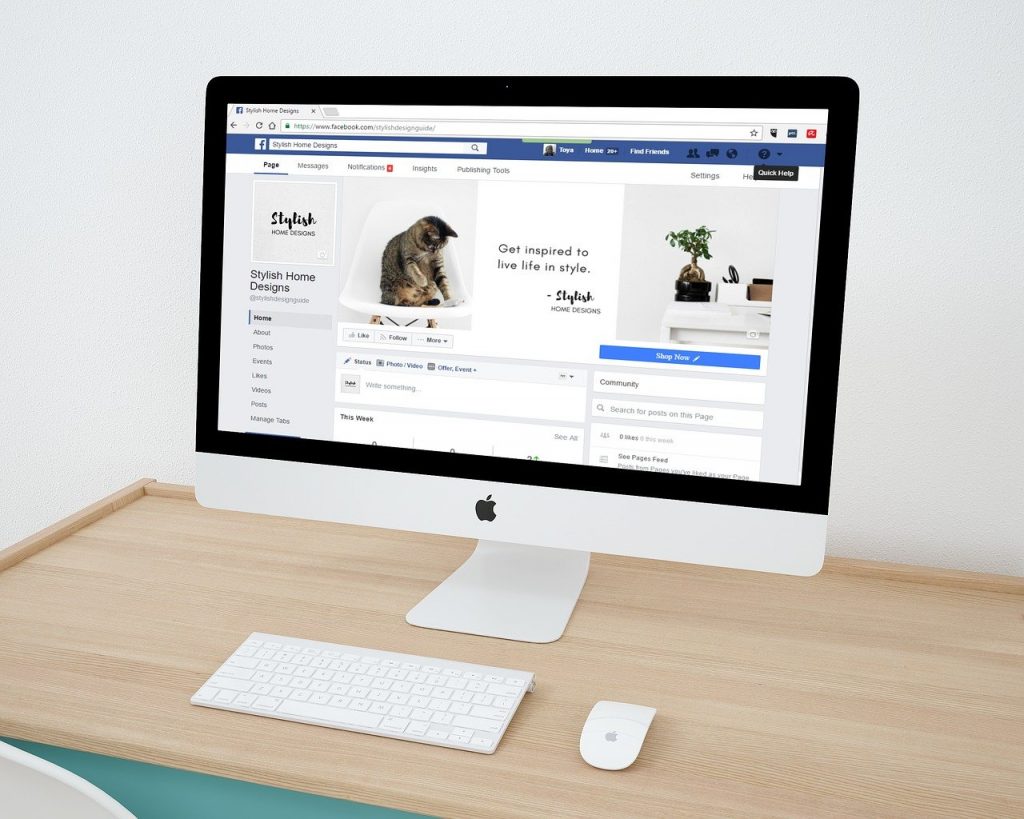 Take a look at these seven blunders to avoid before you spend another second on your Facebook business page.
? You're not displaying a more personal side of your company.
The majority of people use Facebook to keep in touch with their friends and family. As a result, you must speak as a 'person' rather than a firm to generate interest in your business page. Write Facebook updates that show the human side of your company instead of impersonal posts. Share staff stories or photos/videos of your workplace and clients, for example. You may have a Facebook Live session to discuss your products and your experiences as a small business owner.
? Making It All About You Rather Than Your audience
A Facebook profile isn't just another place to promote your business. Only if the information is engaging, useful, informative, or empowering in some way will your target audience follow your Facebook page or share a post.
For example, while sharing statistics about your company's outstanding increase in your customer base may seem like a good idea for LinkedIn, on Facebook, say something like, "Our sales last month were higher than ever before." Thank you for all of your assistance in growing our company." Include a picture of your employees hoisting a "thank you" banner.
? Creating different types of posts isn't a good idea.
What do the majority of your Facebook postings resemble? Are they largely text postings with stock photography images, or are they mostly links to articles?
Videos, a sense of humour, high-quality imagery, contest announcements, and instructive infographics are among the most popular Facebook postings. Publish a mix of these types of posts.
You can also make weekly content themes. Week 1 – Educate the consumer about the newest fashion trends; After- Week 2 – Share details of an upcoming exhibition; Week 3 – Photos of customers wearing your items; and Week 4 – Create a series of DIY fashion accessories, for example, if you sell clothes.
Assess which kind of postings resonate with your audience using the data accessible on your Facebook page's 'Insights' tab. Examine how client engagement fluctuates depending on when you publish your posts. According to a CoSchedule study, Facebook posts sent between 1 and 3 p.m. on Thursday and Sunday perform better.
? Publishing Content in an Inconsistent Manner
It's bad for your Facebook page if you make thirty posts in a month and then don't post for the next two weeks. It takes time and work to build a following on any social media platform. Fresh content informs visitors that your Facebook page is active, increasing the likelihood that they will follow the page.
It's great to publish posts once a day, or even every other day, as long as you do it consistently. A word of caution: don't post too frequently, or your fans will become tired of seeing your company name in their news feed. However, there are times when publishing more frequently than usual is permissible, such as while running a customer contest or sharing live updates from an event.
Read also: Make your Blog More Appealing with these tactics
? Failing to create a detailed Facebook profile
A first-time visitor's impression of your Facebook page is formed in a matter of seconds, and this impression will affect any subsequent actions they take. Here are some things you can do to make a good first impression on your target market:
For your profile and cover photos, choose high-resolution images. Make sure that these photos match those on your website and other marketing materials.
Change the URL of your Facebook profile to the name of your firm.
To optimise the page for search, select the appropriate business category.
Create a "About Us" page that explains "what you do" and "who you are." Maintain a friendly tone.
'Watch Video,' 'Sign Up,' or 'Book Now' are examples of CTAs.
Display your contact information, including your website, phone numbers, and hours of operation.
Customers should be asked to post a review on your page.
Respond to your audience on a regular basis
? You're not making use of the Facebook promotion feature.
Have you ever shared a successful Facebook post? Spending some of your marketing budget on advertising Facebook posts that are interesting, instructive, or have a big number of likes/shares makes sense. You can choose the demographic characteristics of your target reader, the daily budget for advertising, and the number of days you want the post to run while generating a sponsored post.
Final thoughts
So, these were the Facebook marketing mistakes that you must avoid at all cost. By avoiding these mistakes, you can make your Facebook marketing successful by doing so. For professional marketing services, reach out to Digital Marketing Agency in Perth.