Pay-per-click advertising is an important part of any marketing plan. For others, that may be a bold remark, especially since many small- and mid-size business owners are intimidated by this advertising method. And, if you're anything like most others, you're probably wondering, "Does pay-per-click work?" You reason that if you pay Google even a tiny amount each click—say, $1.00–your marketing budget will be depleted quickly due to the daily number of Google searches. Let's look at why this misconception can be holding you back from expanding your business. And how PPC advertising might help you increase profits and brand awareness.
First off, what is PPC (Pay-Per-click)?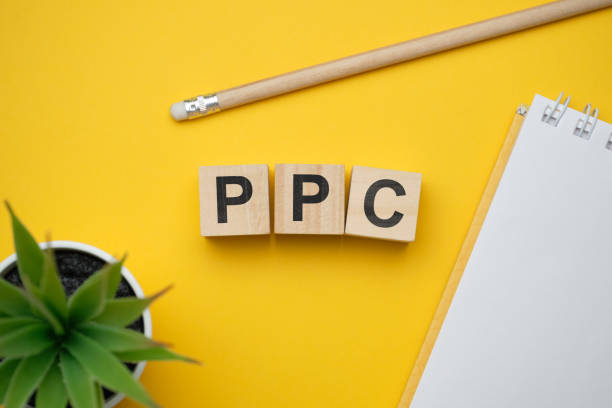 We've all seen the search engine results pages with the designation 'Ad' at the top and bottom (SERP).  PPC (pay-per-click) is a marketing approach in which advertisers publish ads online. And pay the hosting platform (such as Google or Bing) when someone clicks on their ad. The PPC marketer expects that a user will click over to the marketer's app or website. And purchase a product or service, or take some other valuable action, after seeing the ad. PPC adverts are displayed at the top and bottom of search engine results pages (SERPs) that are relevant to their users' search queries.
How PPC Advertising drive Brand Awareness?
Here are some methods you can drive brand awareness using PPC advertising
? Paid Search with Google AdWords
Google is by far one of the most prominent PPC advertising platforms. What could be better than having your ad appear in front of the exact individual who is looking for what you have to offer in real time? Google shows up a relevant sponsored search result as soon as users type in their search query, showing customers exactly where to buy that product or service.
? What is the Process of Paid Search?
Every search query space on a search engine results page (SERP) initiates an instantaneous auction for the keyword(s) entered into the search bar. When advertisers set up their marketing campaigns using the advertising account, they bid for these keywords in advance. The winning bid for that keyword is then determined by a variety of factors, including bid amounts and the quality of the advertising. The winner takes the top spot, while others are relegated to the top or bottom of page one, page two, and so on.
? Adjustments to Bids
You're not getting any results? Advertisers can change their bids at any time to match the best criteria for their campaign. Consider the case of a marketing effort that performs well on mobile devices. In this situation, the advertiser might raise their price by a set percentage to ensure that their ad appears more frequently on mobile devices.
? Cost Per Click (CPC) and Conversion Tracking
What is the significance of conversion tracking? Because you need to know how much money an ad is making (or losing). It's the only way to see if your cost per click (CPC) is eroding your profit margins.
Related article: How to Find Affiliates to Promote your Brand?
? Google's Negative Keywords
You might not think about adding keywords you don't want to rank for. Because you're so focused on bidding for the best keywords. Keeping those terms in mind, though, can help you avoid making ineffective clicks (clicks you pay for whether they convert to sales or not).
You don't want to attract customers looking for pizza delivery jobs if you're a pizzeria targeting the keyword term "Sydney pizza." As a result, you may want to include "pizza jobs" as a negative keyword to prevent your ad from appearing in searches for that phrase.
A company that offers cold therapy to eliminate "saddle bags" on hips and thighs is one real-world example we've come across. We created negative keywords for "Harley Davidson" and "bike saddle bags" before commencing their PPC campaign. This strategy prevents the client from being displayed in those search results or from having to pay for any accidental clicks.
Simply scroll down to the part where you may add negative keywords to your campaign. Click the Plus symbol. And type in a negative keyword phrase to ensure that Google doesn't show your ad to users who type in an unwanted key phrase in their search query.
? Remarketing with video
Retargeting, also known as video remarketing, is a type of PPC advertising. It employs a tracking pixel to gather identifying information about visitors who have previously visited your website, viewed a video, or interacted with your digital content. The list of contacts is then served video adverts through video remarketing. If you utilise YouTube, for example, you may create video ad campaigns that show specific YouTube videos to individuals who have watched a specific video. After they've watched that video, YouTube will show them the next video you want them to see. For example, a video you created to advertise your product or service).
? Taking Care of Your Pay-Per-Click Marketing Plan
Pay-per-click marketing isn't something you can put up once and forget about. To receive the most return on your investment, you must take care of it on a daily basis. Everything you do to keep on top of your PPC campaign. From budgeting to analytics to bid revisions, will increase your results. For an easy-to-follow PPC checklist, go here.
The bottom line
If you know how to maximise your results, pay-per-click advertising can play a key role in your marketing strategy. So, start today if you're ready to maximise your ROI with pay-per-click advertising. Your wheels are spinning. Trying to get the most out of your pay-per-click advertising campaign? Hire a team of professionals from Digital Marketing Agency in Melbourne to build your next marketing campaign.