For effective marketing on digital platforms, one needs a number of organic and paid methods. And today, we are going to discuss one of the most important models of paid advertising—PPC. So, read on to learn about the advantages and disadvantages of PPC advertising.
In order to effectively market your brand, products, and services on the online platforms, one needs to form an effective marketing strategy—which is the right combination of organic and paid digital marketing services and methods. So, along with SEO services and other organic methods of marketing, one also needs paid models of marketing and advertising like PPC ads.
However, all marketing models have some upsides and downsides. So, before you make PCC advertising a part of your marketing strategy, you should be thorough with its advantages and disadvantages. This will allow you to make the right decision and will help you achieve your digital marketing and advertising goals.
Advantages and disadvantages of PPC advertising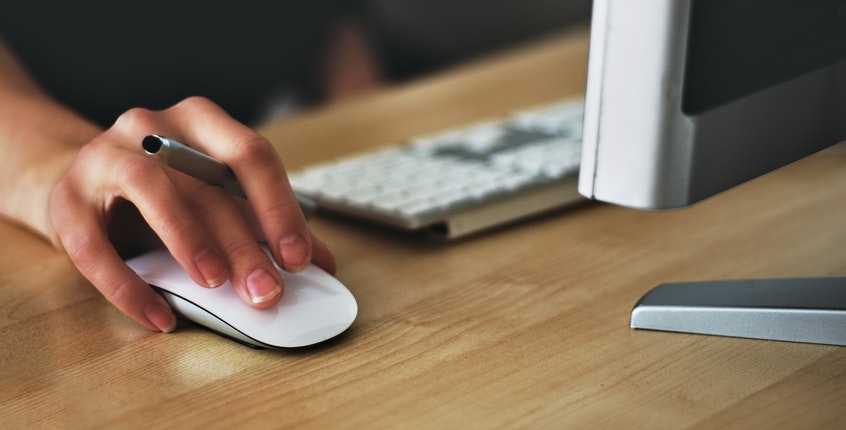 Advantages
#It yields quick results
While organic methods like SEO take at least a few days to actually come into effect, PPC ads give instant results. Just as your ad is published and aired, you'll start seeing it ranked. Quick results also allow you to know promptly how your ad is doing. And this allows you to find and fix issues quickly too.
#You get instant web traffic
Even if your SEO is successful, it takes some time to actually generate and improve web traffic with it. On the other hand, if your PPC ad is a hit, you get instant web traffic.
#Get to the top of SERP
Even with the organic methods of search visibility, getting ranked on 'the' top can't be promised. However, that is not the case with PPC. In most cases, you can easily get your website ranked at the top of SERPs for your paid ads.
#Refine your targeting
The better your targeting is, the higher are the chances that you'd be marketing in front of the right audience. And PPC advertising allows quite refined targeting options that let you ensure your ads appear in front of the right eyes.
#Generate warm leads
People that come across your PPC ads are already interested in the products and services you are advertising. Hence, they'd be more likely to convert to your buyer/subscriber. And this way, PPC advertising allows you to drive not only higher web traffic but also warmer leads.
#A cost-effective paid ad model
In paid advertising models, PPC is the most effective one. This is because the advertiser is not supposed to pay for getting his/her ad published, He/she is supposed to pay a certain fee to the publisher for each time their ad is clicked on. Hence, you know that with every click paid for, you are also receiving a warm lead which is likely to convert.
#Immune to algorithm changes
Unlike SEO rankings, PPC advertising is immune to algorithm changes. Algorithm updates are dreaded in SEO since even a little change can cause great fluctuations. However, for PPC ads, they keep ranking for their target keywords regardless of algorithm updates.
Disadvantages
#It's not free
While you don't have to pay anything for the reach and visibility you achieve through organic methods, PPC ads need to be paid for. So, this may be a downside for small businesses that have a very limited marketing budget.
#Consumers prefer organic results over paid ones
Since the PPC ads come with visible ad tags, most consumers can differentiate them from organic results. They understand that something is placed on top mainly because it has been paid for. Hence, most people prefer organic results over paid ones.
#Ad disappears, so does visibility
Once you manage to get a page ranked with SEO, you can leave it be and in most cases, it'll continue to rank for a long time. However, with a PPC ad, once the ad is removed, you will again lose all the visibility.
#Risk of click fraud
In PPC advertising the income of the publisher is dependent on the number of clicks your ad receives. Hence, many publishers engage in the malpractice of click fraud. In this, they'd get your ad some fake clicks. These fake clicks don't turn into leads and you'd have to pay a great amount which might end up hurting your budget badly.
#Gets costly in longer run
PPC may be one of the most cost-effective paid advertising methods but you have to pay in order to maintain your reach and visibility. And as you have to keep paying, PPC can burden your budget in the longer run.
#Cost ads up quickly
If you don't monitor and optimize your PPC ads constantly and make sure that you keep getting positive returns on investment, you can end up wasting money. You can't air a PPC ad and leave it be. Or else, the costs might just go out of hand. And this happens quite quickly.
Wrapping up
So here ends our list of advantages and disadvantages of PPC advertising. As you can see, in most cases, the advantages of PPC are greater than the disadvantages. However, it may still vary for different types of businesses because of a number of factors. For one, how competitive your target keyword affects the success of your PPC ads and the cost incurred. So, compare the advantages and disadvantages of PPC in relation to your business and make your decision accordingly.
For the best results, it is always better to sort to a professional! Find digital marketing agency in Brisbane and in other cities in Australia!