Digital marketing is extremely crucial for an online business. Small businesses that invest in online marketing perform better than those who don't. However, one common mistake small businesses make is to not understand the need to hire professional digital marketing agencies. Are you one of them? And are you too not convinced that it is better to hire digital marketing services from professional firms? Then this article is for you. So, read on and learn about the need to hire professional digital marketing agencies.
Marketing on digital platforms is crucial for businesses these days in order to grow effectively. However, many small businesses fail to understand the need to outsource online marketing services from professional firms instead of doing in in-house. Digital marketing agencies in Brisbane have helped many small businesses get ahead of their competitors in the digital market. There are just so many benefits for a business when it hires marketing services of an expert and professional firm. Let's talk about it more elaborately.
Hire professional digital marketing agencies because…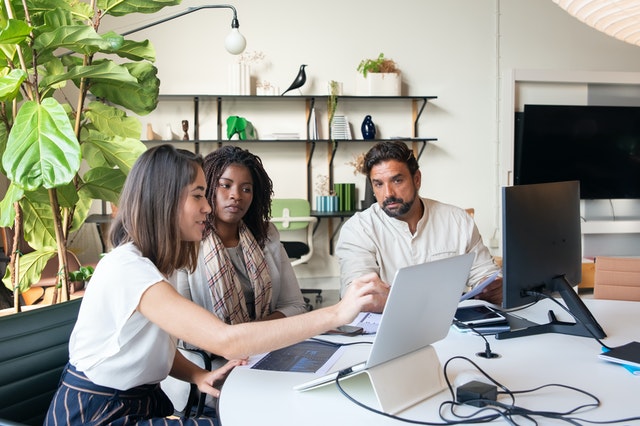 #It lets you focus better on your core business areas
One of the most important benefits of outsourcing marketing services is that it allows you to focus better on your core business areas. In small businesses, due to limited human resources, one person has to be a lot of things. And on top of that, when you do in-house digital marketing, there is one additional role of being a marketer. This would inevitably require you to compromise your times, efforts, and other resources on your core business areas. As a result, the core of your business may suffer. But with by outsourcing digital marketing services, you won't have to worry about all that.
#You get professional services
If you hire the services of a reputed digital marketing agency, one thing you can rest assured about is the quality of the services. In order to stay competent in the marketing, professional digital marketing agencies strive to give the best services to their clients. Moreover, they are professionals and they know the best ways to get you great marketing results. Thus, this is another key reason why you should hire marketing services from professional firms
#Save costs on marketing
There is a common misconception that hiring digital marketing agencies is expensive. However, this is not true. If you own a shoe-making business, you know how to procure best resources with the least amount of money. And then, you know how to produce best shoes by spending the least and getting the most out of each resource. That is just the case with professional digital marketing agencies in Perth. They know how to get you the best marketing results by spending the least.
#Enjoy latest marketing technology
Reputed online marketing agencies use advanced marketing technologies in order to stay ahead of the competition and give nothing but the best services to their client. And for that, they also keep a keen eye on the latest technology updates and keep updating their tool accordingly. However, buying and upgrading such tools and technologies on your own would cost you a lot. But by hiring such marketing firms, you will virtually not need to spend even any additional money and still enjoy latest marketing technology.
#Have a competitive edge
Hiring digital marketing services from reputed and professional firms who are experts and highly experience in this field will definitely help you get a competitive edge over your competitors. Therefore, if you want to beat the competition in the online market, then it is best to leave your marketing worries in the hands of professionals.
#Get more than just marketing
Most marketing firms like digital marketing agencies in Sydney provide their client with more than just marketing services. These include other important services like search engine optimization, website development, software development, app development, and a lot more. Such services go on to facilitate your marketing goals and optimize the online presence of your business. Not to mention how you get all the useful insights about the market and your industry that can be invaluable in improving your business. Therefore, by hiring marketing services from reputed and professional firms, you get more than just marketing.
Summing up
Digital marketing is crucial for a business in order to optimize its online presence. However, many small businesses miss to realize the importance of hiring marketing services from the professional agencies instead of doing it in-home. And the list of the key reasons given above will help you understand why it is always best to hire a professional digital marketing agency. So, if you too want to improve your business and beat the online competition all while saving costs and enjoying latest technologies, then get in touch with digital marketing agencies in Adelaide now.
For more content related to online marketing, make sure to keep in touch with us!