For a digital business, it is crucial to have a great online presence. And although many businesses do it without a website, in order to realize your business's full marketing potential, you need to have a website. Having a website can be really advantageous for your business. How does that work? Why website in marketing is so important? Read this article to find out answers to all these questions.
In the present-day scenario, online marketing is really important for a business in order to grow to its full potential. And in order to optimize your business's online potential to the fullest, having a website is necessary. Digital marketing agencies in Perth found that small businesses which invested in website development enjoyed better marketing outcomes than the others.
Having a website can have a number of marketing benefits of business. What are those benefits? Let's talk about it all more elaborately in the list below.
Top benefits of website in digital marketing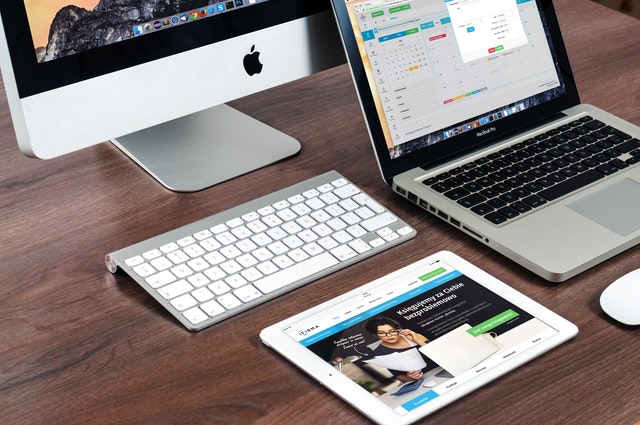 #Be present 24/7
Having a website would allow your business to be online even when you are not. A potential customer can visit your business anytime, anywhere through your website. Your website would show them your products and services and engage them 24/7. And that is another great one of the benefits of website in marketing.
#Search engine optimization
Millions of consumers go the search engines like Google to look answers for their business related queries. And based on that, Google lists different websites on the SERPs. Having a website will allow you to optimize for search engine and reach your target marketing more effectively on the internet. So, this is one advantage of having a website.
#Show your business's credibility
Sadly, there are a lot of scammers in the digital market. And thus, your target market would want to research your business and make sure it's genuine before they engage with your business. Your website is the most important impression that your business can leave. It is the place where you can make available all the important information about your business. Therefore, investing in building a great website can be really helpful in establishing the credibility and trustworthiness of your business.
#Strengthen your brand
When you invest in website development services, you can customize almost everything about your site. Therefore, you can make sure that the looks, functions, and all the elements about your website reflect your brand. From web design to images, videos, and different website content and elements, you can reinforce your brand. And this how having a website helps strengthen your brand.
#Improve your customer service
Digital marketing agencies in Sydney found that many businesses were also able to improve their customer service with the help of a website. For one, you can include a FAQs (Frequently Asked Questions) page in your website. This will allow your visitors to get answers for most of their queries without having to get in touch with your customer service team. Moreover, integrating technology like Chatbots in your website can also be very helpful in improving your customer services. This will also help take the burden off of your customer service executives, and they'd be able to focus better on more qualified leads.
#Increase earning
Well, having a website can help your business promote its brand better and sell its products and services better. You can customize everything about how your products and services are presented, what the buying process is like, and so on. This will allow you to get more conversions and sell better. Apart from that, you can also give some space on your website to different advertisers and earn from it. In fact, it is one of the main sources of income for many online businesses. And this is how having a website can help a business increase earning.
Final word
With a website, a business can greatly optimize its online presence. There are a number of reasons why website in marketing is so important. It can help your business be present all the time, improve its customer services, strengthen its brand, establish trust and credibility, sell better, and so much more. So, if you haven't invested in web development services yet, you are simply missing out on your business's true potential to grow. Therefore, you should get in touch with the best website development services now!
Looking to read more of such articles? Then make sure to keep visiting us because we keep updating!