Being one of the most important aspects of digital marketing, social media marketing provides immense benefits to a business. Is this form of marketing not working out for you? Then you probably need to fix your SMM strategy. So, read on and learn about some of the best ways to better social media marketing strategy.
Marketing on social media has become immensely crucial for businesses these days. From connecting with the target market to increasing brand awareness, audience engagement, lead generation, conversion rates, and so on, social media marketing can have immense benefits for businesses. And hence, professional digital marketing agencies in Sydney pay special attention to their SMM services.
However, in order to ensure that your business does enjoy these benefits, you need to make sure that your social media marketing strategy is accordingly optimized. And hence, we have curated a list of some of the best tips to help you better social media marketing strategy.
Better social media marketing strategy with these useful tips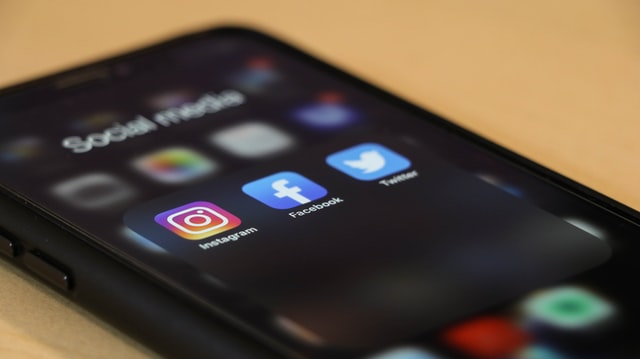 >> Set proper goals
While setting proper goals might sound basic, surprisingly many fail at this step. Lack of proper goals can lead to a marketing mess where you end up with failed objectives and wasted resources. Therefore, it is crucial to set proper goals. For best SMM results, you should set specific, relevant, and achievable marketing goals which are also easily measurable.
>> Humanize your brand
On social media, people expect to see a more human side of your brand. Hence, one of the worst SMM mistakes that businesses make is to have a faceless social presence that lacks character and personality. Learn from the brands that are not afraid to interact friendly with their customers and crack jokes with them. Witticism and humor are highly appreciated on social channels. So, make sure to have a fun social media presence that also reflects your brand voice adequately.
>> Interact with your audience
Interaction is the best form of audience engagement. And social media audience definitely loves that. In fact, popular social channels like Facebook and Instagram also provide features that allow businesses to engage their audience by asking questions, running polls, and stuff like that. Apart from that, doing as much as asking an interesting question in captions can boost engagement rates on your posts.
>> Improve your response rate
Present-day consumers popularly use social media platforms as a channel to reach out to certain businesses for questions, grievances, etc. The quality of customer service and support also plays a great role in shaping the social image of your business. And social media can be a great platform to tweak your customer support. Like Facebook for one displays the business's response speed rate on their pages. The better the percentage, the more people feel encouraged to reach out to a business. Thus, it is important to create a higher response speed rate. You can even create and enable some automated message that is sent to the customer as soon as he/she texts.
>> Know your audience
Defining and understanding your target audience is crucial for effective social media marketing for a number of reasons:
It allows you to know what social media platform your target audience uses
What is the sort of content they like to and would like to engage with
The time they are mostly online so you can schedule your posts accordingly
How you should present information on your profile
The way your brand message should be conveyed and the your brand voice should be used to communicate with audience
And it will help you find answers to other important questions like these which are critical for your social media marketing campaigns.
>> Don't make it all about promotion
True, social media is an important platform for businesses to advertise and promote their products and offers. However, for best social media marketing results, you should keep promotional content to a minimum. Your business's social presence should be more about helping your target market rather than selling to them. This is an important thing to keep in mind when it comes to marketing on social media.
>> Don't market with personal accounts
A lot of small businesses make the mistake of using personal social accounts rather than business account for marketing. If you are doing the same thing, there is no wonder why your SMM is not working. When you don't use a business account, you miss a lot of useful features like ads, analytics, insights, CTA buttons, in-app stores, and so on. Facebook and Instagram especially provide very useful features for business accounts. So, make sure you market your business using business social accounts.
>> Visual marketing is important
On social media, people are more interested in consuming visual content rather than written content. Therefore, you need to make sure that you are posting awesome visual content. And it is frankly quite simple to do that. Have an awesome blog? Convert it into infographics and post it on your socials. You can even create a video out of it and post in on YouTube. This would kill two birds with one stone—you re-purpose your content while also solving the problem of visual content.
>> Test and improve
For any form of digital marketing, it is important to keep testing and improving. You can never land on a single optimal strategy that you can use forever. Business is a very dynamic sector that is highly vulnerable to changes. And hence, businesses need to continuously keep optimizing to adjust to the changes. Basically, there is no rest in marketing. So, don't make the mistakes that many small businesses do. Ensure to keep tracking your performance, analyzing your results, and keep optimizing accordingly. And yes, expert digital marketing agencies in Brisbane invest seriously in marketing tools to give the best services to their clients. So, don't forget the marketing tools.
Wrapping up
Effectively marketing your business on social media can have immense benefits for your business. Hence, if it is not working out for your business, you need a better social media marketing strategy. And with the list of tips given above, you can do just that. But for best SMM outcomes, you can sort to the professional help of digital marketing agencies in Perth.
For more articles like this, keep in touch with us!