Optimizing for search engines has never been easy—well except if you hire professional SEO services. There are a number of reasons that explain why to outsource SEO services is simply better than doing it in-house. And we are going to talk about all that in this article. So, read on.
Search engine optimization is crucial for every business as it is what allows them to reach their target market on the internet. If you don't optimize for search engines, your potential customers won't be able to find your business.
However, SEO is not something that you can do effectively without hiring professional digital marketing agencies in Perth. In order to enjoy all the benefits of SEO in the best ways possible, you have to leave it to the professionals.
Therefore in this article, we have curated a list of reasons why small businesses should outsource SEO services. Check it out below.
Top reasons to outsource SEO services for small businesses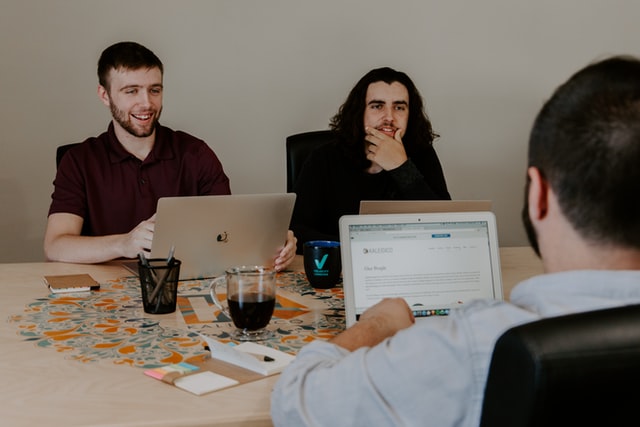 #Save cost
Contrary to the common misconception that outsourcing SEO services are expensive, it is actually quite cost-effective. This is because professional SEOs know how to get the most out of their resources; so they know how to do it cost-effectively. Not to mention how costly some SEO mistakes can get for your business.
#Get professional service
Professional digital marketing agencies in Sydney characteristically have a time of highly skilled and expert SEO professionals that know how to yield the best SEO results for their clients. And thus, when you hire a reliable agency for your SEO requirements, professional services are something you can rest assured of.
#Easily catch up with SEO trends
One of the main reasons why SEO is so hard to master is because it is ever-changing. And if you can't catch up with such rapid trends, you will fall behind. As a small business with limited resources and staff, it can be difficult to do so. And that is another reason why it is always best for such businesses to outsource SEO services.
#Focus on core of your business
Since SEO is such a demanding task, it is definitely going to require diverting some of your valuable time and resources into it. As a result, you will be inevitably compromising on the core areas of your business. And this would eventually harm your business's revenues. Thus, you should focus on your core business departments while professional SEOs at digital marketing agencies in Brisbane take care of your SEO
#Avail latest technology
In order to stay competent in the SEO industries, such agencies not only use advanced SEO technologies to give top-shelf services to their clients but also make it a point to keep upgrading them regularly. Buying such software solutions can be quite expensive for your business. But as you outsource SEO services, you get to benefit from such technologies without having to spend on them explicitly.
#Keep from severe SEO mistakes
Some SEO mistakes can push your website deep down the dark ocean of search results. And once you lose your website like that, your ranking would most probably be gone for good. There are many old SEO practices that are now heavily penalized by Google. Once Google thinks you have a fake or spammy website, it's all over. Therefore, non-experts should keep from doing SEO all on their own. You must outsource professional SEO services in times
#Get an edge on the search competition
In the current digital market, there is mad competition. Thus, it can get difficult to rank for your target keywords. But with the help of professional SEO services, you can do just that. You will be giving tough competition to rival websites while having a clear upper hand on those with 'in-house' or no SEO strategies.
#Get a better understanding of analytics
A big reason why you can do SEO effectively alone with tools and analytics is that they can easily be misunderstood by non-experts. And as a result, you might end up taking a step that may ruin your website for good. Businesses and brands that work with digital marketing agencies in Melbourne understand analytics better. And as a result, they are able to make better decisions for their business.
#Achieve your SEO goals efficiently
When you outsource digital marketing services, you achieve greater results with higher efficiency. And so is the case with SEO. By letting highly skilled experts take care of your SEO needs, you will eventually enjoy greater search ranking and visibility. This will go on to improve your web traffic, lead generation, and conversion. And thus, small businesses should outsource SEO services.
Wrapping up
Optimizing for search engines is quite a difficult task and isn't something that can be done efficiently without expert help. So, in order to achieve all your SEO goals cost-effectively and efficiently, you should hire SEO services from professional digital marketing services in Adelaide. And you will eventually enjoy higher search rankings, increased web traffic, and improved conversion rates.
In order to read more SEO and digital marketing tips, click here!