Webinars became extremely popular and common in 2020. However, they still continue to be used as marketing tool. And indeed, webinars have a lot of marketing potential. Are you too planning a webinar? Then you must want to make sure that everything goes well and you are able to achieve all your goals. And that is just what this article can help you do. So, read on and learn about some of the best webinar planning tips.
As coronavirus led worldwide lockdowns made it impossible for businesses to hold seminars, the trend of webinars accelerated. And it still continues to be used as a marketing tool by many businesses for all the marketing benefits it has to offer. Digital marketing agencies in Sydney that has helped many businesses over the last year in organizing webinars found that webinars do have a lot of marketing potential. It has helped many businesses achieve its various marketing objectives.
So, let's walk you through some useful tips that can help you plan better for your webinar.
Best webinar planning tips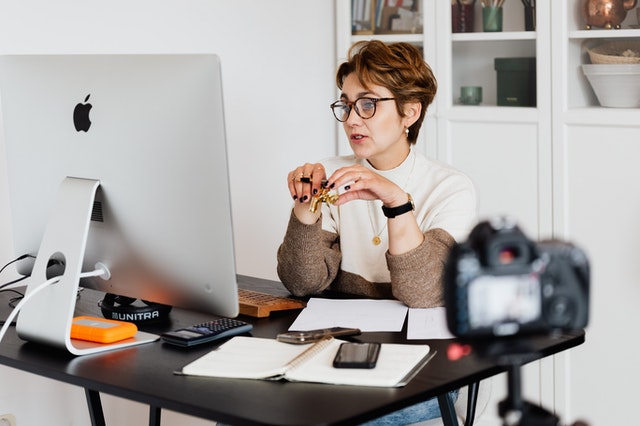 #Reconsider if a webinar is what you really need
Before getting to the webinar planning tips, this is the first thing to reconsider. Is it really a webinar that you need? It can be amazing outreach tool. However, when it comes to sort of topics that you can effectively cover in it, there are some limitations. You also need to know that typically within 2 hours, audience loses interest in webinar. So, it should last longer. Take your goals and objectives, and your audience's interest into consideration and decide whether you really do need a webinar.
#Select a format
A webinar can have a number of formats like:
Lecture or workshop where there is one speaker who takes charge of the whole webinar.
Interview format where there is an interviewer who asks strategic questions from the interviewee to demonstrate a subject.
A discussion panel in which there are multiple people the line at once and a moderator facilitates the discussion.
An interactive session that requires the audience to keep putting inputs in order to take the discussion further.
So, find out what format can help demonstrate the agenda of your webinar the best and make a choice accordingly.
#Get an expert speaker
The key speaker at your webinar is going to be the face of your business and brand at the webinar. Therefore, you need to be very thoughtful with your choice. You can have an industry expert from your organization speak and represent your brand at the seminar. Or else, you can approach an industry expert or influencer outside your organization to represent it.
#Sort your support team
In a webinar, it is important to have a designated support team. The role of this team would be to answer the questions that the speaker or the host can't answer. These could be the questions related to technical issues, schedule of the event, and so on. So, make sure to have a support team sorted and define their roles clearly.
#Find the right webinar tool
In order to conduct a webinar, you are apparently going to need a webinar tool. There are many tools that you can use for free while there are other vendors that may charge a certain fees. A number of things determine which tool you should use. Consider the following things to make the decision:
Number of people to be accommodated
Budget of the webinar
Features required in the tool
How audio is handled
If webinar recording required for later viewing
Make sure to spell out all your needs and requirements properly and match it with the features of the tool before selecting it.
#Promote and publicize your webinar
Now with everything sorted, you need to publicize your webinar. All your effort will go in vain if your webinar doesn't get a good audience turnout. So, make sure to promote your webinar properly. You can sort to digital marketing agencies in Brisbane to market and promote your brand on digital channels. And make sure to properly follow up with those who register for your webinar.
#Organize a practice session
In order to ensure to the maximum that things go as planned and there are no unforeseen issues, you should run a practice sessions before the actual day of the event. Make sure to check all the technical elements, webinar tool's features, and also revise the planned schedule of the webinar to make sure that the topic is effectively covered in the given time frame.
Final Word
Conducting a webinar can have a lot of marketing benefits for your business. However, you need to make sure that you do everything. And the list of webinar planning tips given above can help you do just that. Or you can hire digital marketing agencies in Perth that will help you ensure that you get the desired marketing goals and objectives fulfilled with webinar.
Keep in touch with us for more digital marketing ideas.