Are you a business, marketing your brand through social media influencers? Or are you planning to do so? Then you must have a lot to questions and a lot to know. Before getting into this market, it is important to get some head-ups. And hence, today we are going to talk about the dos and don'ts of influencer marketing for businesses.
Influencer marketing is getting bigger and bigger. If you think it is a passing fad, you are wrong. It is a serious market now with many businesses investing into it. There are a number of ways in which such type of digital marketing can benefit a business and help promote its brand.
People these days tend to trust their favorite social media influencers better than the businesses. Therefore, more and more businesses are now moving towards influencer marketing. It allows them to win the trust of people. Moreover, it can also improve your social media marketing campaigns, overall ROI, revenue, and so on.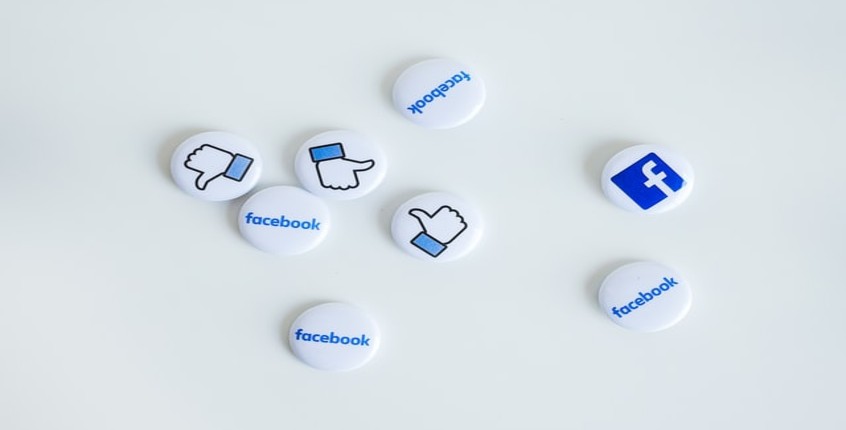 However, before stepping into this, there are a certain things you need to know. And that being said, let's talk about the…
Dos and Don'ts of Influencer Marketing
Dos of influencer marketing
>> Find out if you want reach or engagement
Influencer marketing is such an online marketing method which is mainly used for these two purposes—reach and engagement. If you want more and more people to basically 'know' something—let's say your new brand—then you are probably looking for reach. On the other hand, let's say if you want to improve your conversion rates or are looking to find audience for an event you are going to host, you are looking for engagement—you don't want them to just pass by your post, you want them to engage with it. It is important to understand clearly what you are looking for as it greatly impacts your choice of influencers. If you want reach, you'd need a certain type of influencers, and if you want to engagement, there's other kind. And in most cases, you might need both.
>> Look for micro and nano influencers
Micro and nano influencers are such influencers that have lesser reach but their engagement rates are very high—higher than those with a larger follower base like macro and mega influencers. There's been a constant increase in the emergence of such influencers. Due to their limited reach, they are able to connect with their followers better and hence able to influence them better. So, micro and nano influencer market is something you might want to explore.
>> Communicate clearly with your influencer
It is important that you communicate clearly with your influencers on all grounds—what you expect them to do for you and what (and how) they will get in return. You will find that some influencers would like to be paid in money while others may do it for free products. So, all the terms must be crystal clears to both the parties. Or else, it can lead to ugly problems in future.
>> Follow FTC guidelines
It is a serious market, told you. Hence, FTc (Federal Trade Commission) has set some guidelines for individuals and businesses engaging in influencer marketing. To ensure that you don't violate any guidelines and get yourself into trouble, make sure to once go through them and ensure that you and your collaborator influencer follow them.
>> Also look for platforms other than Instagram
When we say social media influencers, people generally only think of Instagram. Indeed Instagram is a key platform for influencers and must be a part of your influencer marketing strategy. However, it shouldn't be limited to it. Video is the most important form of content in this digital marketing channel. Therefore, influencers on YouTube or what they are popularly called—YouTubers have a great influence on people. Therefore, you should collaborate with such influencers as well—especially if your target market is teenagers and young adults. Apart that, there are many other social channels for influencer marketing. Find out what suits you best that collaborate with influencers on such channels as well.
Don'ts of Influencer marketing
XX Don't just go for the number of followers
An influencer is not just about the number of followers he/she has, there is a lot more. And as for followers, they can even be bought. This is the reason why many businesses get scammed as they only focus on the number of followers a person has. Therefore, it is important you don't get fooled by the number of followers. Research the account thoroughly and make sure that not only the followers are genuine but that the account should also have a decent engagement rate.
XX Don't expect freebies
For social media influencers, engaging with and influencing people on social media is what pays the bill in most cases. Therefore, expecting free mentions and jobs from them is not only rude but also unfair. For many, it is their sole source of income. Yes, it is possible that you may get a free mention or something sometime. Be happy and grateful for that but do not expect that to keep happening.
XX Don't spam influencers
Yes, it is important to pitch influencers but you also need to patient and professional while doing that. Finding your inbox filled with many messages from a single business requesting for collaboration can get really annoying. And this will eventually be bad for you in the influencer market. Therefore, it is important to make sure that you are not spamming your influencers with aggressive follow ups. Follow up but not as frequently. If your messages are not getting reverted back for a long time, then in all probability the influencer doesn't want to collaborate with you. Respect that and search for others.
XX Don't be too rigid with your specifications
The design and type of the post or the campaign, what will be post and how it will be posted, and so on—there are a number of decisions one has to make for an influencer marketing campaign. You may have certain expectation about how all that should be done—which is fine and important to some extent. However, you should not expect your influencer to necessarily follow all that closely. If you don't allow them some liberty to design and plan, it can even be harmful for your campaign. Since, as a result, your campaign can come totally out of style for their followers which might make it seem unnatural and forced. When people will see the posts or campaign has no touch of their influencer's original style, they'd see it only as advertisement and treat it as such only.
XX Don't lose contact with influencers after collaboration is over
Relationship building is important in influencer marketing as it is in any other business field. Therefore, you should not lose touch with your influencers once the collaboration is over. Don't view your influencers as a single post or campaign but treat them as a valued partner. Work on cultivating a partnership with your influencers after the contract ends. This way, influencers will be more willing to collaborate with you in future.
Final Word
Influencer marketing is becoming a more and more prevalent form of digital marketing. Therefore, businesses are increasingly moving towards it and investing in it. If yours is such a business, the list given above can come really handy in understanding the important dos and don'ts of influence marketing.
For more, stay tuned with us!