We have crossed our path with the digital realm in recent times more than ever before. That being said, technology alone is not the future of marketing, it is a combo of talent and technology. Digital marketing is now becoming the priorities of companies. Why? Every other person is shopping online, playing games online, and working online. Whether you have made up your mind to enter the field of digital marketing or just want to elevate your digital marketing skills, certain strategies and steps needs to be taken to become successful in any position. How you can become an agile, in-demand digital marketer and immaculate your career as a digital marketer? I am presenting here some tips which will help you specialize and strategize your career
Let's die right in
Tips to become the best Digital Marketer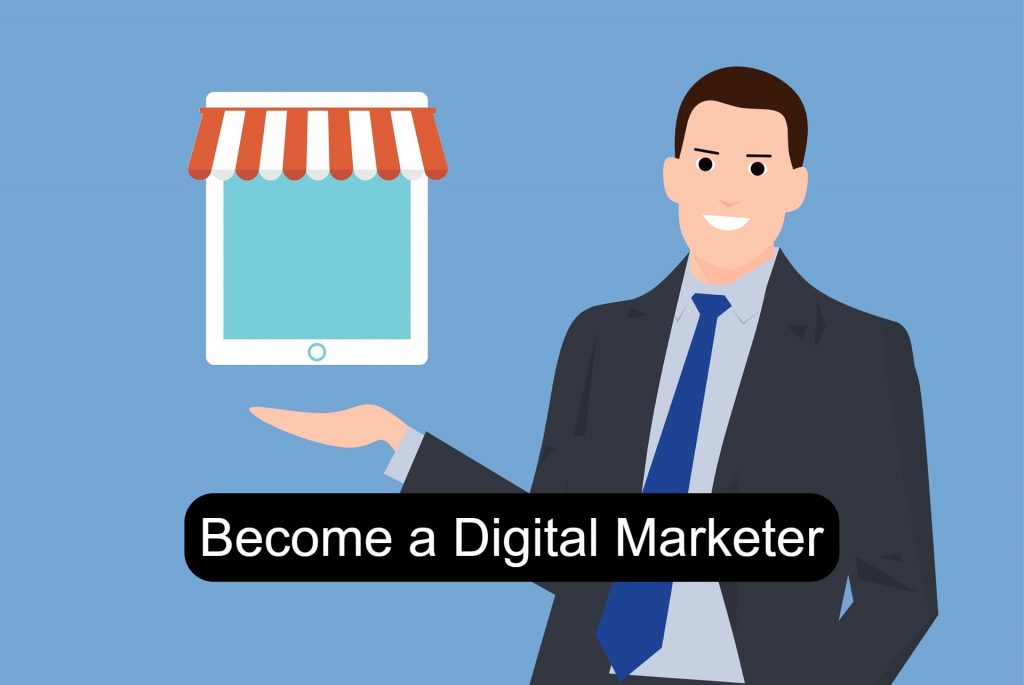 ✅ Enroll in a digital marketing internship
If you are someone who has interest in this field without any solid experience, doing an internship in digital marketing will be a lot of help. Internship helps people push their capacities by working in a professional environment. Internship is challenging, but, when you surround yourself with the right team, you can learn from their mistakes and successes. An internship will help you in two ways- it will expand your digital marketing experience and portfolio and it will help you determine what you appreciate in a professional work environment. As there are many domains in digital marketing, you can find what appeals to your interest; you may find interest in content writing or in some other area. Internship will give you a real-life experience and it will allow you to learn and explore things on your own.
✅ Attend events and seminars
Although you can find a lot of resources and knowledge through various videos and podcasts, registering or joining seminars and conferences will offer a lot more benefits. At these conferences or networking seminars, you get the opportunity to listen to global industry marketing experts, take advice from best-in-class digital marketing experts and get insight into the future trends in the digital marketing arena. These types of events also have presentations, workshops, and lessons pinpointed to help you build your digital skillset. And expand your understanding of why you do what you do.
✅ Keep yourself updated with digital marketing trends
Just like social media platforms gets updated every now and then, digital marketing also evolves and gets new trends. So, you should try to keep up with the latest updates or trends in the digital marketing world. How to keep up with the marketing trends? Listen to a marketing podcasts or subscribe to a marketing newsletter which will enable you to keep yourself updated with latest digital marketing trends. There are various websites like HubSpot among many others which regularly publish clear and informative piece of content. That will help you stay up-to-date not just with marketing trends but literally on anything.
✅ Learn from big brands and successful Entrepreneurs
If you're thinking about or just starting out in a career in digital marketing, investing your dearest money and time in a professional digital marketing conference may be too big of a leap. Fortunately, there's a lot of quality content online perfect for making a successful career in digital marketing.
Digital marketing 'intelligentsia' have the experience, expertise, and knowledge required to put out content that's accessible and easy to understand for beginners. And since most of these thought leaders are digital marketers themselves, they know exactly how to make their content easy to find on search engines and social media platforms.
✅ Connect with people like you
As a digital marketer, a large part of your work involves developing communities online. Whether it's for your personal brand or a global company, a strong community can make or break your business. So, why don't you get actively involved in a like-minded community of peers? These digital marketing communities; whether online or offline is full of people like you who are starting out in this world will be really helpful for you to recognize the importance of your work and how it can fit within the 'big picture' of your business. Also, you can ask your questions about whatever you are unaware of regarding digital marketing. This will help you gain confidence and push your boundaries to grasp as much knowledge about digital marketing as you can.
The bottom line
The marketing industry is full of opportunities, you just need to get the right skills and recognize the right opportunity. If you take the right opportunity when it knocks on your door, you can become a successful digital marketer. Thus,by following the above mentioned tips in letter and spirit, you can kickstart your career in the vast field of digital marketing. For professional help, you can get in touch with digital marketing agency in Sydney.