Digital marketing is crucial for a business in the current market scenario. There are a number of ways you can market your business digitally and one way of doing that is through social media. Social media marketing can have immense benefits for a business. Nor sure how? Then let's talk about this in elaborate. So, read on and learn about the benefits of social media marketing for a business.
The use of social media platforms is becoming exceedingly common. In fact, I'm sure that is how you connect with most of your friends. Hence, almost everyone is a part of some or the other kind of social media. And this makes such platforms a great place to market your business on. Hence, more and more businesses are now making it a part of their digital marketing.
There are a number of reasons why social media marketing is beneficial for businesses. No matter the size or type, you can market almost any business on social media—since you can find almost every target market here. Hence, we have listed below the key benefits your business can get with social media marketing.
Ways in which social media marketing benefits a business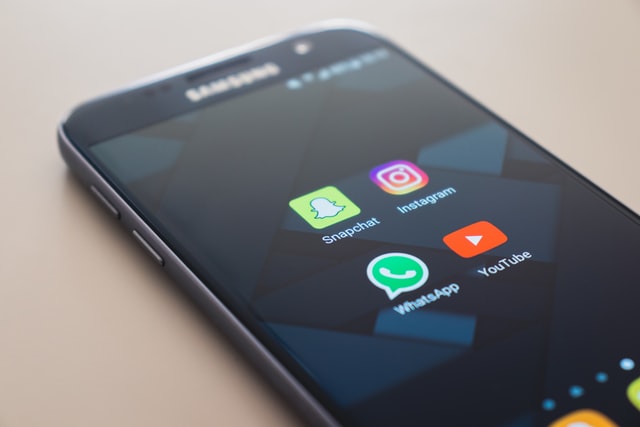 >> Increase brand awareness and recognition
One of the biggest benefits social media marketing has for a business is it allows them to create brand awareness and recognition. People on such platforms are constantly looking for other people and businesses they can connect with. Therefore, it allows your brand to be discovered by your target market. And this way, there is increase in brand awareness and recognition.
>> Higher audience engagement
This form of online marketing scores way higher than traditional marketing methods when it comes to audience engagement. By uploading interesting images, fun videos, informative articles, creating polls, and with a number of things like that, you can effectively engage your target audience. The scope of doing so is very less in the other forms of marketing.
>> Interact with your target market
Social media also gives you a medium to interact with our target market like nothing else. You can interact with them through your posts, comments, or messages. On Facebook, Instagram, etc., you can also interact with them through your stories and by going live. There are just so many ways that you can communicate with your audience on social channels.
>> Make people trust your brand better
When researching a business or a brand, the present day consumer tend to turn to social media. They do this to understand how your business interacts with your brand and how people see your business. This helps them confirm that your business is indeed genuine and trustworthy. In fact, in the present day scenario, if an online business can't be found on social media, most people would even think it's fake. Therefore, maintaining an active social media account is necessary.
>> Create a community
Building a community is the ultimate goal of a brand. And social media marketing, if done right, allows you to do just that. When you manage to maintain a social account or business page that posts regularly, interacts with their audience nicely, and provides value for them, you create a community within your followers. Such community is very likely to stay loyal to your business and stick to your brand. And this is another of many advantages of social media marketing.
>> Drive traffic to your website
Marketing your business on social media also allows businesses to drive traffic on their business website and blog. In fact, this is one of the key purposes of social media marketing. As most social platforms allow it, you can add a link to your website on your business page that will be placed prominently so that viewers can easily spot it. Moreover, share the link to your blog every time you update it so that it can attract more readers—thereby increasing your web traffic. And there are many other ways you can drive more traffic on your website through social media.
>> Make your business easily approachable to your customers
Naturally, many customers and prospective customers might have questions about your business. Or there may be complains or just general messages. Most people these days find it more convenient to approach a business on social media than through emails or any other means. In fact, this can be a great channel for small businesses. For example, the time you take to reply to your page messages on Facebook is displayed on your page. If you can reduce this time, people will feel more welcomed to message you.
>> Understand your customers better
For a business, it is important to have certain data on their customers to understand them better and eventually provide for them better. Social media allows you to gather that important customer information with much ease. You can ask questions from your audience by using question feature on Instagram Stories, or you can create Facebook Polls, start a Twitter thread—and there are just so many ways. And all this come together to help you understand your customers better and improve your brand accordingly.
Bottom Line
Social media marketing, if done right, can have immense benefits for a business. You can interact with your audience better, promote your brand and increase its awareness among your target market, build a community, drive traffic to your website, understand your customers better, and so on. Hence, if social media isn't the part of your online marketing strategy yet, its time you make it so now!
For more articles like this, stay tuned with us!