Search engine visibility and ranking is important for online business. Hence, they optimize their websites for the search engines. It requires a number of things and one of the most important of those are backlinks. Backlinks have great importance in SEO. Hence, today we are going to talk about the best ways to get backlinks.
Optimizing for search engines is important for online businesses in order to reach their target market on the internet. From content writing to keyword research, web development, and so on—there are a number of things involved in SEO. And one of the very important of such tasks is building backlinks.
So, what is a backlink? When a different website links to yours, you will get a backlink from them. To understand better, let's say there's a blog on a different website that talks about a particular subject. Now, the blogger has cited something from your website and have mentioned it along with a link to it. In that sense, backlink maybe understood as citations. And this is how, you get a backlink.
Backlinks are of great importance in SEO. When you get such inbound link from a different website, it signals Google your website has such quality content that others are directing their visitors to it. And hence, then Google may give you a ranking boost. Find out how you can get quality backlinks.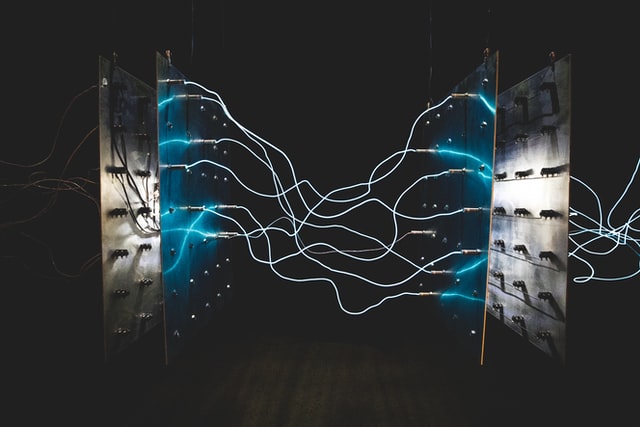 The best ways to get backlinks
>> Post quality content
If you want quality backlinks, you first need to have quality content. You need to make sure that your content is so high in quality that it actually entices other website to link with it. Therefore, how good your content marketing is plays a great role in determining what kind of backlinks you get—and even whether you do at all or not. Hence, your key focus should be to create and post excellent content.
>> Post Skyscraper content
Skyscraper is basically a content marketing tactic where you find a successful content which has got a lot of backlinks and then you create better content on that same topic. After that, promote your content to those websites that have linked to the original content. Skyscraper content marketing method is about giving better than the best that is out there. Therefore, it requires a lot effort. You have to diligently work in order to produce a content piece that is better than the best. You'll have to go all-in in depth, length, and visuals.
>> Build resource page links
There are businesses that curate list of links to external websites. Resource page link building aims at getting your website listed on such pages so you can get a backlink. For this, you need to identify the strengths of your business and figure out where you can get it listed. For example, let's say yours is a digital agency based in Melbourne and a website is creating resource page with a list of links to best digital agencies in Melbourne. Then, getting your website listed here can not only improve your reach but also earn you backlinks. But make sure that the websites which list you in in their resource pages are relevant authorities.
>> Find broken external links on informative webpages
Many times, you may come across an informative webpage and find that its external links are broken, that is, they are directing to a 404 error. Any website would want to get rid of such dead links. And you can help them find replacement by suggesting a link to your webpage that has better or at least equally good information. This will also earn you backlinks. And if you do not already have similar content as the one the said website initially linked to, you'd have to create one.
>> Get backlinks from brand mentions
Your business might be getting mentioned around the internet and at times, you might have no idea. It could be a regional online newspaper, a review of your product on a website, and so on. Although mostly, such mentions would be linked to your website, in some case, you might find they are not. And this is a great linking opportunity. Thus, you should look for such mentions and when you find one, you should politely ask the concerned blogger, journalist, or webmaster to add a link to your website. You can easily find such unlinked brand mentions with the help of a brand monitoring tool.
>> Try to get listed in relevant listicles
The articles that are list based is called a listicle. You must have come across posts titled as "10 best…" or "Top 10…" etc. Such posts could be listing different businesses like hotels, shops, stores, service agencies, and so on. The idea is to find listicles that are relevant to your business and requesting the webmaster, blogger or journalist to add your business in the list or replace a lesser good one with it. However, apparently you need to convince them that your listing your business would be a valuable addition (or replacement) in their list. Hence, it all comes down to how good you can sell yourself. But if you manage to do so, it can help you earn some quality links and improve your SEO.
>> Help a reporter out (HARO)
HARO is a platform where you get in contact with a reporter and give them valuable information. Such reporters are generally looking for quotes from inside certain industries to write good stories. HARO will help you connect with such reporters and depending on the quality of your quote, your business can get mentioned in their story. However, not every pitch may be successful so keep trying because it can actually earn you some really valuable backlinks.
Bottom line
Backlinks bear utmost importance in SEO and digital marketing. And here ends the list of best backlink building strategies. It is important to note that building a good backlink profile is a time taking task. Hence, one needs to be patient. Just keep trying out these tips given above and your website will eventually be able to earn quality backlinks.
And when you do, let us know which tactic turned out the best for you.