Digital marketing comprises of organic reach methods and also paid methods. And today, we are going to talk going to talk about a popular paid advertising method—PPC advertising. So, what is it? How does it work? And is it even worth it? Read this article to find that out.
Digital marketing comprises a number of paid and organic methods to promote one's business on the online platforms. And investing in both the types of methods is just as important for effective online marketing. Just as the unpaid marketing methods like SEO, blogging, social media marketing, etc., paid marketing and advertising methods are as important.
And today, we are talk about a popular online advertising model, PPC ad. There are various paid advertising and marketing methods. However, PPC is the most famous and generally the best method of paid advertisement. That being said, let's find out what it is, how it works, and is whether or not worth it.
Everything to know about PPC advertising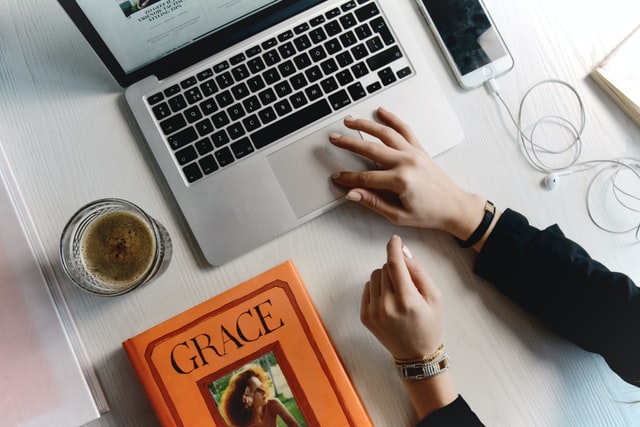 What is PPC advertising?
First thing first, let's understand what PPC advertising means. PPC is short for Pay-Per-Click. It is an online advertising method where the advertiser pays the publisher every time his/her ad is clicked on—hence "pay per click."
How does it work?
The publisher would publish the advertiser's ad on his/her platform—like a website, blogs, or something. And this way, he/she will be displaying that ad to his/her visitors, viewers, readers, or such audience. Now, every time someone clicks on the said ad from the publisher's platform, the publisher earns a certain amount. As an advertiser, you don't have to pay the publisher for posting your ad in his/her platform unless someone clicks on your ad. You only pay for the clicks.
What are the pros and cons of PPC advertising?
Pros
#Get to the top
The biggest advantage of PPC advertising is that it can literally get your content ranked on at the top of the SERP. You don't get that sort of surety with organic methods.
#Quick results
While organic methods like SEO take some time to yield the results, PPC ads are quick to show results. Your paid ads are on air and visible as soon as they are published.
#Cheaper way advertising
In the Pay Per Click advertisement model, the advertiser has to pay the publisher only when his or her ad is clicked on. And if it doesn't get clicked, he/she doesn't have to pay anything. Thus, it is a cheaper way of paid advertising.
Cons
#It's ad after all
Generally, no one likes to be at the receiving end of ads. In fact, on search engines, people usually tend to overlook ads and engage with the organic results. Hence, paid ads eventually can't be as effective as organic methods like SEO.
#Hard to sustain in the long term
Paid ad campaigns are hard to sustain in the long term. For most businesses, it can get difficult to keep paying for PPC ads in long term. And hence, they can become costly for your business eventually.
#Ad goes, visibility goes
Another downside of PPC ads is that as the ad is removed, your visibility disappears as well. So, your paid visibility only last for as long as you keep paying for it.
Now, this leaves the businesses with one important question…
Is PPC advertising worth it?
Well, there are both downsides and upsides to PPC advertising. Hence, there is no overall clear black or white answer that whether it is worth it or not.
For one, if you use pay per click advertising to support your organic digital marketing campaigns, it's all worth it. However, if your online reach and visibility is mostly dependent on paid marketing and advertising methods like this, then it won't be good for you in the longer run. This is so since keeping your paid ads running in the long term can get quite expensive.
On the other hand, the success and worthiness of PPC advertising also depends on the industry. While it works like a charm for a certain types of businesses, for some, it doesn't. For example, PPC is quite affordable and effective for industries like E-Commerce, education, employment services, etc. On the other hands, for some industries (example Legal) which have a tighter competition for keywords, PPC can be quite costly and difficult to maintain.
In short, PPC ads are worth it if you know how to use them according to your industry.
Final Word
Digital marketing is a sum of many organic and paid modes of advertising and marketing. And PPC advertising is one of the best and most popular methods of paid advertising on the internet. However, it has both pros and cons. So, if the question is whether or not it is worth it, the answer is yes, it is worth it—depending upon how you use it.
For more articles like this, keep in touch with us!