How to improve the search rankings of my website? This is one of the key concerns of every online business. Do you struggle to make your website rank on search engines? Then we have some very useful tips for you that come in really handy. So, read on and find out the 10 best SEO tips to improve your website's search ranking.
Being able to rank for target keywords is really important for a website to reach its target audience. Hence, it is easy to say that your search engine ranking plays a major role in the success of your online business.
Optimizing for search engines is a constant process. From keyword research to content writing, link building, image optimization, and so on, there are a number of tasks involved in search engine optimization. But regardless of doing all that, you may find that there is little to no improvement in your ranking.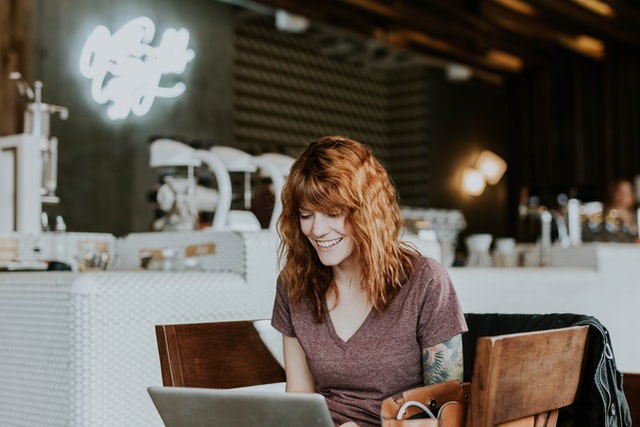 While there can be many reasons for that, we hope that our list of SEO tips and tricks will help you improve your site's SEO.
Improve your site's ranking with the top 10 SEO tips
1<< Mobile Optimization
If your website is hard to load and work on mobile phones, you are already way behind the important SEO trends. Mobile optimization for business websites has become crucial in the present time where the population of online shoppers is dominated by mobile phone users. In all likelihood, more than half of your customers would be visiting your website through mobile phones. So, make your mobile optimization of your website a priority.
2<< Quality Content
Content continues to rule digital marketing. Without quality content, you can't expect to effectively market your brand online and improve its ranking. Google looks for quality content to serve its users with. Hence, all your efforts would go to vain if you don't produce quality content.
3<< Email Marketing
Email marketing is a highly effective marketing tool. One of the key reasons behind it is that it is one such channel where the target market itself asks to receive content from the business by signing up for the email subscription. Hence, email marketing can be a great tool for driving organic traffic on your website which will eventually benefit your SEO.
4<< Add internal links
Link in SEO must not be taken lightly. It is crucial to include links in your website's content that lead to other pages on your website. Including such internal links plays a vital role in improving the dwell time of your visitors on your website. This, being an important signal for Google, helps a site rank better.
5<< Image Optimization
Optimizing the image files of your website is another very important part of search engine optimization. In fact, this is something that Google itself suggests. An optimized image has proper alt attributes and description. Moreover, it should be original and easier to load.
6<< Voice Search Optimization
The use of voice search is becoming exceedingly common. However, the way that keywords are used for voice search is different than that for conventional search. Apparently, there is a difference in the way that people would say and type a query having same search intent. Hence, you need to optimize your website and content accordingly.
7<< Long Tail Keywords
If you want to rank better and enjoy a great click-through rate, then you should try using long-tail keywords. As we have also talked about voice search in the point above, it is also important to note that voice search users generally use long-tail keywords. For example, if they are looking for digital agencies in Sydney, they are more likely to frame their query as "what are some best digital agencies in Sydney" whereas, someone typing the query might just type "digital agencies" or "digital agencies in Sydney."
However, long tail keywords might also be used by those typing when looking for something very specific. Long tail keywords generally have lesser competition but they are also used less. In any case, it will improve your CTR in relation to the amount of people using your target long tail keyword.
8<< Quality of the Backlinks
Are you facing sudden penalization from Google and you're not sure why it happened? It is very much possible that you have got backlinks from poor and shady sites. This makes Google associate your website with such sites and thus leas to penalization. Therefore, you should constantly ensure that only good and reliable sites link to yours.
9<< Social Media Marketing
Does your business have a social media handle? How many do you have and how active do you keep it? Do you consistently promote your business and website on them? Social media is a great tool for marketing. It can be a great way of driving organic traffic to your website by promoting it on your social media handles. This will eventually help in improving your website's over all SEO ranking. So, of this isn't something you have worked on yet, do it now!
10<< SEO Tools
Last but not the least, use SEO tools. There are many great SEO tools out there like Moz, SEMRush, Ahrefs, Google Search Console, and so on that you can use for free. Such tools can help you optimize your website content in the best way possible. And this will eventually help it rank better on search engines.
Wrapping up
Optimizing for search engines is essential for every online business. If you find it hard to make your website rank high on Google, then the list of tips given above can come really handy for you. And if that's too much, we always have a list of the best SEO services you can rely on!