Businesses these days are exceedingly moving towards developing customized software for their organization. Why is that so? How does such technology help improve business? These are the questions that we are going to answer in this article. So, read on and find out what are the top 10 benefits of customized software for a business.
Firstly, you need to understand what customized software is. There are many software development services that help client businesses by developing software which is specifically tailored to serve their organization's unique needs. It is also known as bespoke software. The functionality of such software is entirely dependent on the client's requirements. More and more businesses are now getting such tailor-made software for their organization due to its many benefits.
When you buy readymade software for your business, it may be generally lesser expensive than custom software but then, there are many downsides to it. For one, there'd be little to no personalization. Moreover, you'd be paying for functions that are not even useful for you. And there can be more issues.
Going for a general software solution may be fine to begin with. But in the longer run, it is only better to have custom software for your business. Here's why.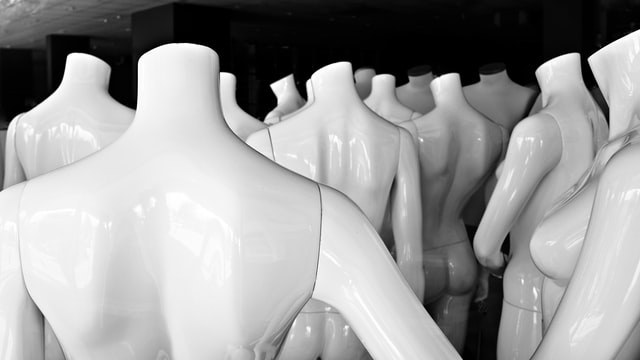 10 key benefits of customized software for a business
#1 The freedom to choose
From the technology used to features, themes, designs, and so on, the client generally has freedom to choose whatever they'd like in their software. You'd have a number of options to choose from which will allow you to come up with software that is perfect for your business requirements.
#2 A software that aligns with your business model
When using ready-made software, organizations have to align their business model with the way that software works. However, custom software development allows businesses to create software that is already aligned with their actual business model and in-house processes. Hence, with this, you will not need to adjust or disrupt the original functioning of your business.
#3 Ease of operating
Since the functions and features of the software are developed according to your organization's functioning requirements and demands, it becomes easier to operate such software. When you make sure that your custom software is properly aligned with your actual business model, it will become easier to operate for those who are a part of the organization and already familiar with its working.
#4 Little to no need for training
Extending the point given above—since your software will be easy to use for the people in your organization, there'd be little to zero need for training them. Generally, many business resources like time, money, etc. are spent on training the staff to use new software. And while there'd still be need of some guidance to familiarize them with the new software be it customized, there'd be little to no need of training as such
#5 Great value for money
While getting custom software developed for your business can be more expensive than buying a readymade one, it actually gives you a better value for your money than the latter. Firstly, it'd be harder to find the desired functions in readymade software. And if you succeed in doing that, the software might also have functions that aren't useful for you. But you'd have to pay for them anyway even if you don't use them.
#6 An 'all-in-one" solution
The organizations that use readymade software generally have to buy more than one software solutions. This is so since it is hard to find readymade software that can cater to all your requirements. Hence, custom made software saves from the need to maintain more than one and give you an 'all-in-one' solution. From production to digital marketing, staff management, financial management, and so on, you can facilitate all of that within the same software.
#7 Optimized business functioning
Unlike a readymade one, custom developed software allows you to have all the functions and features important to the working process of your organization. You have total control on what the features should be and how should that work. Hence, such a software solution, instead of becoming an additional task, facilitates smooth process flow. Therefore, all this comes together to optimize the overall functioning of your business.
#8 An opportunity to invent
Developing custom software gives a business an opportunity to invent. You don't have to opt for the conventional or trending technologies that are mostly there in the trendy apps. Rather, you can go completely out of the box and invent a unique software model in your industry.
#9 Maintain the uniqueness
Every business is unique and has unique ways of doing things. This is so even for the companies within the same industry. Readymade software pushes businesses to compromise on their uniqueness by making them follow similar models and processes. And this is another ground where having a custom-made software becomes very advantageous for businesses. With the freedom to select whatever features and function for the software development, you can create one that is unique to your organization.
#10 Flexibility and adaptability
With time, a business inevitably evolves. This apparently also influences the software requirements of a business. In such case, having custom software can be really beneficial. You can easily re-customize your custom software as your changing business requirements call for. Hence, this is how custom software provides more flexibility and adaptability than the readymade ones.
Over to you
Here ends list of top 10 benefits of having a custom software for you business. In the present market, using software solutions has become important for E-Commerce organizations. However, for a better edge, it is always best to have a custom-developed software for your business. With its many benefits, it improves the overall functioning and processes of a business. So, start looking for the right software development service now!
Got queries? The comment section is just right below!