In the current world digital market, social media marketing has become quite important for every business. And being one of the most used social channels, Facebook is generally central in social media marketing. The first step to Facebook marketing is setting up a page for your business. That being said, today we are going to talk about the top way in which having a Facebook page benefits your business. Read on to find out.
Marketing on social media platforms is important for effective digital marketing. With currently over 2.23 billion monthly average users, Facebook is the most used social media platform worldwide. And hence, it becomes a highly potent medium for social media marketing.
This being the reason, Facebook is one of the central channels for SMM. And the first step to Facebook marketing is having a Facebook business page. So, we have listed below the top ways how having an FB page can help your business.
Best ways in which Facebook page benefits a business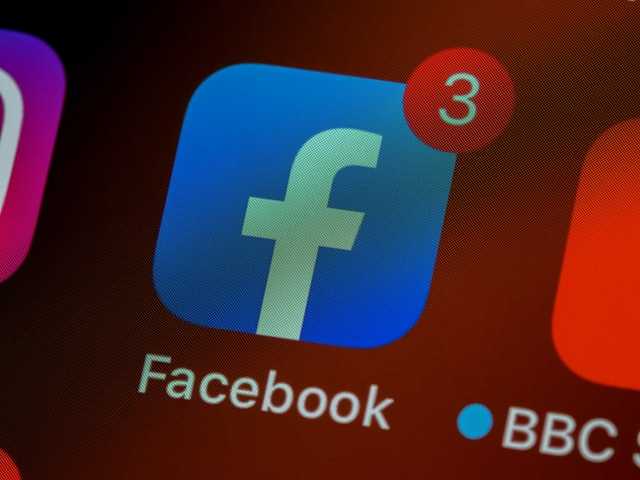 #Reach a wider audience
Currently, there are literally over 2.23 billion people on an average that use Facebook every month. And it is such a social channel that is used by people from all over the world. Therefore, by creating and optimizing a Facebook page for your business, you can reach at least millions of people, it not a billion.
#Your target market is here
Since there are over 2.23 billion monthly Facebook users on an average, what are the odds that you find your target market in them? An average business is most likely to find at least millions of potential customers on the Facebook. This is so since Facebook is used by people of almost all nationality, age, gender, occupation, and so on. Hence, your target market is here and you'd be simply missing out to reach them if you don't have a Facebook business page.
#Global reach
Facebook allows you to reach your target market even if they are thousands of miles away from your business in some other country. It is just an amazing tool if you are seeking to get a global reach. And since having a business page is essential for Facebook marketing, that's another reason why you should have one.
#Local reach
Well, Facebook is not just great to improve your social visibility and reach on a global level. It is also a wonderful tool to optimize your local visibility. This is all thanks to Facebook's algorithm that suggests its users the businesses based on their locality and also its ad targeting features. Therefore, you can also optimize your social reach on a local level by marketing your business through a Facebook page.
#Give important information about your business
FB page allows organizations to effectively fill out important information and details related to their business and present it in an organized manner. Upon opening your FB page, your visitors will be met with useful business information that'd be prominently placed. It'd include things like official website, contact information, business address, what your business or brand is about, what are the products or services provided it, an "About" section where you can write a useful and impressive summary of your business, opening and closing times of your business, message responding rates, and so on.
#Optimize your Facebook presence
The first step to optimizing the Facebook presence of your business is to have a business page. As we have discussed in the point above, it allows you to display all the important information about your business. That's just one step of optimization. Having a business page allows you to improve your business's presence on Facebook as you fill it with relevant posts. By posting informative, useful, and engaging content that is relevant to your business, you can further optimize its presence on social media.
#Audience engagement
Running a Facebook page allows you to engage with your audience. You can interact with them by posting engaging images and statuses. There are also other interactive features like Polls, QnA, etc. using which you can engage with your audience. And not to mention how going live through your Facebook page can greatly help in audience engagement.
#Enjoy Facebook's ad tools
When you create a business page for your organization, Facebook will recommend you its ad tools which will allow you to create and publish ads. Social media ads can be really beneficial for a business. Not to mention how cost effective and useful Facebook ads can be with their amazingly layered targeting features. And you can't avail all that with your personal account. So, you need to have a page for that.
#Get useful business insights
When you create a Facebook page, you get free access to useful insights like how your page traffic has increased/decreased over a period of time, your engagement rates, and so on. Such useful insight helps track the performance of your marketing campaigns which further helps in improving and optimizing them. And since performance tracking and optimization is so important for effective digital marketing, that's another great reason why you should have a Facebook business page.
#Make it easier for people to reach you
Present day consumers are more comfortable interacting with businesses through social channels than other traditional mediums like calling, emailing, etc. And hence, maintaining a Facebook page with a great message responding rate can help you business become more approachable for your customers and leads.
#Increase web traffic
Digital marketing on social media can also help businesses increase their inbound traffic. Hence, if you maintain a great Facebook page, people will be intrigued to visit your business website as well. And as a result, you will enjoy increased web traffic. And that's another one of the key Facebook page benefits for a business.
Final Word
So, here ends the list of some of the key benefits that your business can enjoy with the help of a Facebook page. By improving audience engagement like this, you will be able to enjoy high ROI which will further help optimize your marketing funnel. So, if you don't already have a Facebook page for your business yet, get onto making one for better digital marketing!
Leave a comment and let us hear your questions and views!