Optimizing for mobile phones has become extremely important for businesses these days. However, many businesses still struggle to keep a mobile-friendly online presence. And hence, in this article, you will find a list of the best actionable tips for mobile optimization of your website. So, read on.
Mobile optimization is no more a choice for effective digital marketing. It is a necessity. This explains why smart businesses sort to digital agencies in Perth to have a mobile-friendly website. Mobile users dominate the population of online shoppers. Most consumers engaging with online businesses do so through their mobile phones. And this has been the trend for some years now. If your website is not optimized for mobile phones, you are already far behind.
And even if you have optimized for mobile phones, it is important to understand that this is not a one-time process. You need to keep ensuring that your website is optimized in a way that gives a great experience to your mobile visitors. Upon failing to do so, you can end up hurting your SEO and digital marketing.
That being said, let's talk about the…
Best actionable tips for website mobile optimization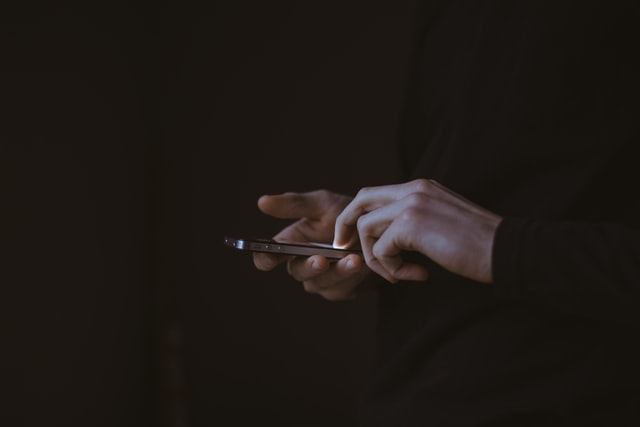 #Responsive Web Design
If you want to make your website mobile-friendly, then Responsive Web Design is something you just can't afford to ignore. RWD is a web development practice that helps your website render well on the screens of a variety of devices—from desktops and laptops to tablets, smartphones, and other devices. Hence, in order to ensure your mobile visitors have a great experience on your website, RWD is crucial.
#Website loading and page speed
Digital marketing experts have been telling how the window time for a website to load should not exceed more than 3-4 seconds. If it does exceed the said time limit, your mobile visitors will most likely exit your website altogether. Hence, a slow-loading website and poor page speed is something you just can't afford. So, make sure to scan your website for elements that are slowing it down and fix them.
#Easy navigation
How easy it is to navigate on your website goes on to play a big role in defining its UX. Poor navigability is one of the common reasons why mobile users would abandon a website. For a great user experience, it is essential to make sure that your visitors can easily find what they are looking for. You can improve the navigability of your website with these simple steps.
#Clean web design
A clean web design is important for a number of reasons. For one, you need it for good navigability. Moreover, a messy web design is an instant off. Too much is as bad as too little. Hence, you need to strike the right balance. Therefore, it is best advised to have a minimalistic approach when it comes to web designing.
#Watch your ads
Ads are a necessary evil for websites as a great part of their income comes from them. But then, it is also important to make sure that they don't ruin your visitors' experience on the website. On the small screen of mobile phones, ads can get all the more irritating. And many times, poor placement of ads becomes the reason for site abandonment by mobile users. In order to avoid that from happening with your website, there are a number of things you need to take care of.
For one, make sure that the ads don't come in way of your main content. You will find many sites where the ads block and/or break the actual content. This is something to avoid at all costs. Moreover, try to avoid pop-ups as well, and if you do use them, make sure they are easy to close on mobile phones.
#Call to Action
How your CTA elements and buttons look and how you place them on your website is also an important factor determining how users engage with your website. In order to make sure that visitors are able to take desired steps, proper implementation of CTA elements is important. Hence, you need to optimize your CTA for your mobile users accordingly. For one, make sure that CTA buttons are prominently placed and appear below the header on mobile phones. Moreover, the CTA buttons need to be bigger so that they can be easily pressed using fingertips and thumbs. The text in the button should also be clear.
#Keep testing
In digital marketing, it is important to track performance in order to ensure that you are doing the right thing. And so is the case with mobile optimization. This isn't something you just do, implement on your website, and leave it be. Instead, you constantly need to track and test the performance of your website to ensure that it is adequately optimized for mobile phones. There are certain software tools that can help you do the same. Just keep scanning your website for mobile issues.
Wrapping up
In the era of mobile devices, it is extremely important for a business to have a mobile-optimized online presence. This is crucial for effective digital marketing and SEO. And you can do just that with the help of the actionable tips given above. It all comes down to making your website design clean and responsive, checking its speed, navigability, and keep testing it. And for better results, you can sort to web services of digital agencies in Australia.
Leave a comment and tell us your views and queries. For more such tips, stat tuned!