Instagram is one of the most popular social media platform—and hence, also a central platform for most business's social media marketing strategy. Is your Instagram marketing plan failing? Are you looking for way to improve your marketing campaigns on this platform? If the answer to any of these questions is yes, then this article is for you! So, read along to learn about the 15 best Instagram marketing tips.
It has become crucial for the present day businesses to optimize their social presence on the internet. And this explains why social media marketing is so important. Talking about SMM, Instagram is one of the hottest platforms for this type of digital marketing currently. Therefore, for effective and successful social media marketing, solid Instagram marketing is necessary.
And hence, we have curated a list of 15 best marketing tips that can greatly help your business optimize its presence on Instagram. So, check out the list below.
Top 15 Instagram Marketing Tips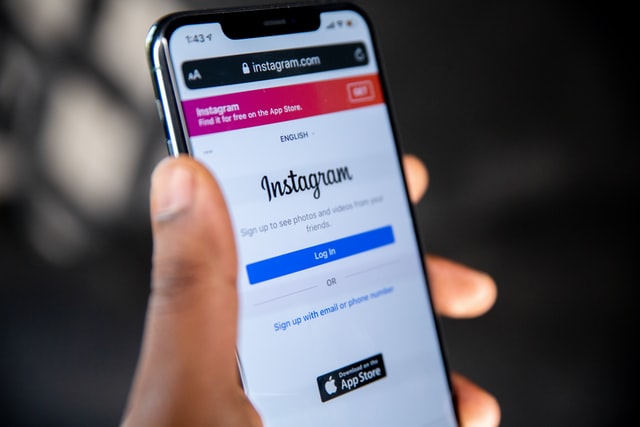 #1 Define your goals and objective clearly
As it is with any other form of digital marketing, so is the case with Instagram marketing—you need to begin with clear goals and objectives. Businesses sort to Instagram marketing for a number of reasons like:
Increasing brand awareness and recognition
Generating leads
Improving website traffic
Increasing sales
Selling directly from the app
Optimize your business's online presence
Establish your business as an industry leader
…and there can be other such reasons. One of the biggest mistakes that small businesses make is not define clear objectives and goals for their Instagram marketing. The success of your Instagram marketing is greatly dependent on it.
#2 Switch to a business account
Are you still using a personal account for your business? Then this is the place we begin at—make sure to use a business Instagram account for your business. This is because there are a certain useful features that you can't access unless you use a business account. These featured include:
Instagram ads
Instagram Shopping
Instagram Insights
Contact information and CTA button on your profile
Primary and Secondary segmentation of inboxes
And these features can be tremendously useful for a business. So, make sure to switch your business's personal profile to business profile.
#3 Optimize your Instagram Profile
Another important one of Instagram marketing tips is to optimize your profile. Make sure you fill out each and every detail and that too with accuracy and in consistency with your business information as spread across different platforms on the internet.
#4 Hook them with your bio
On social media platforms like Instagram, people seek to know the playful side of your business. And humor in Instagram profile bios is greatly appreciated. So, along with making sure that your bio adequately informs the users what your profile is about, you should also find a way to communicate that in a playful and/or humorous manner. So, get them creative brain-cells running.
#5 Be careful with your profile picture
That must sound very basic but it's surprising how so many small businesses make mistakes in this regard. You need to be very careful when selecting your profile picture as it plays a great role in determining whether or not a user with engage with your business on the internet. Make sure that you profile pictures is appealing and reflects your brand or business adequately.
#6 Research your target audience
In order to ensure that you post content that goes with the liking and taste of your target market, you need to first know what they like. And for that, you need to research your target market accordingly. So, pick up your buyer persona, study the characteristics and demographics of your target market. This will help you get a fair idea of what type of content your audience would like.
#7 Make sure your content is visually compelling
In order to win Instagram marketing, visually compelling content is crucial. Aesthetics is very important on this platform. And hence, you need to make sure that your photos and videos look just amazing. Now, this doesn't mean that you necessarily need to sort to professional photography services of buy any equipment as such. Just make sure that your photos are well-lit, well composed, sharp, and in focus.
#8 Work on your captions
In order to amplify your brand voice through Instagram, words are as important. Hence, along with creating and posting amazing visual content, you also need to work on your captions as well. So, make sure to write engaging captions that compliment your post. Moreover, keep in mind that it is not a blog post so try to be precise and as brief as possible. And if you have to write longer captions, make sure that the extra text is worth it and does actually provide value. On top of that, keep in mind that only two first lines of the caption appear in the Instagram field along with your post. So, make sure you manage to hook your audience within first two lines of your caption.
#9 Be thoughtful with hashtags
Hashtags are an important factor of Instagram posts since it plays a great role in determining your visibility. You need to use the right hashtags to ensure that your posts appear in front of the target audience. There are certain things you need to keep in mind viz-a-viz Instagram hashtags:
Use only relevant hashtags
Make sure your hashtags are specific to your niche
Don't use irrelevant tags
Keep from using repetitive tags
As a broad rule, five to nine tags are ideal
Do not use tags encouraging like and follow swapping
All this will help ensure that you reach your target market effectively on Instagram.
#10 Interact with your audience
In order to engage your audience, interaction is important. So, make sure that you interact with your Instagram audience accordingly. There are a number of things you can do for that:
Reply to comments
Ask questions in captions and encourage comments
Use interactive Instagram features like polls, QnA and MCQ stickers, etc.
Go live
Things like this will help you improve audience engagement on Instagram.
#11 Post stories often
Using the Stories feature on the Instagram can be immensely beneficial for your business. It plays an important role in connecting with your audience and strengthening relationships with them since Stories are expected to be raw and spontaneous—giving an unedited look into your business. So, make sure you post such Stories often.
#12 Make Instagram Reels a part of your marketing strategy
Launched last year, Instagram Reels have managed to get a great response in a short period of time. Engaging with Reels is the new favorite of many Instagram users now. Hence, many businesses are making it a part of their Instagram marketing strategy and enjoying reach and audience engagement like nothing else. This is definitely something you should try your hands on. So, get on to making engaging short videos.
#13 Link with Facebook
Facebook, the parent company of Instagram, allows users to link their accounts on these platforms. So, if you have an FB business page (which you should), link it with your Instagram business account. This will help you keep both your social handles in sync and will allow you to repurpose your content. Not to mention, you will be able to drive your Facebook traffic to Instagram and vice verca.
#14 Set up your Instagram Shop
Having a business account on Instagram allows businesses to set up an Instagram Shop. With this, users will be able to explore your products and/or services within the app and buy them. By setting up Instagram Shop, your account will also get a "Shop" button which will allow to enter your virtual store on Instagram.
#15 Keep testing and improving
As you should for any other digital marketing campaign, you should keep tracking and performance and keep improving when it comes to Instagram marketing as well. So, make sure to use the right tools and keep testing your campaigns. This will allow you to spot problems and the scopes for improvement which will help you rectify and optimize your campaign accordingly.
Final word
Digital marketing on Instagram can have immense benefits for a business—given you know how to do it right. And the Instagram marketing tips are given above can help you do just that. It all comes down to having clear objectives, knowing how to engage your target audience, and to keep testing and improving.
For more digital marketing tips, stay tuned with us!