Landing page bears great importance for online businesses. It is the page on your website where the visitors convert into leads. However, there are certain issues that can affect the efficacy of your landing page. One of them being its visibility, or lack thereof. Therefore, having a proper landing page SEO strategy in place is important. And hence, we're going to give you some important tips to improve it in this article.
Whenever they run a PPC ad, inexperienced marketers tend to direct their visitors to the homepage of the website. However, this is a mistake. One should have a separate page on their website that is specifically designed and optimized for visitors from certain channel to land on it. And this is where your visitors turn into leads.
Are you not getting enough visitors on your landing page? Then clearly the SEO of your landing page needs improvement. Wondering how you can do that? We have curated a list of important SEO tips that can help you improve the visibility of your landing page and drive more visitors to it. Check it out below.
Improve your landing page SEO with these important tips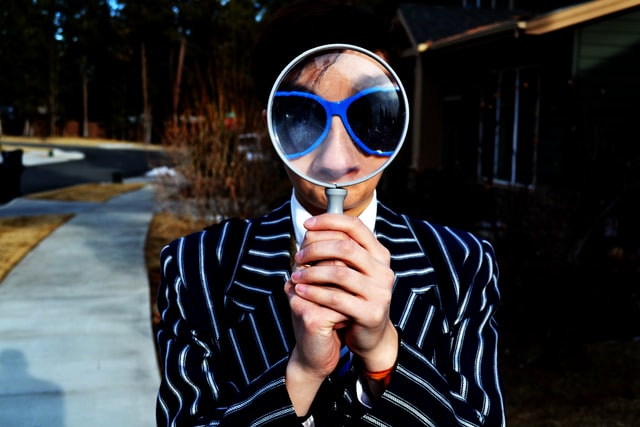 >>Conduct a proper keyword research
Keywords are of utmost importance when it comes to search engine optimization. These are the terms that bridge the gap between the businesses and their target market. Hence, it is important to be very thorough with this step. There is no shortcut to keyword research. The more researched your keywords are, the better will be the result they yield. And keywords research tools like SEMRush, Ahrefs, Google Keyword Planner, etc. can come in really handy.
>>Prefer targeting long-tail keywords
Longer keyword phrases tend to have lesser competition than the shorter one. And hence, it is easier to rank with them. For example, for a digital agency in Melbourne, instead of targeting for shorter keywords like "digital agency", it could better use "digital agency in Melbourne" or use the name of the neighborhood even better. Such specific and long-tail keywords will greatly improve your CTR rate as well.
>>Be strategic with keyword placement on your landing page
It doesn't end with figuring out the right target keywords. How you place them on your landing page is also very important. It is important to be strategic with keywords placement. For one, the keywords in your title tag should be used in a way that they entice the viewer to click on it. You should also optimize your meta description, header tags, image file names, along with your copy accordingly.
>>Use a custom URL to publish your landing page
When publishing a new landing page, you have the option of doing so using a subdomain of your service provider. In that case, they'd be hosting your landing page temporarily. And while it might be tempting to have them take care of it, this practice is actually not good for your SEO. Along with muddling your brand consistency, it also puts your website's search engine authority at risk. To rank you better, search engines want to see your domain in the URL. Hence, it is best advised to use a custom URL and publish your landing page to your own domain.
>>Work on getting backlinks
Getting backlinks to your landing page is as important as it is for any other page on your website to get it ranked. Therefore, you should work on getting backlinks for your landing page. There are a number of ways this can be done but it all broadly comes down to creating great content and having a target outreach. Find out what are the best ways to get backlinks on your landing page to improve its SEO.
>>Keep quality over quantity (or better say, length)
The 'quality over quantity' approach is very important in SEO. There is myth that longer content will help you rank better. While in most cases the results ranked on the top of the SERPs tend to have longer content, it doesn't necessarily mean that the length of the content has made them rank. It's a more a case of correlation rather than causation. So, don't try to optimize your landing page with the false idea that adding more words will help it rank better. In fact, in case of landing pages, it is best to be concise.
>>Make sure your page is fast to load
Stats after stats prove it that about half the visitors tend to leave a webpage that takes more than 3-4 seconds to load. Therefore, you need to make sure that your webpage opens and loads within the given time window. Any longer than that will higher up your bounce rate which will further adversely affect your SEO ranking.
>>Optimize your landing page for mobile phones
Mobile optimization is essential to rank in the present day scenario. In fact, if your webpages are not mobile-friendly, Google may even penalize your website. Therefore, make sure that your landing page works good on mobile phones just like you should for other pages on your website. This an important web development practice.
>>Keep even your seasonal landing page live throughout the year
Have landing pages especially made for a seasonal sale? Well, if you remove it every once after the said sale or whatever seasonal purpose is over, you will have to start with its SEO all over again every time. And as you know, it does take some time to make a page rank. Therefore, you should keep even your seasonal pages online throughout the year to ensure they rank well when you need them to.
Final word
Landing pages bear great importance for an online business as it is the page where visitors convert into leads. Therefore, landing page SEO is as important. With the help of the tips given above, you will be able to do that so effectively. It all comes down to certain web development considerations, keyword strategies, and content development—and you'll easily be able to improve the visibility of your page.