Landing page is an important part of any website. In many cases, it is the first impression of your website and your overall online business. Therefore, it is important to optimize it properly. However, there are common landing page issues that make it hard to do so. Hence, in this article, we will be addressing such issues and giving solutions for them. So keep reading to know about them.
Landing page is one of the most important elements of a website. It plays a big role in determining the impression that your website leaves on its visitors. But first, let make sure you understand what a landing page is.
A landing page on a website is the one where the visitor lands after having clicked on a certain advertisement or link. In many cases, it is the first impression of your website and business that a person gets. And as you must have heard—first impression is the last impression.
The impression that your landing page leave on the visitor plays a great role in determining that whether or not she/he would like to engage with your business. If your landing page can't hook them, they may exit your website altogether.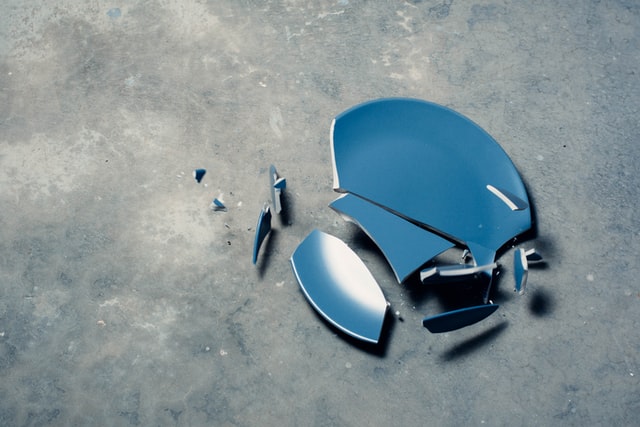 There are certain issues that can lead to the failure of your landing page. And below, we are going to list the most common of them all.
Solutions to common landing page issues
Issue 1. Low web traffic on landing page
There can be a number of reasons as to why there is little traffic on your landing page. In most cases, it is due to poor visibility.
Solution. Work on your SEO. If your landing page is not receiving any traffic due to poor visibility, you need to work on your SEO. Do a proper keywords research and place them in your content. Use image and video marketing and optimize the same on your website. Create shareable content and keep your seasonal landing pages live throughout the year. There are many landing page SEO practices that you can use to improve its visibilty.
Issue 2. Linking problem
The reason why you are not receiving any traffic could be because of linking issues. People may be clicking on the link but still might not be able to reach your landing page because (a) the link is broken or (b) it is directing to some other page.
Solution. Make sure that your landing page is properly linked to your advertisement and that upon clicking on the ad, it does lead to the said page. And in case it doesn't, in most cases, this issue is easy to fix. Just re-enter the right link in your ad copy.
Issue 3. High bounce rate
So visitors are entering your website through your landing page but they exit without engaging with it? It is a common landing page challenge that many face.
Solution. There can be many reasons that your landing page isn't able to retain its visitors. In most cases, it is poor website loading and page speed, pertinent information not being immediately available, web page not being mobile friendly, and so on. Hence, there are certain web development steps you'd need to take to ensure that your landing page retains its visitors. For one, minimize loading time, make it mobile friendly, make important information clearly visible and easily accessible, and so on.
Issue 4. Visitors not converting
Are your visitors not converting the way you wish them to? The visitors aren't completing the form or buying process? Well, poor conversion is a common landing page issue that many websites face. There can be a number of reasons for that.
Solution. Whether it is about buying or filling up a certain form, the length of the process is one of the common reasons that discourages visitors from converting and they end up leaving the website. So, the first thing you should do is shorten that process.
It is also possible that people are not convinced that they will get anything as valuable after filling up the said form. Hence, they might just leave without converting. Therefore, you need to reflect the said value in your headline and body copy in a way that it entices them to complete the process. And of course, it is important to be as concise about it as possible.
Since there can be many reasons for poor conversion rates on the landing page, here'd another. Make sure that your promotional elements are not misleading. For example, if you make it look like something in your ad copy but upon clicking, visitors are presented with something different, they'd in all likelihood just exit your website immediately. Therefore, make sure not to dupe visitors with your promotional elements. Don't give false impressions.
Issue 5. Confusion or disagreements on the final landing page design
You may be confused that which one of the given options would serve the best as a landing page. Or there may also be internal disagreements as to which web design would do the best. It is a common problem that businesses face in relation to landing page.
Solution. The best solution to finding out the right landing page design is to use the A/B testing method. In this method, narrow down the prospective landing pages to two (A & B). Now, have half of the visitors directed to the page A and half to page B. Do this for a certain period of time, and then in the end of the said period, compare the performance of both the pages. The page with highest dwell time and conversion rate and the least bounce rate would be better suited as a landing page.
Final Word
Landing page is essential part of a website. However, certain issues can make it fall apart. In the list given above, you have learnt about most common of the landing page issues that make it hard to businesses to achieve their conversion goals. Hence, it will help you identify the issues in your own landing page and help you fix them. Or else, you can rely on the services of the best digital agencies.
Does none of the said issues explain the problem you are facing with your landing page? We can talk about it in the comment below, just let us know.