Digital marketing has become immensely important for businesses to survive and grow in the present day market. However, some small businesses are still not convinced of its importance. Therefore, in this article, we are going to talk about the benefits of digital marketing for small businesses.
The digital market has been evolving for years now. However, the events of 2020 accelerated its growth more than anything. For months, people across the globe were forced to stay shut in their houses. Hence, the only medium of engaging with businesses left was online. And so, there's been a great expansion in online market.
Even now in what we can call post-pandemic era where lockdown has mostly been lifted and physical market is getting back to normal, people are now more comfortable shopping online. Therefore, it is important for businesses to have an effective online presence.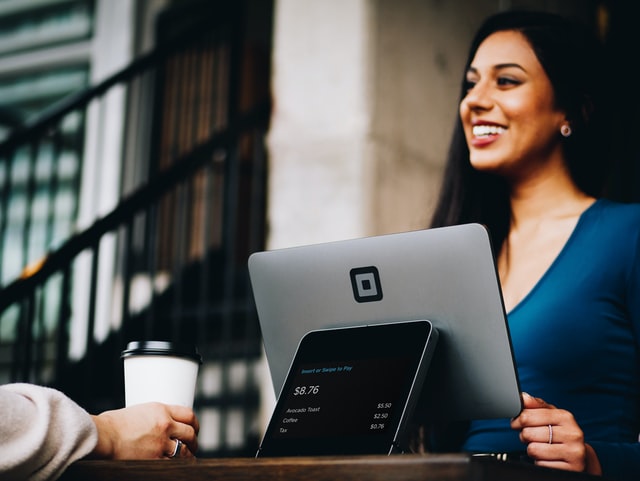 And hence, more and more small businesses are now entering the one market. So, online marketing is not only very beneficial for small businesses but it is also important for them in order to thrive in the present market scenario. And to explain it better, we have listed below the key benefits of it.
How Digital Marketing Benefits Small Businesses
>> It is a pocket-friendly means of marketing
Marketing digitally is way more pocket friendly that doing so offline—contrary to the common false belief. SEO, email marketing, content marketing, social media marketing—such digital marketing channels generally require zero to little investment to begin with. Whereas offline marketing methods are generally require a considerable amount of investment—say getting printed in a newspaper.
>>Higher returns on investment
The return on investment is generally higher in online marketing channels than in the offline ones. People respond better to online marketing channels. There are a number of reasons why that is so. For one, digital marketing is more targeted, it helps reach a wider audience, and so on. We'll be discussing such factors in elaborate below.
>>Better targeting
Digital marketing is more targeted than offline marketing. Offline marketing channels generally market to anyone and everyone they can find. On the other hand, digital marketing channels have their resources focused on the target market of a business. For one, SEO focuses on helping a business rank for their target keywords which are typically supposed to be used by its target market.
>>Reach a wider audience
Your physical presence keeps you limited to your brick-and-mortar establishment. Printing pamphlets may help the case a little bit but you can only cover so much distance. On the other hand, digital marketing helps a business reach a wider audience via internet. And the better your optimize your online presence, the better will be your online visibility. Hence, digital marketing helps small businesses reach a wider audience.
>>Reach target market where they are
Whether your target market is global or local, you can reach them where they are. You think you will find your ideal customers in the USA while you are in Australia? No worries, you can simply reach them with digital marketing. But it doesn't meant that it is lesser effective for local businesses. In fact, while we tend to focus more on the internet's global nature, most of the business research is done locally. Hence, you can also improve your local visibility with it.
>>Optimize for search engines
Search engine optimization is an important part of digital marketing. So, what is it and how does it work? When searching the internet with a particular intent, people typically use a set a terms to form their queries. These terms are called keywords using which, search engines present users with the relevant results. Hence, SEO focuses on finding the right keywords for a business so that it can appear in the top results when the said keywords are used. However, there is a lot that affect SEO like web development, content marketing, social media marketing, and so on.
>>Your target market is online
More and more people are now engaging with businesses online. In fact, they are more comfortable in doing so than to engage with them offline. Moreover, shopping online also allows consumer to explore a large number of options—all while being able to do so with convenience and ease. Hence, if you want to reach your target audience, your business needs to be online.
>>Your competitors are online
Most of the business industries have been swayed by digital marketing. Hence, many of your competitors are already online. So, in order to compete with them, your business needs to be online. Hence, digital marketing allows businesses to optimize their online presence and be competitive.
>>Improved brand awareness and recognition
Online marketing helps improve a business's brand awareness and recognition. This is apparently so since it allows a wider reach, better targeting, and so on. So, if you want to improve your brand awareness and have your target market recognize it, marketing your business on virtual platforms is a must.
>>Improve conversion rate
When you are able to target better, reach a wider audience, get better response and returns on marketing investment, and so on—all this comes together to optimize your business's conversion funnel. This, in turn, helps improve the conversion rates of a business and apparently helps them earn higher profits.
Final Word
Digital marketing has immense benefits for small businesses. It is cost effective, better targeted and yield higher ROI and conversion rates. And these are just some of its many benefits to name. Therefore, if yours is a small business and you are not marketing it online yet, its time you do now!
Got questions? Then leave a comment below and we'll be happy to answer! For more, stay connected with us.