Content marketing is an important branch of digital marketing. It is further divided into many other branches like blogging, email marketing, social media marketing, video marketing, and so on. And today, we are going to discuss about an important extension of content marketing and blogging—guest blogging. This form of blogging can have immense benefits for a business. So, what are the top guest blogging benefits? Read this article to find out.
Blogging—a significant content marketing model—can be very beneficial for an online business. As professional digital marketing agencies in Brisbane record, businesses that maintain an effective blog generally enjoy higher audience engagement and dwell time. Apart that, such websites also enjoy increased search ranking and visibility, and much more.
And you take your blogging to a different level by try blogging. This means to search for relevant websites in your industry, pitch them, and write blog on their platform as a guest blogger. It can have great benefits for your business.
Top guest blogging benefits for a business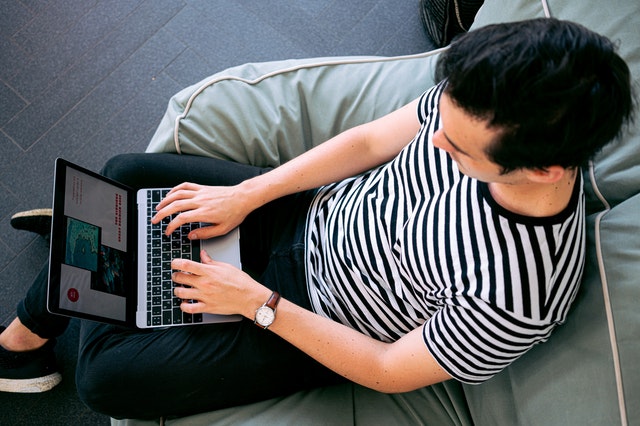 #More brand awareness
A simple benefit of guest blogging is increased brand awareness. As you write blogs on different websites in the name of your brand, more and more people will get to know about your bank. Thus, businesses that use guest blogging as a marketing tool enjoy improved brand awareness.
#Reach a wider audience
When you write guest blogs for reputed authorities within your industry, your blog will apparently reach their website audience. And hence, with guest blogging, you will be able to reach a wider audience.
#Increased web traffic
If you write great blogs on different websites, many new audiences will see it. As a result, they'd want to check out your website too. And this is why digital marketing agencies in Perth tell that brands who use guest blogging as a marketing tool experience increased web traffic.
#Earn backlinks
Backlinks are invaluable in SEO and digital marketing. They act as a "vote of confidence" from one authority to another and thus help a website rank better. When you write a guest blog on someone else's website, you link it back to your own website. And thus, you get a useful backlink!
#Better search visibility
Another one of the top guest blogging benefits is the increased search visibility. If you want to rank for a particular keyword but are unable to do so, guest blogging can help. Find out the websites that rank for your target keywords. Then filter out those websites which accept guest blogs. Approach them with your pitch. And if you succeed, they'd allow you to write a guest blog for them. After that, you can create a blog around your desired keywords that the website already ranks for. And then, you will be able to rank your content for your targeted keywords.
#Establish your expertise
By managing to guest blog on reputed authorities within your industry, you will be able to establish your expertise. However, it all depends on the quality of your content and how you pitch your target websites. But if you hire the content marketing services of digital marketing agencies in Sydney, you will be able to free yourself from all those worries.
#Generate qualified leads
As you guest blog on the websites within your industry, you'd be putting your business in front of such and audience which is likely to contain your target market. This implies that you'd be presenting your content in front of an audience that is already likely interested in your products and services. As a result, they'd be more likely to take interest in your brand and business, and engage with it. And since they are already interested in your business, they won't need much warming and would be more likely to convert. Thus, with guest blogging, you get warm and qualified leads that can be converted in to buyers/subscriber with comparative ease.
To sum up
Guest blogging is a form on blogging that can have immense SEO and digital marketing benefits. This type of content marketing can help you, improve brand awareness, expand your audience, get more web traffic, improve search ranking and visibility, earn more backlinks, establish your industry expertise, generate warmer and more qualified lead which is likely to convert, and so much more. This explains why expert digital marketing agencies in Melbourne also help their clients with guest blogging. So, if you want your business to enjoy all these marketing benefits, you must give guest blogging a go!
Want to read more on digital marketing and SEO? Then keep visiting and keep finding new blogs!