As you must have seen, many businesses maintain online blogs top optimize their online presence. Blogging can be advantageous for a business in number of ways. Wondering why more and more businesses are making blogging an important part of their marketing? And how can blogging help our own business? Then read this article and learn about some amazing blogging benefits that make it worth it.
It is undeniable that content marketing is an extremely important form of marketing in the present day scenario. There are many extensions and channels of content marketing and one of the most important of those is blogging. Blogging can be really beneficial for a business. In fact, digital marketing agencies in Brisbane saw that businesses with an active blog enjoyed greater marketing benefits than the others.
All in all, blogging can be immensely beneficial for a business. How does that work? Read the list of blogging benefits given below and find out for yourself!
Blogging benefits that make it worth it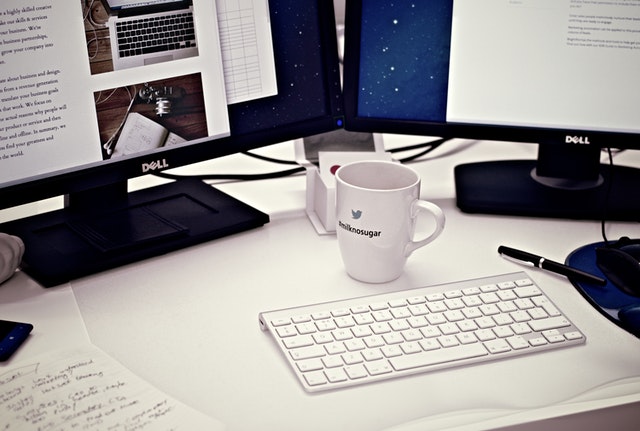 #Search engine optimization
One of the key benefits of blogging is search engine optimization. Content marketing is fundamental for SEO and blogging gives space for just that. By using the right keywords and building links through blogging, you can also improve your search visibility. Not to mention how blogging also leads to increased dwell time and decreased bounce rates which also contributes to great search rankings.
#Increase web traffic
People go to Google for answer when they have a business related query. Therefore, explaining and writing about subjects related to your business will help increase its web traffic. And as we have already talked about how blogging helps boost SEO, apparently with increased web visibility, your web traffic will also increase.
#More brand awareness
As your target market searches the internet for their queries related to your industry, blogging and SEO will help you reach them and improve your website traffic. And one of the many obvious outcomes of it would be increased brand awareness. Digital marketing agencies in Adelaide found that businesses with an active blog enjoy better brand awareness than those without it.
#Greater audience engagement
Audience engagement is really important for an online business to make sure that a visitor spends a good amount of time exploring the business. This further goes on to determine your lead generation and conversion rates. And that's where writing and publishing great blogs on a regular basis can help your business. In fact, digital marketing agencies in Perth focus on improving the blog of their clients as it tends to greatly impact their lead generation and conversion rates.
#Reflect your expertise
Another one of the best blogging benefits is that it allows a business to reflect its expertise in front of its target market. Learning about the pain-points of your target market and then creating content based on solutions for such problems can help your business reflect its expertise.
#Give value to your target market
Every day, people go to the internet for their business related queries. And they expect businesses to provide valuable answers for the same. Thus, by regularly writing blogs that solve the problems of your target market, you will be able to provide great value for them. As a result, your business's online image will improve and your target market will be more interested in your business.
#Establish trustworthiness
One sad truth about online market is that it is filled with scammers. In fact, some digital marketing agencies in Sydney found that many small businesses fail in digital marketing because they fail to establish their trustworthiness. Of course you can't blame the consumers for being cautious. And hence, here again blogging can help you. As you establish your industry expertise, your audience will be able to trust your business better. And as a result, better engagement, lead generation, and conversion.
#Earn backlinks
Backlinks are very important for an E-commerce website. For one, they are very important in SEO as they are the indicators of the quality of the content on your website and its credibility. Backlinks work as "vote of confidence." Secondly, it also helps you earn referral traffic, thus increases your overall web traffic. Moreover, as your business is mentioned by trusted authorities in your industry, then your target market would be more comfortable engaging with your business.
Bottom line
Blogging can have immense SEO and digital marketing benefits for a business. From improved search visibility to increase brand awareness, audience engagement, conversion rates, backlinks, and establishing of expertise and trustworthiness, and so on, there are a number of blogging benefits that make it worth it. So, get in touch with the best digital marketing agencies in Melbourne and hire content marketing services for your blog!
For more, make sure to stay in tuned with us!