Digital marketing is crucial and the key to success for businesses these days. However, there are many companies marketing their business on digital platforms but only some are able to actually perform great. Well, one of the biggest differences between such businesses is that those who outsource digital marketing services perform better than the other. Wondering why is that? Then read on this article to understand why you should outsource digital marketing services.
A business has a number of things to focus on from production to staff management, financial management, and so on. Now, to add to that, there is also marketing. Marketing is crucial in order to keep getting customers and keep the business running. However, digital marketing isn't something you should try to adjust in your everyday business functions. You should outsource it instead
Why is that? Well, there are a number of reasons but to sum up simply—it can affect your business's overall performance. In some cases, it can also threaten the growth and survival of your business. Let's try to understand it a bit more elaborately in the points below.
Top reasons to outsource digital marketing services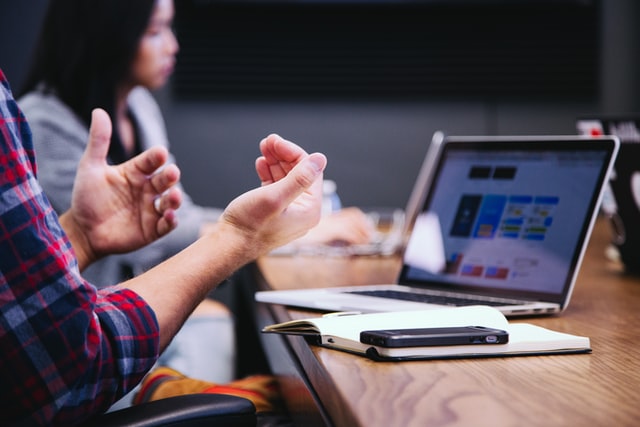 #Focus on your core business
Digital marketing and SEO is not a cake walk. It requires lots of knowledge, expertise, effort, time, money, and other resources. So, if you actually want to market your business effectively in digital platforms, you're gonna need to dedicate a lot of your time and efforts into it. This will naturally lead you to compromising on your core business activities. Hence, you should hire digital agencies instead to do that for you so you can focus on your core business functions better.
#Enjoy professional services
Digital marketing agencies typically have a team of professional marketers and SEOs that are highly expert in their field. Hiring such agencies will help you ensure that your marketing needs are being tackled by the hands experts. So, you can relax and your business can enjoy professional marketing services.
#Get higher ROI
Apparently, as you leave your marketing worries in the hand of professionals, you'd get better results. They know it better what to do and how to do it because guess what—this is their profession. While digital marketing maybe be a function in your business, it is their whole business. And hence, with the help of right digital agencies, you can get high returns on your marketing investment.
#Benefit from latest technologies
The same way you keep looking for technologies to improve your business, so do digital marketing agencies. In order to ensure that they give the best services to their clients, they use various digital marketing and SEO tools. And on top of that, in order to stay highly competent in the market, professional digital agencies make it a point to keep their software technology updated. Hence, when you hire such services, you automatically benefit from such technologies.
#Save cost
Contrary to the common belief that outsourcing digital marketing services is expensive, it actually saves cost. When you do in-house digital marketing, it will cost you money, time, and other resources. And for the unparalleled services a professional can provide you, you'd virtually never be able to match that level if you go DIY on digital marketing. Not to mention how some marketing mistakes and blunders can cost your dearly. As a result, you'd end up with wasted resources and poor ROI. Not to mention all the loss your core business will suffer as you divide your attention. Hence, in order to avoid that, you should outsource digital marketing services.
#Improve conversion rates
Professional services, better results, improved ROI, so what's next? Obviously higher conversion rates. Digital agencies make sure that their client businesses get more qualified leads by improving their visibility and reach in the target market. This means more people in the marketing funnel, and *drumrolls* more conversions.
Summing up
So, here ends our list of reasons why you should outsource digital marketing services. However, these are just a few of the main advantages and in fact outsourcing such services can immensely benefit your business. You get better results, higher ROI, hands, latest technology, professional services, and so on—all while saving costs. So, its time you find your right digital agency now!
Hey there! The article ends here. For more, stay tuned with us and don't forget to check out more on your blog.