There is some or the other forms of navigation on every website. However, not all websites have good navigation. This can adversely affect the UX of your website which will further negatively affect your business in many ways—higher bounce rate, poor dwell time and conversion rates, and so on. Therefore, it is crucial to make sure that website's navigation is good. And to help you out with that one, we have curated a list of steps that can help you improve website navigation.
The sort of experience that your visitors have on your website is a great determiner of how they will engage with your business overall. A good user experience on a website translates into reduced bounce rates, higher dwell time and conversion rates, increased sales and revenue, and so on. And a poor UX can just cause the total opposite of it.
So, how do you ensure that visitors have a great experience on your website? Well there are a number of web designing factors that influence it but one of the most important things is—navigation. This implies that your visitors should be able to find desired information with ease. Moreover, it helps search engines index your important information better.
So, with this established that a website's navigation is an important element of it, let's talk about how you can improve it.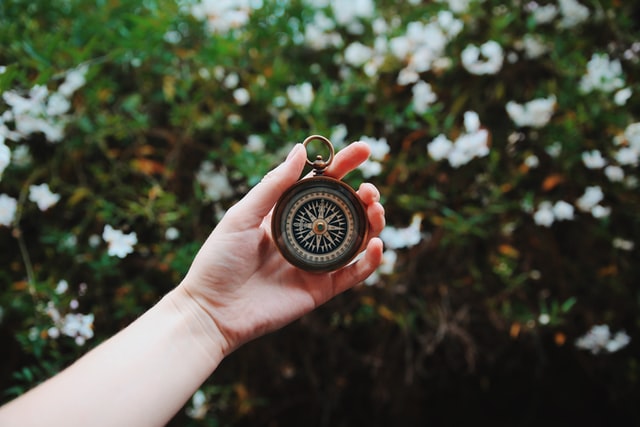 Improve your website navigation with these tips
#Have a clear division for categories
As navigation on most websites have information divided into multiple sections and sub-sections, it is important to make sure that such categories are clearly and visually defined. If your categories are not visually differentiable from sub-categories or other categories, this can become really confusing for your visitor. So, this is something you'd want to scan your website for and fix.
#Navigational links should have accurate titles
Be it internal links, external links, or CTA elements leading to a different page or section, you must ensure that the title of the concerned text or image gives an accurate idea about what the users would find upon clicking on it. If the title is not accurate or is misleading or confusing, it can annoy your visitors. And it this can ruin your UX to the extent that people may abandon your website. This can affect for your SEO as well. Hence, this is something you should take care of.
#Optimize your search features
Every site has (and should have) search features within it which allows visitors to navigate to desired sections. There are a number of things you should ensure your search features do:
Produce relevant results
Give suggestions to compensate misspellings
Display related items
Show similar products in result if the customer searches products you don't have
This will help you ensure that your visitors have a good navigation experience on your website. Moreover, just try to make sure that no results yield answers like "no products found" as it can be quite distasteful.
#All navigation elements should hyperlinks
There are various navigation elements in your website like categorical headings, sub-headings, and so on. It is expected that these elements are clickable links clicking upon which takes users to the concerned sections of the website. It can also be certain images and icons on your website. For example, the icon or image which is company's symbol and is typically placed in the header of the page is expected to take users to the homepage of the website. Therefore, make sure all your navigation heading elements are clickable links.
#Clickable images must have ALT text
Talking about clickable images, such elements on your website must have ALT text. It allows users to get a fair idea of where the link will take them and add to a good navigation experience. So, make sure that you include clear and accurate ALT attributes along with descriptive text in clickable images on your website. This way, you will be able to improve your website navigation.
#Maintain consistency
Maintaining consistency in this regard implies that where navigation elements are placed and how they work should be same throughout all the pages on the website. Of course, except some special pages. If you navigation changes from page to page, it can confuse and annoy your visitors. Therefore, it is something you must keep in mind.
In conclusion
Good navigation is a very important web development practice for an online business to ensure that visitors have a great experience on their website. Poor navigation on a website can ruin the UX completely, increase bounce rates, and decrease dwell time and conversion rates, and harm your business in many ways. Hence, in order to avoid all that, make sure your website is easy to navigate. And with the help of the tips above, you can d just that.
For more, check out our blog and stay tuned!