Marketing on social media channels has become really important for businesses these days. You business's social presence and image plays a great role in determining its online success. Therefore, you need to make sure that your social media marketing strategies are nothing but the best. However, there are some mistakes that are commonly made by businesses when marketing on social platforms that make their campaigns fail. You need to ensure that you don't make the same mistakes. And thus in this article, we are going to list some of the most common social media marketing mistakes. So, make sure to check them all out.
As digital marketing agencies in Sydney note, businesses with an optimal social media marketing system enjoy better returns on marketing that those who don't. Therefore, more and more businesses are no realizing the important for social media and moving towards it.
However, there are some common mistakes made by businesses that bring SMM campaigns of many. Check out the list given below and make sure to steer clear from such mistakes.
Common social media marketing mistakes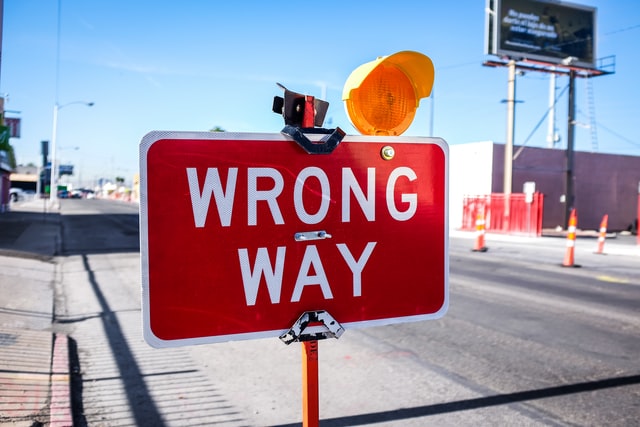 #Lack of clear goals
While it may sound obvious that you should set proper goals before starting out with any form of marketing, it is surprising how many small businesses still miss that point. In order to ensure that you achieve your marketing goals on social media, make sure to set proper goals for your campaigns. Make sure the goals you define are relevant, clear, achievable, and measureable.
#Using a personal account
A very common mistake that small businesses make while marketing their brand and products on social media is to use a personal account instead of a business account. If you are doing the same, then you need to fix this now! Register with a business account instead. This will allow you to get your hands on many features like insights, analytics, ads, creating an in-app store, etc.
#Same strategy for different platforms
Do you have a blanket marketing strategy for all your social media handles? If your answer to this is yes, then you are doing it all wrong. All social media platforms are different and thus, they require unique marketing strategy. Therefore, make sure to have a separate marketing strategy for all your social media handles.
#Inconsistency
Another common blunder that small businesses make is to become inconsistent. They'd leave their social handles cold for weeks and months and then wonder social media marketing is not working out for them. Make sure you don't do the same. So, create a schedule for your social handles and make sure to stick to it throughout.
#Not dedicating a team
Taking social media marketing too lightly is another general mistake that many businesses make. For best SMM results, you need to have a team of social media marketers and specialists dedicated to it. And since most small businesses struggle to keep such an in-house team, it explains why smart business rather hire social media marketing services from digital marketing agencies in Perth.
#Too much promotion
Are most of your social media posts just about your self-promotion? Promoting your brand and products once in a while is fine but if your social handles consist mostly of such promotional content only, then you need to fix this. Ads and promotional content is already much despised and that last place where people would want to see it is on social media. Therefore, make sure that your social presence is more about engaging and entertaining your audience rather than self-promotion.
#Overlooking social media analytics
Social media analytics can give your really useful and actionable insights. However, many businesses simple overlook it and miss the chance to optimize their SMM campaigns. If you haven't paid attention to your social media analytics yet, then start doing so right now and incorporate your findings in your SMM strategies. And this way, you will be able to see a big difference.
Summing up
For a present-day business, it is really important to market its brand and products on social media. And therefore, more and more businesses are moving towards SMM. However, not all succeed. And this is due to some of the commonly made social media marketing mistakes as listed above.  This will allow you to make sure that you avoid committing the same mistakes and enjoy great returns on SMM. Or else, you can always leave your marketing worries in the hand of professional digital marketing agencies in Melbourne and enjoy great ROI with no fuss!
Looking to read more digital marketing related blogs? Then make sure to keep in touch with us!