Just like any other field, education sector has not been left untouched by digitalization. There are many ways in which IT technology has affected education industry. However, the role of social media is especially worth noting. It has been playing an interesting and important role in boosting the education sector for quite some time now. Therefore, we are going to talk about to 11 ways in which social media benefits education sector.
Social media has a number of benefits to provide. It helps us connect with our friends, family, colleagues, acquaintances, like-minded people, public figures, businesses, let us do digital marketing, entertain ourselves, and so on. The many features of social media also come together to aid the education sector. Whether you are a student or a teacher on the social media platform, it can be very helpful for you.
That being said, let's talk a little more elaborately about how education sector benefits from social media.
11 key ways in which social media benefits education industry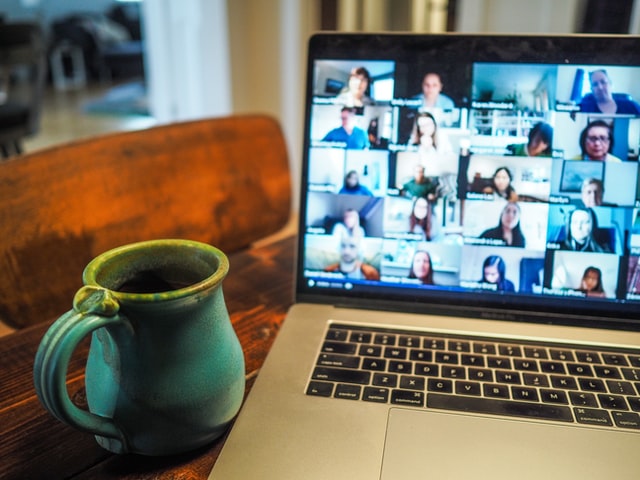 #1 Improved distance learning
Originally, distance learning model implied that the schools provide or prescribe the students certain study material and have them appear every term for giving the exam only. Meanwhile, there typically would be little to no interaction between the students and the school (teachers). However, with the help of the social networking platforms, distance learning has improved a lot. It has become easier for students to connect with their teachers and service education even when they are far apart.
#2 Socializing with classmates
Socializing with classmates is important for students for a number of reasons. It helps them learn crucial social skills like communication, cooperation, problem solving, and so on. Social media allows students to easily connect with their classmates and socialize with them. This has proven to improve interaction among the students which further goes on to facilitate better personality development.
#3 Collaborations made easy
It is important for students to learn valuable lessons like teamwork, management, delegation, responsibility, accountability, empathy, and so on. And collaborative activities like group projects help them learn just that. Without social media, group projects mostly dependent on physical meetings. And even if there were some digital means, they were mostly very limited. But social media has made it very easy for students to be able to communicate and coordinate with their teammates during group projects.
#4 Easy study-resource sharing
As most social media platforms support sharing for media files like images, videos, digital documents, PDFs, and so on, sharing study resource sharing has become very easy on such platform. It has not only made it easy for teachers to be able to distribute important notes and other study materials with students; but also for students to be able to do that among themselves.
#5 Quick communications
Be it teachers to students or students to teachers, social media facilitates quick communication. Students and teachers can both reach out to each other in real time. If a student is facing a challenge in studies somewhere, he/she can reach out to the teacher in no time with the help of social messengers like WhatsApp, Signal, Telegram, Kids Messenger, and so on.
#6 Learn with students across the globe
Students can find the company of similar students from all across the globe with the help of social media and learn with them. There are many groups on social channels that allow students to do just that. On such groups, students share their queries and answers with others and it helps create an amazing learning environment which helps students grow.
#7 Gives students valuable exposure
By connecting with teachers and students of different demographics, students can learn about different countries, cultures, languages, education systems, and so on. Being able to give such valuable exposure to students right where they are is another one of the many ways social media benefits education sector.
#8 Helps connect with important scholars across the globe
You can connect with your favorite scholars on social media by liking their page or following their account. And this way, you can receiver updates from them in real time and learn from them. Such thing was impossible in the absence social media.
#9 Educational content on social media
Social media can work as a library of study resources for students. By following certain pages, accounts, and channels on social media, students can get their hands on valuable study-materials in the forms of videos, articles, PDFs, photos, infographics, and so on.
#10 Improved parental involvement
Till a certain age, it is necessary for parents to be involved in their child's education. And social media has made it easier than ever. You can track your child's performance, stay informed about important happenings and the school like upcoming projects, events, competitions, and so on. Many schools now encourage parents and teachers to interact through social messenger groups which facilitate swift and effective interaction between the two.
#11 Helps students organize better events
Student led events are an important part of education which teach students a lot of important things like teamwork, leadership, financial management, time management, effective communication, marketing skills, and so much more. And social media has made this task easier than ever for students. Now they can easily communicate and coordinate with their teammates, heads, subordinates, and other member of the organizing committee. Not to mention how social media is the key platform for students to do digital marketing of their events. And hence, they also learn social media marketing.
Wrapping up
Just like for the sectors of IT, business, entertainment, etc., social media also has a lot of benefits to offer for education sector. And in the list below, we have only accounted the 11 best of them. As you would realize, the main benefits come down to facilitation of quick communication and the ability to reach anyone anywhere. Not to mention how it helps students with organization and digital marketing of their events. And this way, social media has greatly transformed the education system in a better way.
For more interesting articles, check out our blog and stay tuned!