Internet of Things promises endless possibilities for businesses. For businesses, IoT comes with the prospects of increasing revenue, reducing costs, and improving overall efficiency. In this article, we will talk about how Internet of Things will boost digital marketing industry.
First thing first—what is even Internet of Things?
The concept of 'Internet of Things' or 'IoT' refers to a network of electronic devices (things). These devices are equipped with sensors, software and other technologies which help them connect and exchange data with other devices over the internet.
As professional digital marketing agency in Brisbane observed, IoT has the potential to transform the way businesses, governments, and humans interact over the internet. Although, there are a few issues like acceptance, cost, connectivity, security etc., IoT is still extremely promising. Iot is impacting every domain from different industries to even personal lives of people. Iot is expected to continue evolving and further the transformation of unconnected things into smart connected devices.
How 'Internet of Things' can boost Digital Marketing Industry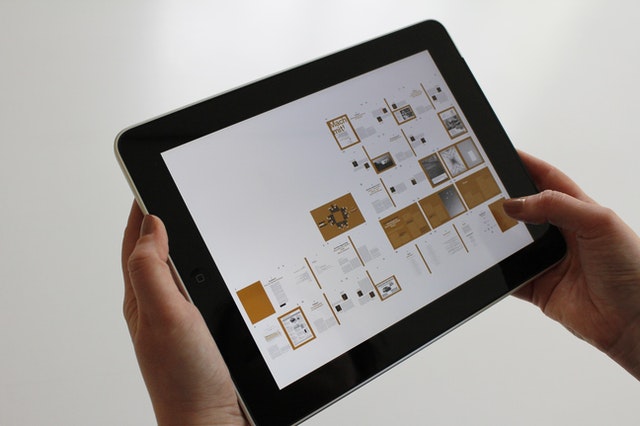 #Serve customers better
There's been an increase of smart applications in people's lives. For example, use of smart watches has become extremely popular. A smart-watch is a watch integrated with such applications that when connected to a phone, helps the user plan the entire routine of his/her day. For example, you can count your steps, calories burn or intake and so on. With more and more players entering the industry, smart watch features are only getting better.
Continuing this example, businesses can access their customers' daily routine and other information. This data can help them understand their customers better and hence help them provide improved solutions to their target audience. Therefore, through IoT developments, businesses will be able to render better services to their customers.
#Improved comprehension of consumer's buying behaviour
Digital marketing agency in Perth tells that Internet of Things will aid the marketing agencies all over the world understand consumer buying pattern more clearly. This is so since IoT helps make a lot of useful data accessible to firms.
Thus with this information, firms can efficiently strategize for digital marketing, Search Engine Optimization, Social Media Marketing, and the likes. Hence, advancements in IoT will greatly improve the way how businesses do online marketingresearch.
#Major transformations in Search Engine Optimization
Internet of Things is going to massively impact the SEO services sector in 2021. Characteristically dynamic, SEO has seen constant changes over the years of its existence. As IoT will provide finer knowledge of customer's like/dislikes, preferences and so on, practising SEO will become many times better.
Thus, IoT is going to enhance the way SEO is practiced and will help give more control over the Google ranking factors.
#Address customer's requirements better
Digital marketing aided by IoT can help understand customer needs better. Thus, businesses will be able to cater their customers with improved efficiency. By accessing real-time data of their customers, marketers can provide desired products and services on a finer level.
At many times, IoT can help marketers foresee a future problem and help them come up with solution product in advance. This shows that constantly evolving IoT will make customers' needs more comprehensible for businesses and help address them better.
#Real-time data reporting
I have mentioned above that IoT enables businesses to access real-time data of their customers. Along with that, IoT also ensures real-time recording of the same data so it can be preserved for analysis in future. Apparently, ensuring timely &safe recording, and accessing of important data is a major concern for any business.
With IoT concept tools like Microsoft Cloud, businesses can:
Record important consumer data in real-time
Access data anywhere and anytime
Prevent loss of data
Wrapping up
Internet of Things is a technology that can revolutionize how people, businesses and government interact over the internet. With these smart interconnected devices or 'things', the digital marketing agencies in Sydney and all across the world will be able to efficiently gather and store useful consumer data, understand and cater to consumer needs better along with enhancing Search Engine Optimization. And this is how Internet of Things is going to boost digital marketing industry in the coming years.
Leave a comment and let us know how this article helped you. Stay tuned and learn more about digital marketing trends.