As an online business owner, you must be doing a number of things—digital marketing, search engine optimization, website development, and so on. And why do businesses do that? Of course, the eventual goal is to improve conversion rates. However, regardless of your best efforts, you might not be able to meet your sales goal. Or are you just simply looking for a way to boost your conversion rates? In either of these cases, this article can come in really handy for you. So, read on and learn about some of the best tactics that can help you improve conversion rates.
Investing in various online marketing channels, optimizing for search engines, building a great website, developing an app—there are a number of things a business does in order to be able to reach its target market effectively and serve them better. And the final objective is to maintain good conversion rates.
Digital marketing agency in Brisbane has helped a number of businesses over the years to improve their conversion rates with their various marketing tactics. Learning about those tactics can be really helpful right? So, check out the list given below where we have recorded the best of such tips.
Best tips to improve conversion rates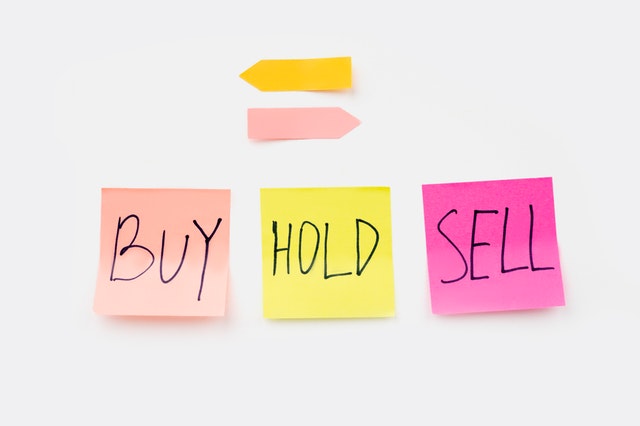 #Establish trust
Unfortunately, there are many scammers on the internet that make it hard for customers to believe small businesses. They might spend a great deal of time engaging with your website, might absolutely love your products, but would still not convert into customers because they can't trust your business. Thus, the first thing you need to do is establish trust. For the same, focus on the following things:
Work on having a strong social image
Create a Google My Business Page and optimize it
Invest in content marketing
Build a professional looking website
Make all your businesses information easily available
Improve conversation marketing
Gather ratings and reviews on Google
Post authentic customer reviews and testimonials
…and so on. The point is, you need to focus on establishing the credibility and trustworthiness of your business.
#Post quality product images
Your product images play a great role in determining your sales. Therefore, it is really important to make sure that your product images look great. While it'd be a great option to do so but you don't necessarily have to invest in expensive photography equipment or services. The least you can do is:
Post original images
Take care of the lighting in photos
Click multiple images of a product from different angles
Use high quality images with right resolution and dimensions
#Simplify the buying process
The patience of online consumers is growing thinner and thinner. Therefore, as professionals at digital marketing agency in Perth tell, the window for selling is shrinking. Thus, you need to make sure that your customers can check out as easily and as quickly as possible. So, make sure the customers have to fill only those details which are absolutely necessary for the purchase. Moreover, make sure there are no technical glitches of delays in the buying process and customers can check out in seconds.
#Optimize for search engine
You will not be able to sell if you can't even reach your target market. Therefore, search engine optimization is imperative. It allows you to reach your target market that is looking for the products and services you sell on the internet. So, if you haven't invest in professional SEO services yet, it's high time you do it now!
#Sort to email marketing
Digital marketing agency in Melbourne has helped many businesses the past years in improving their online conversion rates with their professional email marketing services. Email marketing, regardless of being one of the oldest digital marketing models, continues to be a highly effective method to boost your sales and conversions. So, if it is not a part of your marketing strategy yet, make sure to include it now.
#Promote your products with affiliates
Affiliate marketing is another amazing method of marketing that can help improve conversion rates of your business. As per this marketing model, you hire affiliates that are established experts in your niche. They publish about your products and services on their platform and encourage their audience to buy your product. The best part is, it is a low-risk and cost-effective method as you pay your affiliate only when your actually earn a customer from their channel.
#Collaborate with influencers
Influencer marketing is the hottest and one of the most important marketing models in the present day scenario. Not to mention how very advantageous it can be for small businesses to maximize their sales. Therefore, if you haven't invested in influencer marketing yet, it's time you do now and improve conversion rates of your business.
#Try video marketing
It won't be an overstatement to say that video is currently such a digital content that people love to engage with the most on the internet. And therefore, investing in video marketing can be really beneficial for your business. When great video marketing services are just a click away, what's more you should wait for?
Conclusion
Maintaining great conversion rates can sometimes seem like a difficult task. But if you follow the tips given above, you can improve conversion rates. It all comes down to reaching your target market effectively, establishing trust, simplifying buying process, and investing in the right digital marketing models like email marketing, social media marketing, influencer marketing, affiliate marketing, content marketing, video marketing, and so on. Or else, you can leave all your marketing worries to a professional digital marketing agency in Sydney and enjoy great conversion rates.
If you liked this post and would like to read more on digital marketing, click here.