Influencer market is bigger than ever now. And it only seems to just keep expanding. Influencer marketing has greatly transformed how business market and advertise their products and services on the social media. Hence, if you are planning to reach your target market with the help of influencers, then you must read this article. So, go on and learn about influencer marketing dos and don'ts that you must know.
Digital marketing of products, services, and brands with the help of influencer marketing is becoming exceedingly popular. However, it is important to understand that it is not some passing fad and that influencer market is indeed a very serious market now. Companies that hire social media influencers to market and advertise their brands enjoy immense benefits like better audience engagement, higher conversion rates, better brand awareness and recognition, and a lot more.
However, before jumping into this market, businesses need to be aware of the dos and don'ts of influencer marketing first. And we're going to talk about just that below.
Influencer marketing dos and don'ts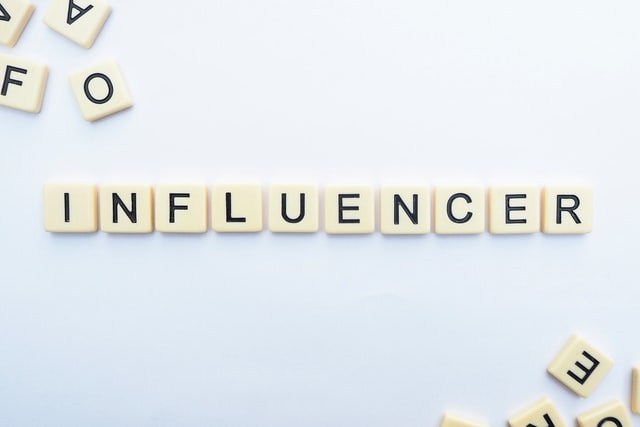 The Dos
#Hire only those influencers which are relevant to your niche
First thing, you need to ensure that the social media influencer you hire for the marketing and promotion of your brand is relevant to your niche. For one, having a sports-star promote baby products won't make much sense. While this sounds obvious, many businesses make this mistake as they get blinded by the high number of followers. This is an example of poor targeting and not to mention how this will lead to disappointing ROI and wasted resources. So, this is something you really need to keep in mind.
#Define your objective
Defining clear objective is a key step for any and every type of digital marketing. Why are you sorting to influencer marketing? What are the results you are seeking? Are you trying to improve your reach or engagement rates? Seeking answers to such questions is really important in influencer marketing. This will not only help you direct your efforts in a defined direction and enjoy desirable results, but it will also be a crucial factor when selecting an influencer marketer to hire.
#Communicate clearly
Clear communication is really important to establish a healthy professional relationship. So, make sure you communicate everything to your influencer very clearly. What are you expectation from them, what will they get in return, how much will they get in return, and so on are some of the very important things you need to clearly communicate with your influencer. This will help ensure that there are no confusions or disputes later.
#Work on relationship building
Influencers these days expect to be treated partners instead of just one campaign or one-post deal. Hence, just like other business relationships, it is important to form a meaningful business relationship with your influencers. Do not ghost your influencers after the deal in closed. Find a meaningful way to stay in touch. This will also help you ensure that the said influencer(s) take your project again in future. Not to mention as they'd genuinely respect and appreciate your brand, they'd able to market it better.
The Don'ts
#Just go after numbers
This is one of the biggest mistakes businesses do while looking for potential influencer marketers—to get swayed only by numbers like that of followers, likes, etc. If anything, likes and followers can be bought. Sadly, there are also many fraud influencers out there. And many businesses lose their money this way. Moreover, even if the influencer is genuine, the number of followers or likes shouldn't be the only criteria. You need to make sure that their follower base has a good percentage of your target market, the influencer is capable of greatly engaging and influencing his/her audience, and so on. So, make sure you research your influencer well and don't get swayed by just numbers.
#Spam your target influencer(s)
You may come across an influencer and would want to collaborate with them. In that case, you need to be very careful about how you approach them. For one, avoid this common mistake of spamming your influencer as many businesses do. This looks unprofessional and leaves a poor impression. Not to mention how it can annoy your target influencer and lead to your brand getting blacklisted by them. Hence, makes sure that you don't aggressively follow up your influencer after sending a collaboration request one. Give it time and if it doesn't work out, move to the next choices instead of spamming them.
#Expect free favors
You may get a free mention or something occasionally. However, you shouldn't expect such freebies from your influencers. You need to understand that asking them to do a thing for free would be equal to someone asking a free product or service from your brand. For many influencers, this is a key source of income. So, make sure that you don't have such unreasonable expectation from your influencers.
#Take away the influencer's creative freedom
You may have certain expectations about how a particular campaign or post should go. And it is fine to let your influencer know all those specifications. However, don't be too rigid with your format. Allow your influencer the liberty to create your post or campaign in their original style. This will ensure that the campaign/post seems natural to their audience and they'd be more likely to engage with it. So, make sure you don't take away your influencer's creative freedom. For best results, it is important for the said campaign or post to greatly reflect the influencer's original style that their audience expects from them.
Over to you
Influencer marketing has now become an important mode of digital marketing which is expanding like anything. More and more business organizations are now investing in it thanks to its efficacy in improving reach, brand awareness and recognition, audience engagement, conversion rates, and so on. If you are planning to be go with this method of marketing, you need to be aware of the influencer marketing dos and don'ts and mentioned above.
For more posts like this, keep in touch with us!