Let's say you have a good online presence on Facebook, Instagram, Twitter, and LinkedIn. And now you are looking for a new social media platform for the promotion of your brand. So which platform should you go for? Well, the one of the best platform out there is Tumblr. In this article, I will be talking about some benefits of using Tumblr for business.
Let's dig right in
First off, let's see what Tumblr is.
What is Tumblr?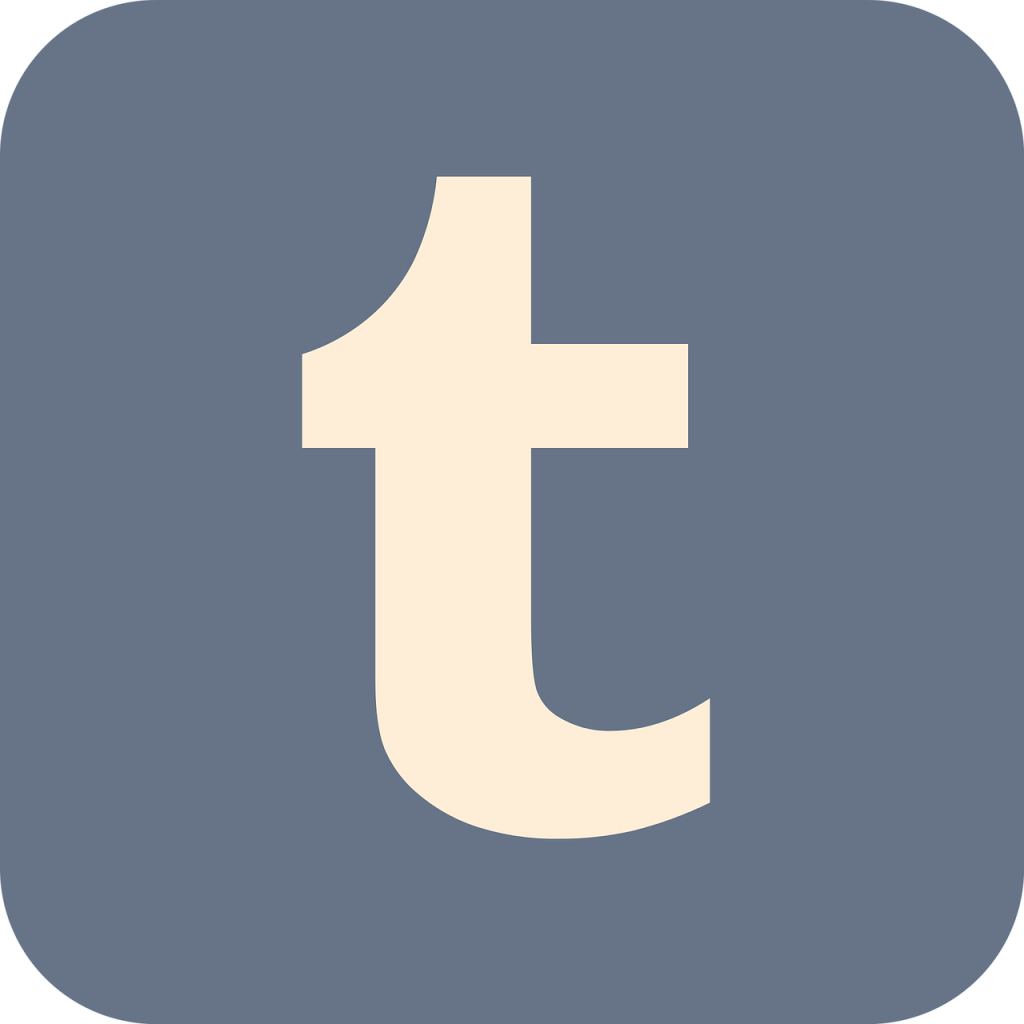 Tumblr is one of the fastest growing social media platforms which is used by many businesses to share their services creatively. Tumblr is a simply a micro blogging site where you can share company blogs. It is not limited to just sharing pictures and videos. It is the best platform out there if you want your brand or service to reach more and more people. Tumblr also helps in enhancing your business by drawing more traffic and leads to your site.
Let's take a look at some benefits of using Tumblr for business.
Benefits of using Tumblr for Business
Tumblr has become much famous in the recent times. Many brands are now focusing on using Tumblr to promote their products and services. Tumblr has the capability to take your business to another level if you use it the right way.
Let's see how
✅ Gives platform to create highly engaging content
Tumblr has successfully created an eco-system for those who love to be on the internet while engaging in valuable interactions. Here, companies can be more creative about the content they create. Marketers can use content to create a compelling online experience that will encourage their target audience to take action that would possibly lead to sales or conversions. Marketers have to work more hard to create authentic and high-quality content worthy of being re-blogged.
Not sure how to write creative and compelling content for your platform? Digital Marketing Agency in Mumbai will help you out.
Re-blogging is really helpful and useful in giving brand more exposure while creating more opportunities for people to keep interacting with the content. Content is crucial for success of every brand on Tumblr. This is because it has the ability to activate visitor's interest in the brand which would help build a thriving community online.
✅ Enhances SEO ranking
We all are aware of Search Engine optimization or SEO. These are the tactics to rank a website in the SERPs by using organic practices. Another benefit of using Tumblr for business is that it helps to enhance the SEO ranking. It is important for every brand needs to put out right content on the right platform that will help it to be well-optimized for search engines. People should easily be able to find the brand online in the search results. And finding the relevant links for information they need to make buying decisions. That is why it is important for brands to make sure that they rank well on the search engine.
Tumblr has become very popular in the recent years because a huge user base has joined the platform in short time-frame. This has made this platform too popular for search engines to ignore. Another aspect is that users of Tumblr focus on creating unique shareable content and driving real engagements as well. Brands can improve their SEO ranking by creating an account on Tumblr. This will, in turn, increase more organic traffic to the website.
✅ Easily track metrics
Brands can track metrics that are relevant to their marketing goals with Tumblr. This will help you understand if your strategy with Tumblr is working or not to help reach the marketing goal of your brand. Brands should ensure that they are following the right track to achieve their marketing as it is very easy to get distracted on Tumblr. If they get distracted, then they would be marketing their brand blindly. By tracking the metrics you can also figure out what kind of content and images are working for your brand on this platform.
✅ Create compelling landing pages on Tumblr
Organic traffic is very crucial to any brand looking to get more exposure online through their website and landing pages. The vibrant eco-system that Tumblr creates makes it easy for brands to drive more organic traffic to their website. Brands can also use Tumblr as an extension of their e-commerce website by using content to creatively craft a story around its products or services.
This story must get visitors excited and more interested in their brand. Tumblr is quite simple and easy to set up and you can begin getting reasonable engagement with your content. Make sure that the content is high-quality, valuable, and user-friendly to draw more attention to your brand.
✅ Create a relatable brand personality online easily
Brands have to put extra efforts to develop a deeper connection with their target audience. All brands should endeavour this in their marketing campaigns to achieve this while trying to sell to their target audience. The level of connection determines the ease with which they sell anything to them. This needs the brands to put in more efforts and resources into creating content that will appeal to the target audience while displaying the personality of the brand.
The bottom line
Tumblr has a great potential to bring traffic to your site. This will, in turn, help in increasing the sales and conversions. The goal here is to engage the audience with the content and form a level of connection to the brand. Businesses will have to be more committed to do the same things which sparked audience's interest in their brand in the first place. This will help to improve the connection and will lead to the formation of deeper connection.
For any kind of professional digital marketing services, hire Digital Marketing Agency in Delhi.
For more informative and interesting articles, just get in touch with us.