The dominance of social media sites can be seen everywhere. They are taking the world by storm. And we don't complain because there are many benefits of using social media. Especially, if we talk about business building presence on online platforms are using social media very well. Social media platforms are crucial for growing businesses, increasing sales, and enhancing brand awareness online. Social media has a great impact on the people these days. It has become a culture especially among the younger audience.
So, it would be a huge mistake to not utilize this platform. People sometimes spend their entire day scrolling Facebook, Instagram etc. the engagement of people on social media has increased so much over the past few years, that it has become one of the best place for online marketing.
In this article, I will be discussing 9 top notch social media sites you can use to promote your business
Let's jump right in
9 Top Notch Social Media Sites you can Use for Business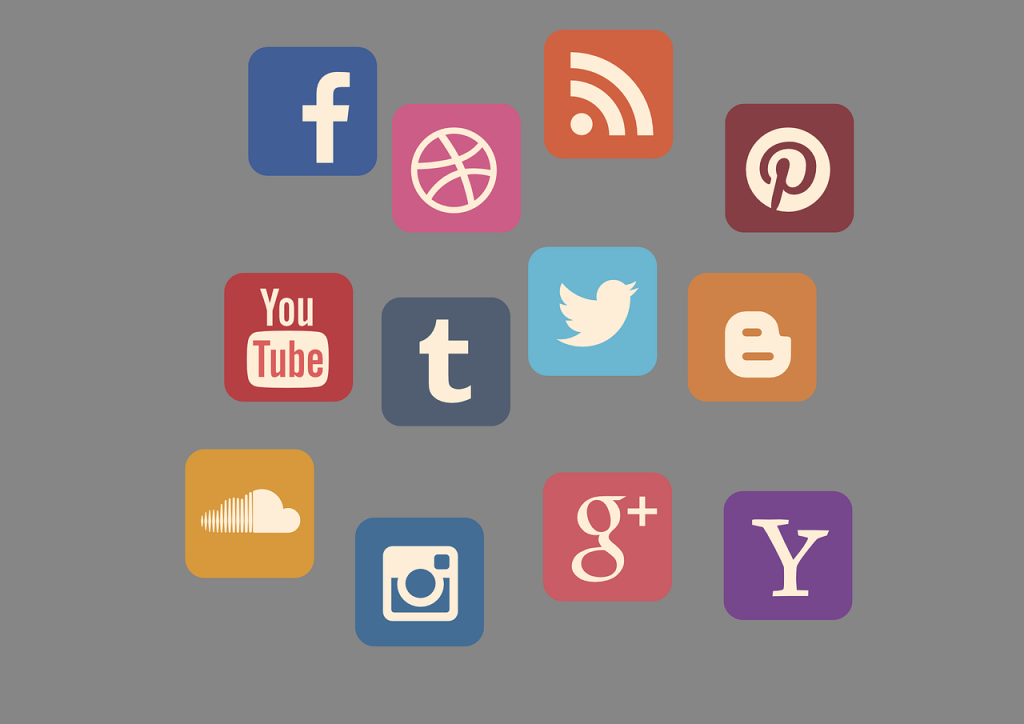 Here I have compiled 9 top notch social media sites you can use for business
1. Facebook
As we know that Facebook is the largest social media network across all the other networks. It has almost 3 billion monthly active users. Many small businesses have climbed the ladders of success through Facebook. And many new small and medium-sized businesses are joining Facebook to promote their products and brand. Here is How to start with Facebook Marketing?
Facebook is every brand's favourite when it comes to social media marketing. And why not? According to an online survey, every user follows at least one brand on Facebook. Facebook has updated itself so much over the years. After witnessing the rise in online shopping it also launched Facebook shopping feature.
2. Instagram
After Facebook, Instagram is the biggest social media network worldwide. It has over one billion monthly active users. It has perhaps the youngest age group as users. This is because Instagram is largely a visual platform. It is used to share pictures and videos. Whereas, Facebook gives equal importance to textual posts as well. But the younger generation is mostly interested in audio-visual content. Hence, they are more drawn towards Instagram. Here is How to Utilize Instagram for Your Small Business?
So, if your business targets younger audience more, Instagram is the ideal social media platform for your business promotion. Instagram advertisements are a great way to build more engagement with the audience. Many e-commerce businesses are running paid ads on Instagram to generate effective leads and boosts conversions.
Not sure how to start Instagram advertising? You can hire Digital Marketing Company in Delhi for Advertising services.
3. Twitter
Twitter is the most popular social media network after Facebook and Instagram. It has around 300 million users worldwide. However, Twitter is a unique place as it is mostly occupied by millennial or intellectual people. Unlike Facebook or Instagram, Twitter is the place for latest events that are trending. If we see it from the business perspective, 81 % of advertisements on Twitter come from mobile. Twitter is growing very fast and the audience is engaging with the brands on Twitter like never before. Hence, you should definitely build your presence on Twitter.
4. LinkedIn
LinkedIn is the largest professional social networking platform all over the world. This site is best to build professional network with the other users over it. At present, LinkedIn has more than 332 million users and new users are joining every minute. If a platform has more users then it automatically becomes a good place for marketing and advertising. LinkedIn was mostly a site to seek and provide jobs in its initial days. However, over time it transformed into a place to build connections with other businesses as well. LinkedIn will be the best platform for B2B companies. Here is How you should start with LinkedIn Marketing?
5. YouTube
Who does not use or know about YouTube? YouTube is the largest video streaming platform. It draws huge amount of traffic and generates large amount of revenue. YouTube is a platform for everybody. From individual creators to big brands, everybody utilizes YouTube for their respective goal. Individuals utilize YouTube to generate revenue whereas big brands use YouTube to promote their products through advertisements.
Not sure how to start YouTube advertising? Digital Marketing Company in Kolkata will help you out.
6. Google+
Google has recently launched its social networking platform Google+ and it became really popular since then. There are almost 300 million active users and because of this it is one among the best site for business marketing and advertisement. Google+ has more than 53% positive interaction between brands and users.
7. Tumblr
Tumblr is a micro blogging platform and making its way to be in the top social media. It is a platform to share pictures, videos, text, audio, or anything that one likes to share. Tumblr produces more than 217 million blogs daily. It has over 420 million monthly active users. It is slowly becoming the best platform for marketing.
8. Pinterest
This social media platform is famous because of its amazing features. It is perfect for brand awareness and helps your business to grow well. 9 million users of Pinterest have connected their account through Facebook. Pinterest has over 70 million users and 80 percent of them are women and 20 percent of them are men. Your business can get many benefits by using this platform.
9. Reddit
Reddit has over 174 million monthly new visitors. This platform is best for entertainment purposes, where registered members share content and direct link.
Wrapping it up
These were 9 top notch social media sites that you can use to grow your business. You need to understand them thoroughly and then create individual strategy for each one of them. Brands are reaching new heights through these social media platforms. You can also reap the benefits of social media marketing by utilizing these social media sites effectively.
Not sure how to start social media marketing? Hire Digital Marketing Company in Chandigarh or Digital Marketing Company in Jaipur.
For more informative and interesting articles, get in touch with us.