If you are running an online business then you must have faced the struggle of promoting your business. The biggest problem that marketers face is promoting their business amongst the local audience. Well Google My business is the solution for your problem. What is Google My business? How it will help your business to reach the local audience? How to set up Google My Business for your brand? I will be answering all of these questions in this article.
Let's cut to the chase now
What is Google My Business?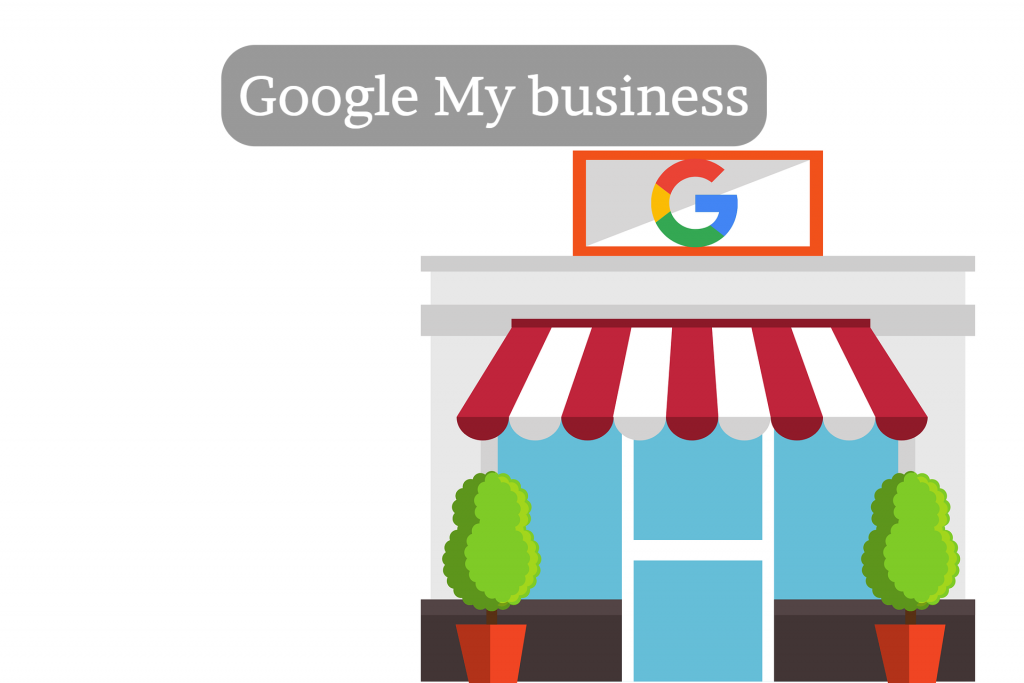 Google My Business is a free, easy-to-use online marketing tool for small and big businesses alike. It allows you to show up in the search results when people are looking for your business online. Google My Business listing is the most valuable asset for any company out there. Google My Business helps you to provide authentic information about your business to the audience. You can display important information about your business in the Google My Business listing such as
Name of the company/business
Type of business
Address
Contact details
Opening and closing hours
Photos
Link to website
Link to Google Maps
Reviews
Star ratings
Popular time to visit
Why Google My Business is important?
It increases your search visibility especially in the local searches. It gives you more reach to the local audience.
Helps send more traffic to the website as Google My Business listing contains link to your website. This also improves your site's rank in the search results.
Most important is customer's experience. Google My Business helps your customers in finding important details about your business which enhances the customer experience your business is providing.
Now let's see how to set up Google My Business for your online business.
How to Set up Google My Business for your brand?
Here are some steps that you need to follow in order to set up your Google My Business for your brand.
1. Signing in to Google My Business
You need a Google account for this step. If you already have one, you can directly go to www.google.com/business to sign in. if you don't have a Google account, create one and then sign in. You must ensure that you are signing in with your business email domain.
2. Add your business
Now enter the name of your business or company. If your name does not appear in the drop-down menu, click Add your Business to Google. Then choose the appropriate category for your business.
3. Enter your location
Select Yes if you have a physical store or physical center of your business that customers can visit. Add the address of your business. You can also position a marker for the location on the map. If your business does not have a physical location that customers can visit but your business provides services or delivery, you can list your service area.
4. Fill up the contact details
After entering your location, add your contact number and website address so that customers can reach you. If you have a Facebook page of your business, you can add that as well.
5. Finish and manage your listing
If you want to receive updates and notifications, click Yes. After that, click Finish. It will then ask you to verify your business.
Let's take a look at the process of verifying your business.
How to verify your business?
After setting up your account, here is how you can verify your business.
1. Sign in to GMB
Go to www.google.com/business and sign in.
2. Click Verify Now
After signing in, Click Verify now to verify your account. If you have more than one or two accounts then make sure you are choosing the right one to sign in.
3. Select a method to verify
The default verification option is postcard by mail. If your company is eligible for other verification options like phone or email, you can choose them instead. Fill in the necessary details. Check all the details that you have entered to make sure they are correct, then submit the form.
It may take few days to weeks for the postcard to arrive. When you get the postcard, sign in and click Verify Location from the menu. Enter 5-digit verification code mentioned in the postcard. You should note that it takes few weeks for your business listing to appear on Google.
How to edit your details on Google My Business?
If you already have a Google My Business profile and need to edit the information, then you can do that by following the below mentioned steps:
First off, sign in to Google My Business
Open the location you want to edit
Click info in the menu on the left
Click on the pencil icon to make the edits you want. If you wish to remove a section, click the X
When you are done with all the steps, click Apply.
You should keep in mind that the edits may take up to 60 days to appear.
Summing it up
Google My Business is a really good opportunity for your business to reach the local audience. You must make the most of Google My Business, especially small businesses as they are mostly dependent on local customers.
For online marketing services, consider hiring Digital Marketing Company in Leeds.