Many big companies use Instagram for their business. However, it can be a bit difficult for small companies to get audience engagement on Instagram. Hence, today we're going to help you out with just that. Read on and find how to effectively do business with Instagram.
Launched in 2010, Instagram as a photo-sharing social media platform has more than 1 billion users. Instagram's user base mainly consists of teenagers and young adults. Features like stories, IGTV, and recently introduced Reels make Instagram a great platform for audience engagement. In fact, digital marketing agencies in Perth tell businesses that use Instgram to connect with and engage their target market enjoy better marketing returns.
Moreover, with features like shoppable posts, Instagram has become a great platform for businesses to increase their sales. On top of that, having a business account on Instagram can help you get access Instagram insights for your marketing. Also, you can add a contact button to your profile. Furthermore, you'd be able to add links to your story and make promoted posts.
These are just some of the benefits of using Instagram for business. The photo-sharing platform has helped many companies with business and marketing in many ways. And it can work out great for your business—depending on how you use it. Hence, we have curated a list of some tips that can help you improve your business with Instagram.
Tips to do Business Effectively with Instagram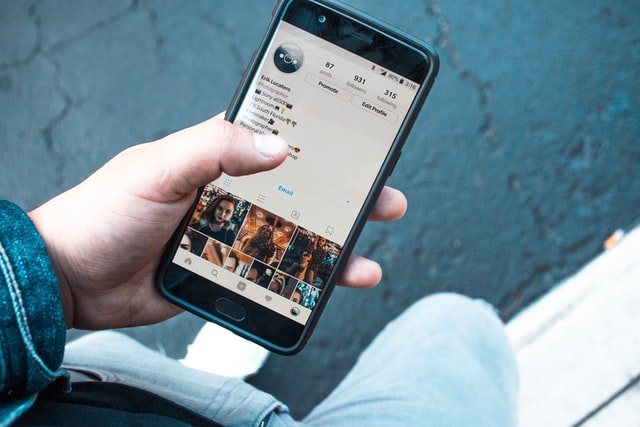 ☛ Create a business account
First thing first, you should get a business account on Instagram.
Many companies use a personal account for their business. You may think that it works just fine. However, that is not the case. It is not about having a mere presence on Instagram. If you want to do business effectively on this platform, you need to have a business account.
Follow are some of the reasons that why you should use a business account instead of a personal one:
Instagram Insights
Add links to Stories
Make promoted posts
Add contact button
Advertise with Instagram Ads
Make promoted posts
These are some of the key benefits of using a business account on Instagram. Therefore, if you want to do effective business with Instagram, it is important to create a business account first.
So, make an Instagram business account for your company and get the most of its features. Or else as smart businesses do it, leave all your marketing worries to digital marketing agencies in Sydney.
☛ Optimize your profile
After you have created a business account on Instagram, the next is to set up your profile. There are basically three main components of an Instagram profile that you need to optimize—profile picture, username, and bio.
Make sure your profile picture is consistent with your brand. It is best advised to use your logo as your profile picture on social media. This will help people memorize your logo. Hence, they will be reminded of your brand every time they see it.
For your username, you should use your company's name. In case the name of your company is already registered as the username, you can put a little variation. But make sure that your company's name is there in the username, or as close as it can get.
As for a bio, it is important to be strategic. Your bio should have clarity and creativity. However, it is important to make sure that creativity doesn't sacrifice clarity. Or else, there'd be no point.
Lastly, don't forget to fill out your website and other important details. And if it gets too difficult to keep up with, you can always leave your marketing worries to digital marketing agencies in Melbourne.
☛ Be active
Don't keep an Instagram account for your business just for the sake of it. If you do, you won't be able to do business effectively with it. Therefore, it is important to be active on Instagram.
So, post regularly. Upload stories and photos. Make reels. Interact with your audience. Create polls. And there is so much you can do to stay active on Instagram. Only then will you be able to engage your audience and do business effectively on Instagram.
But understandably, it can get difficult for a business to be so consistent with social media marketing. This explains why smart businesses sort to digital marketing agencies in Brisbane.
☛ Post quality content
Posting regularly is important. However, quality should be kept over quantity. Hence, you should not post content just for the sake of posting regularly or staying active. It is important to make sure that the content you post is high in quality. So for that, if you don't every day, that might still be fine. Just make sure that whatever content you post should be high in quality.
Moreover, make sure to use quality images with high-resolution. It is best to use original pictures to post on Instagram.
☛ Don't forget videos
Instagram is predominantly a photo-sharing platform. However, since the features like IGTV and Instagram Reels, it has also become a famous platform for small videos.
Therefore, videos should be an important part of your Instagram content marketing strategy. Reels and IGTV can be a great source of audience engagement. So, make sure to get the best out of them.
☛ Use appropriate hashtags
Hashtags are a crucial part of Instagram. Hashtags allow users to discover topics and content of their liking on Instagram. Thus, it is important to use appropriate hashtags for your business on Instagram.
However, make sure to not over do that. It is best advised to not use too many hashtags. The best way is to have a target approach.
☛ Your account should reflect your brand
It is last on the list but very important. For an effective business with Instagram, you need to make sure that your account reflects your brand.
Companies market their business on social media to create brand awareness, engage with customers, and find new customers. For that, it is very crucial for your Instagram account to reflect your brand.
Therefore, make sure that all the components of your profile reflect your brand. Your picture, the color scheme and style of your feed, your posts, and everything should reflect your brand. This sort of consistency will help your target market on Instagram trust your brand better. And hence, they will engage with your business better.
Wrapping Up
The use of Instagram for business has been increasing rapidly. More and more companies are now marketing and doing business on Instagram. Indeed, it is a great platform for businesses. However, doing effective business with Instagram can be a bit challenging for small businesses. And the list of tips above can help you with just that. Make sure to optimize your business account thoroughly and use all its business features. Moreover, you should post quality content regularly. This way, you will be able to boost your business using Instagram. And for the best outcomes, there are always professional digital marketing agencies in Adelaide that can help!
For more tips like these, stay tuned!