Email marketing is one of the most important and effective marketing methods. And if it is not working out for you, then you are probably not doing it right. That being said, let's talk about the best email marketing tips that every business needs to know.
Marketing through email has existed as one of the oldest digital marketing tactics. And till date, it continues to be a very effective method of marketing. With an effective email marketing campaign, a business can improve audience engagement, conversational marketing, lead generation, conversion rates, and so on. This explains why it continues to be a crucial online marketing method even after so many years.
Apart from that, email marketing suits all types of business. Even small businesses can easily start with email marketing as it is easy to set up and requires little to zero cost to begin with. And if you do it right, your business can enjoy immense benefits.
So, check out the tips given below to get the best out of your email marketing campaign.
Top email marketing tips you should know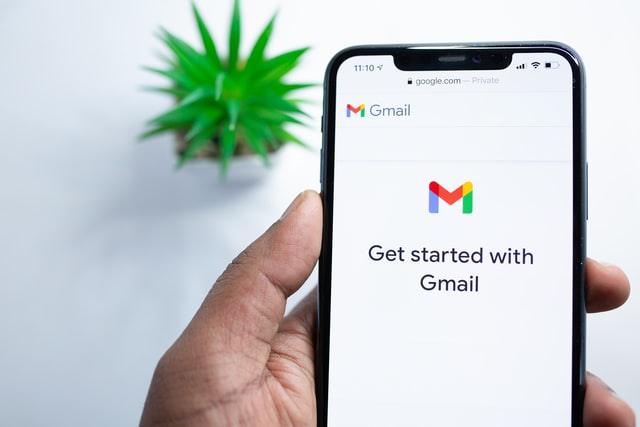 #Build an email list
You may already have a list of email addresses of your customers and prospective clients. However, you should still keep building your email list. So, make sure that you have a sign up feature on your website which allows visitors to subscribe to your email. Not very hard, is it?
#Email list segmentation
Email list segmentation allows you to sort email addresses of your customers and clients based on their demographics relevant to your business. For example, your company produces shoes for people of all ages and genders. Hence, you'd want to categorize your customers and prospects based on age and gender. Now, let's say you have an article explaining what sort of men should wear for workout. In this case, the appropriate target for such content would be adult men. For rest of the people, it'd be basically irrelevant. And that's where your already segmented email list can help you. As you'd already have an email address category for adult men, you won't have to waste your time creating the list. And this is how email list segmentation can come in really handy.
#Personalize your message
Your customers and clients want to be treated as more than numbers or just email addresses. While it may be tempting to email same message in bulk to everyone in your email list, you shouldn't do that. Personalization is the key to beat competition. Hence, personalizing email messages by as much as just writing the receivers name can be very effective. And if you think that's difficult, don't worry. There are various email marketing tools that can help you create such personalized emails for a large number of people quite easily.
#Keep it crisp and clean
People don't have the time and patience these days to be reading long emails. If your message doesn't get to the main point within a few seconds, people might just end up closing it. Hence, it is crucial that you keep your emails short. Moreover, you also need to make sure that your message is properly organized and looks clean. It is best advised to use short paragraph, include bullet points to break down larger content, and refrain from inserting images just for decorative purposes. Use images only where it is actually needed to illustrate your point. Also watch out how you place your CTA elements.
#Use simple and conversational language
The way you use language in the formation of your email message also plays a big role in determining whether or not your audience will engage with it. It is best advised to use simple words and have a natural, conversational tone. Refrain from using technical jargons that your receiver might not understand. Moreover, you need to make sure that your message is easily to scan through. This will increase the chances of your audience actually engaging with your messages.
#Keep safe from spam folders
You don't want that the emails for which you put so much time and efforts into drafting to land in spam folder. And once it's there, there's no way out. Hence, you need to be very careful. First thing, make sure you don't send emails to someone who hasn't signed up for it. And secondly, watch out how you form your message. Emails that use all caps, too many exclamation marks, hyperbolic phrases, irrelevant images, poorly formatted HTML, etc. can end up getting flagged. So, keep that in mind.
#Emails should be mobile friendly
Most people these days access their emails through mobile phones. Therefore, if your emails are not optimized for mobile phones, your whole marketing campaign can fall apart. So, make sure that your emails are easy to open and access through mobile phones. Also refrain from using heavy resource media that is hard to load. If you need to include such media, it is better to embed it instead.
#Performance tracking
Performance tracking is crucial in digital marketing. It allows you to ensure that you are doing everything right and your campaign is going in the right direction, yielding desired results. Thankfully, there are a number of email marketing tools that can help you track things like how many people open your emails, how many interact with them, click-through rates, and so on. This will allow you to identify problem areas and scopes of improvement so you can optimize accordingly.
Final Word
Email marketing is one of the oldest yet one of the most effective modes of digital marketing. With the help of the tips given above, your business can easily optimize your email marketing campaign and enjoy various benefits like higher audience engagement, better lead generation, improved conversion rates, and so on.
For more tips like these, stay connected with us.