Backlinks are an important part of SEO. Are you new to SEO and 'keywords' is all you've known about it yet? Then, you need to know there are a number of things that affects SEO. And one of such very important ranking factor is backlinks. Read this article and learn about backlinks and its importance in SEO.
Indeed keywords are a central concern in search engine optimization. However, it is not all, there is a lot more. SEOis a combination of multiple tasks including content marketing, keywords research and placement, link-building, web development, and what not. And none of it can be overlooked.
In this article, we will talk about one such integral building block of SEO—backlinks.
Quality backlinks are very important for a website to have a good search ranking and visibility. And if you are not familiar with what backlinks are, how they work, and why are they so important for SEO, then don't worry. Because that's just what we are going to talk about in this article.
Backlinks and its importance in SEO
Let's begin with first understanding…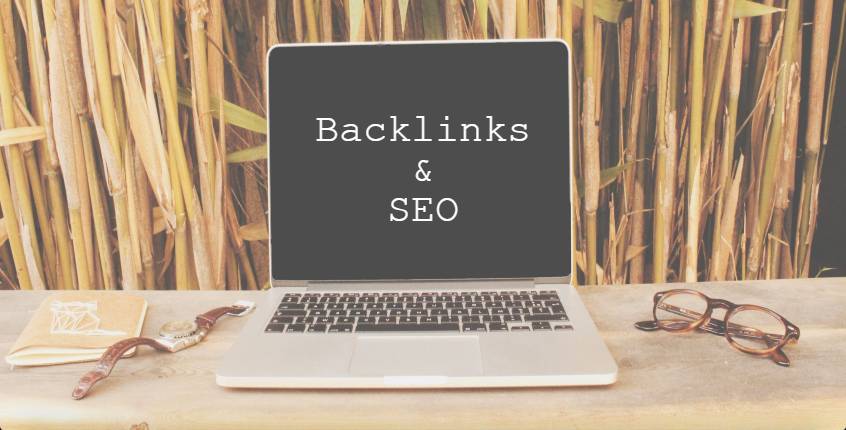 What is a backlink?
Backlinks are incoming/inbound links that you get from other websites. To understand it better, consider this example-
Website X makes a blog post and links it to a page on website Y (by charging a word or phrase with hyperlink). In that case, Y gets a backlink from X.
Why would X link to Y? There can be a number of reasons.
X could be explaining a topic that included a subject for which Y already has an amazing post explaining it.
Y has posted a study or stats that X is including in its post as a link.
X maybe talking about a product that can be found on Y.
And there can be a number of reasons. Plus, it is also important to note though blog posts are a major source of backlinks, it is still only an example. You can get a backlink from a business directory listing, a news article, and so on.
Now, as you have understood what a backlink is, let's talk about—
Why backlinks are important in SEO?
#A vote of confidence
No one would link their blog or any page on their website to that of a different website unless they are very sure that the said page will provide a great value to their audience. When someone is directing their own audience to your website, they give you a vote of confidence. They understand that if their audience has a poor experience on your website, it'd be harmful for their own website too. But regardless, they link to your website. They'd only do that when they are very sure of the information and quality of content provided on your website. Google catches on this and would give your site a ranking boost in such a case. Hence, getting backlink from other trusted authorities can be very helpful in SEO.
#Shows your expertise
When building a backlink profile, it is important to make sure that you get inbound links only for relevant trusted authorities within your industry. If such authorities frequently link back to your blogs, it'd signal Google that you are indeed an expert in your industry and people would find useful content on your website. And since the key goal of Google is to provide its audience with content that'd be best useful for them, it'd give your website a ranking boost.
#Come across as an industry leader
You could get backlinks for your products too. Let's say you are a software development company and a blog links to your product pages to help its audience find the right software tools. Now, this will again signal Google that you have products. And as a result, Google would give a ranking boost to those particular product pages when there's a search query for such products. And this is another way backlinks benefit SEO.
#Expand your audience
Getting backlinks from various authorities also help expand the audience base. It helps improve your website's visibility and brand awareness on the internet. Your website will be getting more visitors. And this way, you will be able to achieve one of your most important SEO goals—increased web traffic. Moreover, this gives an opportunity to improve the dwell time on your website and control bounce rate. And this will further go on to improve your overall SEO.
#Better search rankings and higher traffic
The better you rank on SERPs, the greater traffic you receive. I have explained in the points above that how getting quality backlinks helps improve SEO in a number of ways. And as all of this signal Google of your business's credibility, trustworthiness, quality of content, usefulness to the audience/customers, and so on, it gives your website a ranking boost. This further goes on to improve your website's traffic. Backlinks are a very important factor for Google to determine your SERP rankings. And this is how quality backlinks are essential for SEO.
Final Word
Optimizing for search engine is important for every online business. And since backlinks are such a crucial part of it, it is important to understand how it works and how it can affect your SEO. So, make sure to work on getting quality backlinks if you want to improve your website's SEO.
For more on SEO and digital marketing, stay connected with us!