Are you looking for the ways to create content that keeps earning links? Then you have landed at the right place. Earning links is one of the common reasons why we write content. Every content marketer is aiming to get high-quality links. It is a basic necessity to get the much-desired success in the digital world. In today's article, I will give you some expert tips to create content that earn links.
Let's jump right in
Why are links necessary to grow?
In the SEO world, links are important as there is a direct correlation between quality and quantity of links to your website and how much search traffic your site receives. Links play an important role whether they are on your site or are from someone else's site. They help in taking your business to next level where you can earn more profits and sales. What are Backlinks and its Importance in SEO?
Expert Tips to Create Content that Earn Links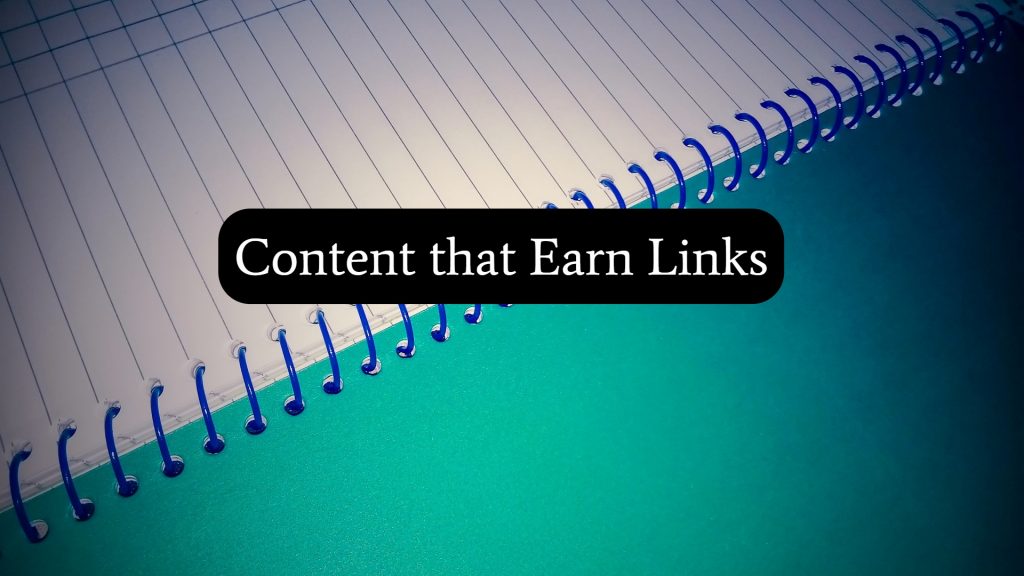 If you are a beginner and are not much aware of content writing, then it may get difficult for you to create high-quality content. Getting quality links is not so easy-peasy. It is a tough job. Great content is the one that get quality links even after you stop promoting it.
Google uses many parameters to rank websites and links are one of them. The results you get from the audience and search results depend on the number of quality links you have. Below I have compiled a list of expert tips which you can use to create content that earn links.
✅ Create Infographics
One great way of earning quality backlinks for your website is by creating infographics. It is important to make sure that your infographic must provide quality information to the readers that they can resonate with. Make your infographic short, simple and creative so that it can grabs people attention. You can create it by yourself or if you don't know how to create one, you can get in touch with Digital Marketing Company in Perth for the best content marketing services.
✅ Conduct detailed research
If you want to earn quality links, you need to conduct detailed research of finding what type of content will get you more quality links even without promoting it. Detailed and in-depth content grab the attention more than short posts. Thus, conduct a thorough research and then try to create a long and informative in-depth post.
✅ Lengthy and creative post
Lengthy, comprehensive and relatable posts help audience to connect with you on a much greater scale. Quality and informative posts will encourage people to read your content and eventually buy your products. This will also help you in getting high-quality links. Evaluate your content and check whether it has any value or not. The more people relate to your content, the more links you will get.
✅ Guest blogging
This is one of the best ways to get high-quality links for your website. This step is really effective. You need to only make sure you are creating top notch, quality content that will help your site get more quality links. What are the Blogging Benefits that make it worth it?
✅ Solve queries
You can spread your content by solving people's queries and writing about others. You can get several quality links for your website by writing for or about others. This will help you in getting quality links improving your profits and reputation. People will try your products or services and if they like it they will share it as well.
Wrapping it up
Content is the king in the SEO world. By putting out original high-quality content you can make your website successful. These were some of the best ways that you can use to earn links. You just have to make sure that you are creating top notch quality content which is able to attract a lot of visitors. This will help you in getting links which will improve your website's performance and business performance as well in terms of sales and profits.
For professional digital marketing services, reach out to Digital Marketing Company in Brisbane.