Leading App Development Agencies in Quebec City

Premium Member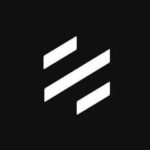 4.9 on 30 Customers Reviews
Softifive is an Application software development company providing businesses worldwide with tailored software solutions from industry specialized developers.
---
Top 10+ App Development Agencies in Quebec City

Free Listings
Nventive
App Development Agency in Quebec City, Canada
Address: 520 Boulevard Charest E Bureau 330, Québec, QC G1K 3J3, Canada
---
We believe that mobile experiences should empower employees and engage customers while inspiring business growth. Since 2008 we've been doing just that: creating mobile experiences that matter with a team of over 160 talented employees using a proven methodology based on working closely with our clients. We strive to bring each client's unique vision of a valuable product to life by producing actionable deliverables with predictable results. This is inherent in our culture and evident in our work. Welcome to nventive.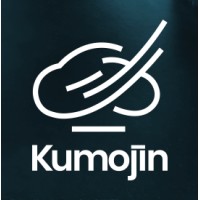 Kumojin
App Development Agency in Quebec City, Canada
Address: 125 Boulevard Charest E, Québec, QC G1K 3G5, Canada
---
Kumojin helps companies in the development, integration and deployment of web and mobile applications thanks to the expertise of a team of Full-stack and DevOps developers. We support our customers in all spheres of product development by integrating industry best practices and offering a comprehensive and scalable approach to optimize solutions to market and improve organizational agility for companies. At Kumojin, each client is unique and the solution we offer will be too. We are able to offer a global and complete approach such as integrating with existing solutions.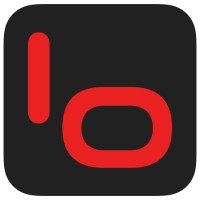 INGENO
App Development Agency in Quebec City, Canada
Address : 330 Rue Saint-Vallier E suite 025, Quebec, QC G1K 9C5, Canada
---
When technology is no longer the differentiator. The new business differentiator is now the speed at which you can deliver value. When complexity has migrated from technology to execution, you need a partner that has the ability to reimagine how to design and develop custom products so that you can start your digital evolution.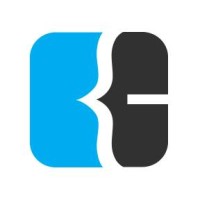 Progexpert
App Development Agency in Quebec City, Canada
Address : 905 Rue de Nemours #20, Quebec, QC G1H 6Z5, Canada
---
Progexpert specializes in the web domain. From the creation of a corporate site to the complete ERP application, the range of products is vast and the staff available and competent. We also provide custom hosting of applications and sites, in addition to email systems and other network infrastructure services.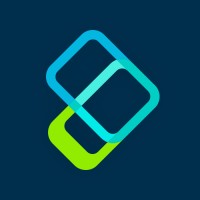 Nexapp
App Development Agency in Quebec City, Canada
Address : 2327 Bd du Versant N Suite 111, Quebec, QC G1N 4C2, Canada
---
Nexapp is a leading full service high performance App Development Agency based in Quebec. We deliver the highest quality standards in our development projects. We deliver software in short iterations to produce value consistently and adapt quickly to your new needs. By validating the development of your product at each stage, you save on costs while benefiting from continuous quality control.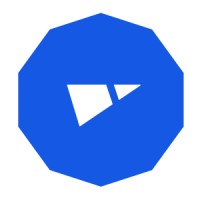 Vooban
App Development Agency in Quebec City, Canada
Address : 1015 Av. Wilfrid-Pelletier Suite 510, Quebec, QC G1W 0C4, Canada
---
At Vooban, we aim to build a sustainable tomorrow. With the help of AI, data, and IoT, we build high-impact applications for businesses that use innovation to lead change in their organization.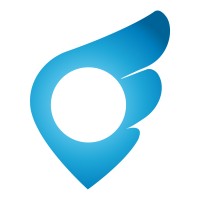 Angel Softwares
App Development Agency in Quebec City, Canada
Address: 190B Rue Dorchester #45D, Quebec City, Quebec G1K 5Y9, Canada
---
Our firm is dedicated to IT project management. We can work with your resources as well as ours. Our resources are made up of "freelancers" and local IT specialists where everyone has very specific expertise. Projects are broken down into small work blocks by our project managers and are redistributed to various external resources using the AGILE method. Validation, compilation and testing are carried out by our IT specialists, which allows us to guarantee results and quality. Project managers and our IT specialists will be your direct contacts for monitoring and delivering the project. Should we select "freelancers" from various countries, the projects are broken down in such a way that each subcontractor does not have an overview of what we are doing. In this case, validation, compilation and testing are always carried out by our local employees. If applicable, the passwords used for development are changed at the end of the project.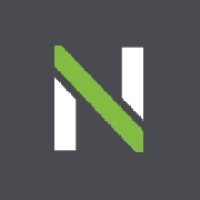 Nomad Mobile Solutions
App Development Agency in Quebec City, Canada
Address: 270-5275 Wilfrid-Hamel Blvd, Quebec City, Quebec G2E 5M7, Canada
---
We specialize in the development of mobile solutions as well as the creation of native applications for smart devices (iPhone, iPad & Android). We offer personalized expertise in interface design (UI), user experience (UX) and in the development of custom mobile applications. We are the agency in Quebec that has the most expertise to support you in your project.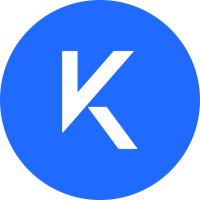 Spectrum
App Development Agency in Quebec City, Canada
Address: 226 Rue Saint-Joseph E, Québec, QC G1K 3A9, Canada
---
Spektrum is a app development firm specializing in the Web. We are an experienced firm, whose objective is to remain young. Its principles deviate from formal and rigid corporate models in order to create a climate of collaboration, proximity and transparency in the context of all its work. WE MAKE YOUR PROJECTS PERSONAL! Whether it is for a management application, an e-commerce platform, an intranet or simply a website, we will know how to amaze you! All of our web platforms give you full control over all content. Without reinventing the wheel, we build Web platforms around open-source content management systems (CMS) in order to enrich them to better fit your reality without binding you to any proprietary technology. Our team has demonstrated and continues to demonstrate that it is able to meet the needs of its customers, exceed their expectations and evolve with them over time.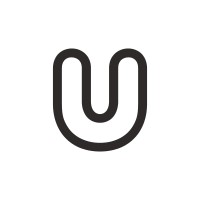 UEAT
App Development Agency in Quebec City, Canada
Address: 1130 Bd Charest O suite 105, Quebec City, Quebec G1N 2E2, Canada
---
At UEAT, we make life easier for restaurateurs by designing technological, innovative, user-friendly and easy-to-use ordering solutions. We create and market intelligent and efficient ordering tools that allow restaurateurs to generate more revenue while protecting their profit margin. UEAT allows any type of restaurant, from the smallest to the largest, to afford the technology of the biggest players, and this, at a price that reflects their reality. Indeed, online ordering from UEAT can be completely free for the restaurateur, while the interactive ordering terminal costs less than $10 per day! Plus, UEAT's Customer Success team is always on hand to support them with these tools, leaving them to focus on what they do best: cooking.