Leading Digital Marketing Agencies Canada

Premium Member
4.9 on 48 Customers Reviews
Curvearro Canada Digital Marketings Combines The Trusted Expertise and Objectivity of today's Digital Marketing Capabilities, To Help Your Businesses Grow.
---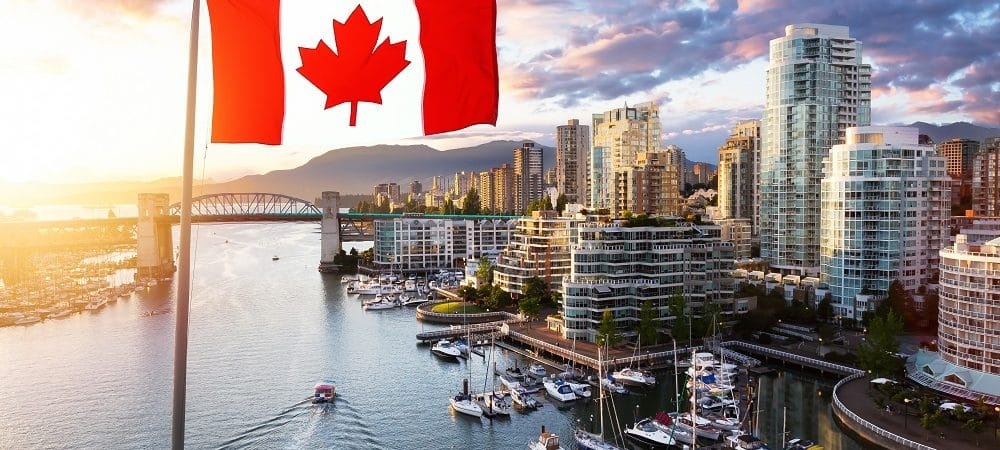 Top Digital Marketing Agencies

Free Listings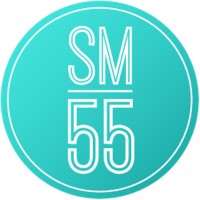 Social Media 55
Marketing agency in Toronto, Canada
Address: 130 King St W #1800, Toronto, ON M5X 1E3, Canada
---
Social Media 55 is a full-service award-winning digital marketing agency. Speak with one of our specialists to design a solution that best meets your needs. Do not pay for what you do not use with our 'a la carte'​ style options or start with one of our pre designed solutions to maximize your ability to communicate with your target audience. Social Media has become today one of the most powerful marketing tools with the ability to communicate with a target audience in real time. The only issue some companies run into is the ability to maintain these channels. Not only will our solutions offer peace of mind by maintaining these channels but also allow you to focus your time and energy into other aspects of your business.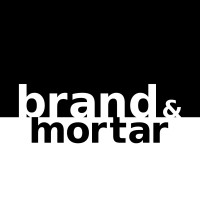 Brand & Mortar
Marketing agency in Toronto, Canada
Address: 31 Powerhouse St suite 203, Toronto, ON M6H 0C7, Canada
---
Brand & Mortar is a full service marketing agency that specializes in brand marketing, social media, digital marketing, web design and development, PPC, SEO, video production, public relations and technology and application development. Our brand is founded on strong communication, transparency and long-term relationships with our clients. Our digital marketing and full service advertising agency focuses on drastically improving our clients' ROI through lead generation, brand awareness, customer service and a strong online and offline presence. We have an in-depth knowledge and understanding of the strategies, tactics, budgets and timelines required to create campaigns that make an impact on your business and bottom line.
Pound & Grain
Marketing & Advertising Agency in Vancouver, British Columbia
Address: 510 Beatty St #100, Vancouver, British Columbia V6B 2L3, Canada
---
Pound & Grain is a digital agency in Toronto and Vancouver. The Pound is big-picture creative and strategic ideas. The Grain connects audiences that drive results. From high-level strategy & creative thinking to pixel-perfect execution & performance, we bust our asses to add value to your brand. We think big, bring ideas to life, design experiences & tell stories that make users happy. Strategy: Turn consumer insights and meaningful data into the connected dots, recommendations and tactics to achieve business goals. Creativity: Our work is grounded in the user journey and we create hard working campaigns, social content, and experiences optimized for our multi-screen culture.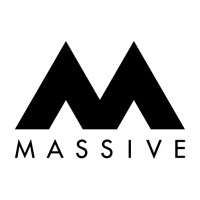 Massive Media
Marketing & Advertising Agency in Vancouver, British Columbia
Address: 81 W Cordova St, Vancouver, BC V6B 1C8, Canada
---
Massive is a branding and experience design agency for companies with ambition. We partner with solution-focused companies to achieve clarity, messaging and the technologies needed to thrive in the wild. Whether the end product is a revised brand, digital advertising campaign or a new website, our approach centres on deep cultural insights, clear strategic direction and the power of human expression.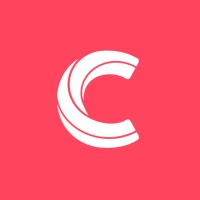 Candybox Marketing
Marketing agency in Mississauga, Ontario
Address: 100 Queen St S #201, Mississauga, ON L5M 1K8
---
We are a Digital Marketing Agency specializing in Social Media, Online Marketing and Lead Generation. Our goal is to produce a Web-Presence for companies that wish to engage their prospects online, and convert them into qualified leads. Services include Strategic Marketing, Website Design, Web Development, Social Media Campaigns, Search Advertising, Social Advertising and Email Campaigns.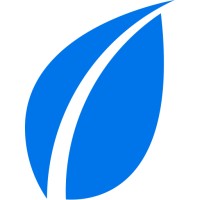 Netleaf
Internet marketing service in Quebec City, Quebec
Address: 401-633 Rue Saint-Joseph E, Québec, QC G1K 3C1
---
Knowing the web reality of Quebec companies, Netleaf offers Google positioning services adapted to the size of the companies and organizations with which it does business. We aim for the first page of Google, no less, for all our clients. Natural positioning, Adwords and creation of websites are all services that help us in the accomplishment of our achievements. We use web strategies learned, tested and modified over several years by following current trends in corporate positioning on the web. We have several years of experience under our t-shirts (not our ties), which has allowed us to acquire a good pool of customers, which is only growing every year, and a good team which is constantly growing to bring you better results.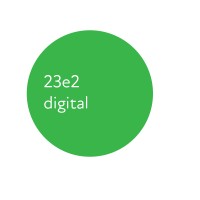 23e2 digital agency
Internet marketing service in Toronto, Ontario
Address: 250 University Ave #213, Toronto, ON M5H 3E5
---
23e2 Digital Marketing – PPC | Web Design | SEO is a digital marketing agency based in Toronto. We provide services for everything from Google virtual tours and website design to advertising campaigns and marketing materials. We help established and new companies reinvent themselves in the digital age and develop more intimate and valuable relationships with their customers. We connect people to brands through digital services that enriches consumer experience.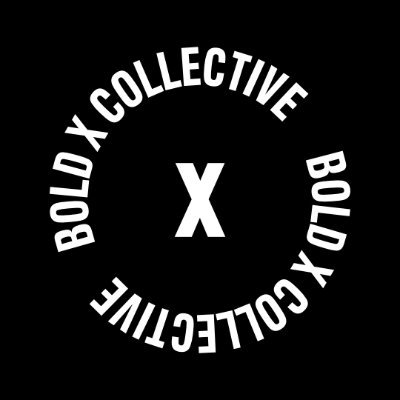 BOLD x COLLECTIVE
Marketing agency in Mississauga, Ontario
Address: 55 Village Centre Pl Suite 200, Mississauga, ON L4Z 1V9
---
The Bold x Collective is a digital marketing agency that is different from the status quo. Comprised of creative agencies that came together after being the secret sauce behind the success of other well known companies, together we formed the collective. With unlimited imagination and dedication to results, we help brands communicate with their target audience and cut through the clutter. Located in Toronto Ontario, we service clients around the world. Our team is made up of hand-selected creatives who specialize in digital marketing, brand strategy, experiential marketing, content marketing and content creation.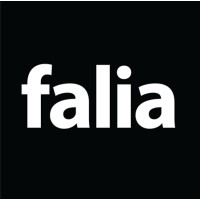 Falia
Marketing agency in Quebec City, Quebec
Address: Tour B, 1035 Av. Wilfrid-Pelletier #370, Quebec City, Quebec G1W 0C5
---
Falia is a web marketing agency specializing in digital marketing. We actively stimulate the growth of more than 40 companies in Quebec, elsewhere in Canada, in France and in the United States. Clients who opt for our managed digital marketing services benefit from a dynamic Google Data Studio dashboard , part of the Google Marketing Platform . You will be able to see the cost of a sale or the cost of a sales opportunity clearly without having to search. We will take care of setting up performance indicators (KPIs) from the first weeks of service to help us achieve your business objectives and clearly measure the return on investment of each campaign, regardless of the channel chosen: digital advertisements , SEO , email marketing, marketing automations , social media, etc.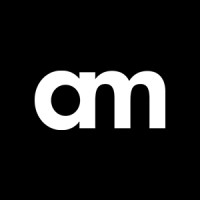 Awkward Media
Internet marketing service in Toronto, Ontario
Address: 65 Queen St W, Toronto, ON M5H 2M5
---
Founded in 2011 by witty upstart and mad genius Z.R., Awkward Media is an innovative business communications company that specializes in progressive digital design and branding with panache. Awkward Media offers a comprehensive set of client-centered services for your business or organization including: Complete branding. Website design and development. Mobile App development. Design for print and web Awkward Media's trusted relationships with a close-knit community of dedicated creative professionals allows us to provide you with incredibly responsive service and a final product of the highest caliber.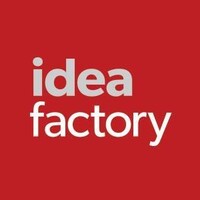 The Idea Factory
Advertising agency in St. John's, Newfoundland and Labrador
Address: 7 Plank Rd, St. John's, NL A1E 1H3
---
The Idea Factory, located in the vibrant city of St. John's, Newfoundland & Labrador, opened its doors in 2000. Today, The Factory is home to fifteen passionate individuals who crave using creativity to solve problems, big and small. And that's exactly what we do for clients like Roebothan McKay Marshall, Marine Atlantic, Colemans, Harley-Davidson, The Salvation Army, Galway, and The Rooms.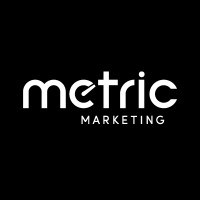 Metric Marketing
Marketing agency in Winnipeg, Manitoba
Address: 291 Garry St, Winnipeg, MB R3C 1H9
---
When you understand your customer's buying behaviours, motivators and purchase journey, you can create strategies that reach them at every point in the buying process. As a result, you'll always be one step ahead of your competition. This standardized workflow creates deeper audience engagement, builds confidence in your brand and delivers greater awareness and trial of your products and service. For the past 20 years, our metric-driven marketing and big idea creative has helped sophisticated companies achieve growth by delivering the right message, at the right time and to the right audience.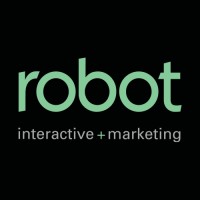 Robot Interactive + Marketing
Marketing agency in St. John's, Newfoundland and Labrador
Address: Suite 105, 139 Water Street, St. John's, NL A1C 1B2
---
Robot is a multi-talented award winning digital marketing agency with expertise in classic and emerging communication channels. We create great experiences based on sound strategy and execute with precision. The robots are coming, but don't worry – we're here to help.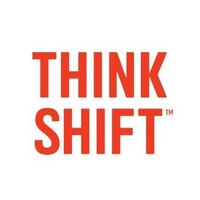 Think Shift
Advertising agency in Winnipeg, Manitoba
Address: 109 James Ave, Winnipeg, MB R3B 0N6
---
In a world of constant change, organizations will either thrive or become irrelevant based on their ability to create and leverage that change. We help you change from the inside out. Real change starts inside your organization, with your leadership team and employees. We deliver practical tools and advice to build intentional corporate cultures and engaged workplaces. This is the focus of our consulting team. Successful companies are changing the way they speak with the outside world – shifting from "marketing" to "mattering." To do this, we help you create brands worth caring about, and we share them with your audiences through touchpoints worth experiencing. This is the specialty of our agency division.