Affiliate marketing is one of the significant digital marketing models. Many businesses rely on affiliates to promote their products and boost their sales. Are you an affiliate publisher or planning to be one? Then this article is for you. Read and find out affiliate marketing dos and don'ts for publishers.
Affiliate marketing is one of the most popular and most used digital marketing and advertising models. For one, many digital marketing agencies in Edmonton provide top-notch affiliate marketing services as well. Businesses especially use this medium to promote their products and boost their sales. While it is a great and affordable marketing channel for most businesses, it is also quite easy set up for those who work as affiliate marketers.
However, before you step on this ground, there are number of things you need to keep in mind. So, read on and learn about what affiliate marketers should and should not do.
Affiliate marketing dos and don'ts for publishers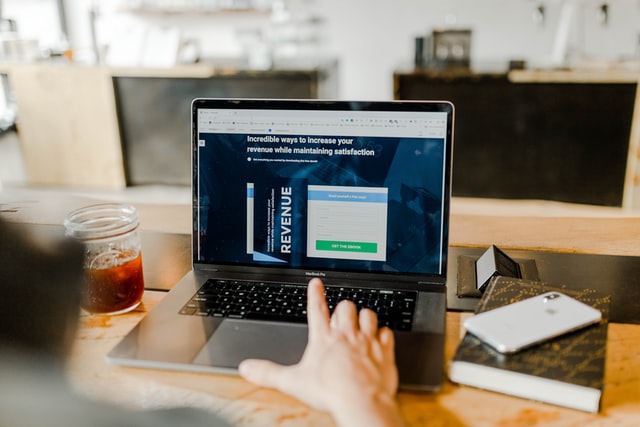 #Do understand affiliate marketing properly
Before you jump into affiliate marketing industry, make sure that you adequately understand the ins and outs of affiliate marketing. This includes understanding things like how affiliate marketing works for your industry, what are the responsibilities of an affiliate, what are some important trends, and so on.
#Don't haste
Affiliate marketing is indeed easy to set up and start with. However, you should not be hasty. Many aspiring affiliates give into the temptation of setting up a website and start taking projects. Make sure you don't do the same mistake. Instead, make sure to take proper time to conduct required research first.
#Do promote the products you actually like
The secret to effective affiliate marketing campaign is to promote products and services that you genuinely like. When you are genuinely passionate about a brand, you will automatically give your best in marketing it. And as a result, you will enjoy great results.
#Don't market just anything
Affiliates are somewhat like influencers. People trust them because they believe in their expertise. Thus, promoting anything without critically evaluating whether or not it'd be actually beneficial for your audience can tarnish your image as an affiliate. You will eventually lose all your web traffic as people stop trusting you. Hence, your occupation as an affiliate will fall apart. Therefore, make sure that you don't market anything thoughtlessly just for the sake of money.
#Do stick to your niche
Over time, many affiliates lose patience and would than market products even from outside their niche. But doing this can be even more detrimental. Even professional digital marketing agencies in Vancouver advice affiliate marketers to have a very good command on their niche and stick to it. So, make sure that you confine to your niche and market products and services within it.
#Don't just go for commission
In many projects, you may find enticing commission. But don't let that alone shape you decision. You need to make sure that the product or services you promote are within your niche and would actually provide value for your audience. Moreover, there would also be other concerns like how reliable and legitimate a company is, if there products and services are really worth it, and so on. So, make sure that you don't get swayed just by amount of commission in a project.
#Do be truthful with your audience
When you are promoting a brand, make sure to be honest with all the information. If you mention what you like about a certain product or service, you should also truthfully point out the flaws if there are any. This is important to ensure that your audience continues to trust you can buy from your suggestions.
#Don't mislead your audience
Just to make the sales happen and fatten their commission, many affiliate would lie and mislead their audience. They may lie about the quality of the products and services or misguide their audience into buying from a brand. However, such tactics can earn you great commissions barely about a couple of time because eventually, your audience will stop trusting you. Thus, you should make sure that you don't mislead or misguide your audience intentionally or even unintentionally.
#Do provide value to your audience
In order to be a successful affiliate, you need to establish your expertise first. Moreover, you need to give something valuable to your audience to have them keep coming to your website. So, make sure that you keep updating your blogs regularly and keep providing your audience with useful and valuable information on industry-related subjects.
#Don't just focus on sales
One of the key reasons why affiliate marketing fails for many is the fact that many affiliates just focus on sales. Indeed it is an important concern but if you make your affiliate marketing all about that, it will eventually fall apart. So, make sure that you don't just focus on pushing sales but rather focus on genuinely educating and helping your audience.
Bottom line
To sum up affiliate marketing dos and don'ts, it all comes down to researching well, sticking within your niche and taking the well-being of your audience into consideration. And if you are still not sure, there are many digital marketing agencies in Montreal that can help you set yourself/your business up as an affiliate marketer.
For more digital marketing tips, click here!