In the present digital market, having a mobile friendly presence is important for every business. Are you struggling to optimize your website for mobile users? Then this article can come in really handy. So, read on and find out how you can make your website mobile friendly.
This is no more a news that most people engage with online businesses through their mobile phones. And the number of such shoppers is only increasing. Not to mention how important it is to have a mobile-friendly presence for SEO and for ranking high in Google SERPs. In simple words, having a mobile friendly website has become necessary for online businesses. It's a given.
Now, the only question is, how you can improve you website? How you can optimize your website in a way that it gives a great experience to mobile users. Well, that is just we're going to talk about. There are a lot of web development factors that determine how well your website works on mobile phones. Let's find out what that is and how it works.
Top ways to make your website mobile friendly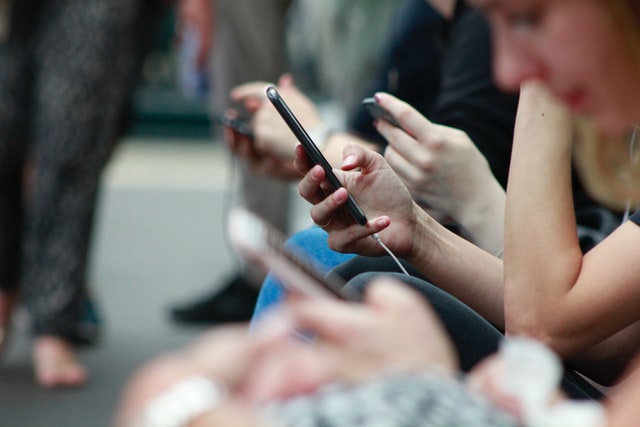 #Responsive web design
Having a responsive web design is extremely crucial for a website. RWD ensures that the website renders well on a variety of mobile devices screens. A website that renders well on desktop computer screens might not display as well on that of mobile devices. And this can ruin your mobile visitors' experience like anything. Results? Poor dwell time, high bounce rates, poor SEO, lesser web traffic, and so on. Hence, you need to ensure that your site has a responsive web design.
#Website loading and page speed
Does your website take too long to load? Are your web pages slow? If yes, then you need to correct it now! Ideally, a website should open within 3-4 seconds maximum. Any more than that would lead to site abandonment by most of your visitors—especially mobile using visitors who have thinner patience. Hence, in order to avoid that, make sure your website and pages load fast.
#Lazy loading
If you want to engage mobile users on your website, lazy loading is very important. Lazy loading in website development implies that you optimize page speed by not loading all the content at once. Instead, you leave some content unloaded until it is clicked up. Since mobile users loves scrolling. Lazy loading allows your website to give them just that experience. This is a great way to improve the experience of your mobile visitors.
#Image optimization
Even Google emphasizes on image optimization—it is that important. And that is especially the case when it comes to improving mobile UX of your website. The images on your website should not only have alt attributes properly defined, but they should also be quick to load without compromising the quality of the image. This is crucial if you want to make your website mobile friendly.
#Call to Action
In order to make your website mobile friendly, you also need to watch out for its CTA elements. Are your CTA elements properly placed and designed? Is it convenient to use them on mobile phones? If the answer is no, then this is something you need to fix. Your CTA elements should prominent and placed below the header, ideally from middle to below. Also, the CTA buttons needs to be big and clear enough for mobile users to click on it using their fingers and thumb. Keeping these things in mind will help improve your mobile UX of on your website.
#Ad placements
How your ads are placed also plays a big role in determining UX of your website. Sure, ads are a necessary evil as they are a major source of income for a website. However, you wouldn't want to ruin your visitors' experience with them. It can get especially annoying your mobile screen is filled with ads. Hence, you need to make sure that your ads are not placed at a prominent place and don't come in the way of website content too much. Or else, the visitors might get annoyed to the extent of site abandonment. And you don't want that.
#Pop-ups
Be it desktop users or mobile users—everyone hates pop-ups. But it can get especially annoying on small screens. Hence, it is advised to avoid pop-ups in web development altogether. However pop-up ads are making a comeback and if you do have to use them, make sure they are easy to close and are not full screen.
#Prioritize mobile-friendly design
Typically, mobile optimization of a website implies making changes to a desktop friendly website in order to facilitate mobile users. Desktop website design is generally taken as a base. However, some website designing experts now suggest that you rather begin with a mobile web design. And well, looking at the pattern how mobile users are dominating the online consumer population, it might just be the right thing to do.
Final Word
Having a mobile friendly website is crucial for effective digital marketing and SEO. And with the help of the tips given below, you can do just that. It all comes down to having a responsive and fast loading website with mobile friendly design. Mobile optimization is no more just an option, it is crucial in the online market now. So, get onto that already and make sure your mobile visitors have a great experience on your website.
For more, check out our blog and keep coming back here!