Leading SEO Agencies in Winnipeg

Premium Member
4.9 on 48 Customers Reviews
Curvearro knows how important role SEO plays in digital marketing business. Whether you want to increase the presence of your brand, fetching quality traffic, getting high rank of the site, and enhancing the overall business, SEO works best for your marketing efforts.
---
Top 10+ SEO Agencies in Winnipeg

Free Listings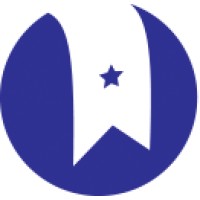 First Rank SEO
SEO Agency in Winnipeg, Canada
Address: 215-309 McDermot Ave, Winnipeg, MB R3A 1T3
---
First Rank is an SEO company based in Winnipeg, Manitoba. We offer web marketing solutions to medium and large sized companies, both locally and around the globe. The purpose of First Rank is to help businesses generate leads from their websites. We put a focus on Search Engine Optimization because we believe it is one of the most cost-effective and highest converting forms of traffic generation. All of our services are based around increasing the number of visitors to your website and increasing the conversion rate of your website, so in short, increasing your sales.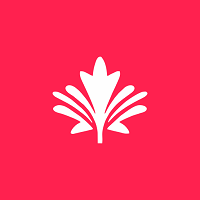 The SEO Hive
SEO Agency in Winnipeg, Canada
Address: 1047 Bairdmore Blvd, Winnipeg, MB R3T 5H3
---
Are you having a hard time ranking your website for high-competitive, relevant search terms in Google, or are you just looking for an affordable digital marketing agency to help supercharge your ranking in Google search engine results pages? Look no further. As a leading full-service Canadian digital marketing agency, we understand how search engines work and how best to drive a consistent flow of relevant traffic to your website. Furthermore, we create SEO strategies and tactics that will make you dominate your niche in Google search engine results pages. Over the years, we have helped several Canadian businesses win the "SEO race" with our affordable SEO services. Give us a shout to learn more about our services.
Stack Marketing
SEO Agency in Winnipeg, Canada
Address: 300 – 330 St Mary Ave, Winnipeg, MB R3C 3Z5
---
Is the process of affecting the visibility of a website or a web page in a search engine's unpaid results—often referred to as "natural," "organic," or "earned" results. In general, the earlier (or higher ranked on the search results page), and more frequently a site appears in the search results list, the more visitors it will receive from the search engine's users. SEO may target different kinds of search, including image search, local search, video search, academic search, news search and industry-specific vertical search engines.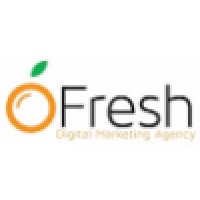 Fresh Traffic Group
SEO Agency in Winnipeg, Canada
Address: 201 Portage Ave Suite 930, Winnipeg, MB R3B 3K6
---
Fresh is a full-service Search Engine Optimization (SEO), web design & internet marketing agency in Winnipeg created for small and medium-sized businesses. We help local, national and international clients improve their search engine rankings and increase lead generation. We turn your website into your top sales performer.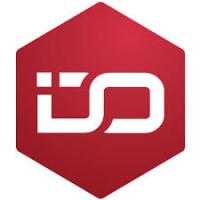 IDO Media
SEO Agency in Winnipeg, Canada
Address: 1455 Waverley St #1B, Winnipeg, MB R3T 0P7
---
IDO Media is a digitally driven, professional, full-service media agency with its head office in Winnipeg, Manitoba. We specialize in connecting local businesses to the Asian consumer market in Canada through cross-cultural marketing campaigns. No one knows how to market to this community better than we do. We are the only full-service media agency with in-house staff that have a special focus in this market. With more than 10 years of experience, we can design and advertise your business in multiple languages. Whether you are a small company or large corporation looking for a professional corporate identity or an ad campaign, or a non-profit organization looking to get your message out to the public, IDO can help you reach your goals in all sorts of ways.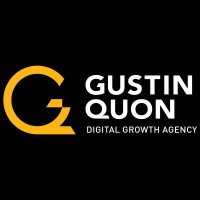 Gustin Quon
SEO Agency in Winnipeg, Canada
Address: 208-1460 Chevrier Blvd, Winnipeg, MB R3T 1Y6
---
Gustin Quon is an umbrella of sales and marketing-focused teams, providing businesses with effective lead funnels and optimization strategies for growth. Gustin Quon is a full-service award-winning digital marketing agency. Speak with one of our specialists to design a solution that best meets your needs.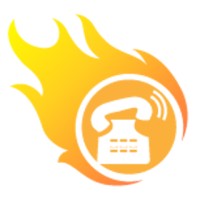 More Hot Leads
SEO Agency in Winnipeg, Canada
Address: 1460 Chevrier Blvd #200, Winnipeg, MB R3T 1Y7
---
More Hot Leads is a local boutique Winnipeg SEO & digital marketing agency working with businesses throughout Winnipeg, Canada, and the world to help them leverage the power of internet marketing to get them in front of their ideal customers. We specialize in Search Engine Optimization, Google AdWords, Facebook Advertising and other forms of digital marketing including PPC, Sales Funnels, Email Automation, Landing Page Design & Web Design. We work well with businesses who have the drive and desire to grow and are willing to invest in themselves & their business to make it happen. To learn more about our Winnipeg Digital Marketing & SEO company.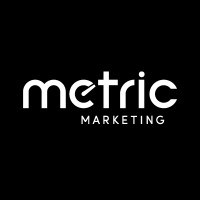 Metric Marketing
SEO Agency in Winnipeg, Canada
Address: 291 Garry St, Winnipeg, MB R3C 1H9
---
When you understand your customer's buying behaviours, motivators and purchase journey, you can create strategies that reach them at every point in the buying process. As a result, you'll always be one step ahead of your competition. This standardized workflow creates deeper audience engagement, builds confidence in your brand and delivers greater awareness and trial of your products and service. For the past 20 years, our metric-driven marketing and big idea creative has helped sophisticated companies achieve growth by delivering the right message, at the right time and to the right audience.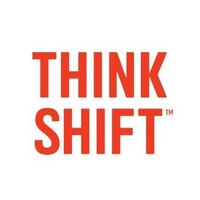 Think Shift
SEO Agency in Winnipeg, Canada
Address: 109 James Ave, Winnipeg, MB R3B 0N6
---
In a world of constant change, organizations will either thrive or become irrelevant based on their ability to create and leverage that change. We help you change from the inside out. Real change starts inside your organization, with your leadership team and employees. We deliver practical tools and advice to build intentional corporate cultures and engaged workplaces. This is the focus of our consulting team. Successful companies are changing the way they speak with the outside world – shifting from "marketing" to "mattering." To do this, we help you create brands worth caring about, and we share them with your audiences through touchpoints worth experiencing. This is the specialty of our agency division.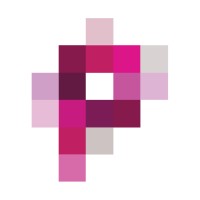 Persuasive Media
SEO Agency in Winnipeg, Canada
Address: 407 Graham Ave, Winnipeg, MB R3C 0L3
---
Persuasive Media began as a small print marketing company based in Winnipeg. Over the past few years, it has evolved into the full service agency it is today. We help our clients build their brand, develop an online presence, and extend their product awareness. Today, the combination of our knowledge, experience, and network allows us to be an asset to many businesses throughout North America.