Are you wondering why don't you get the attention you deserve on Facebook? Every digital marketer wants attention. And that is the ultimate goal of social media, right? Millions of posts are being uploaded on the social media every day. So how do you make sure that your Facebook post stands out? How do you ensure your post gets the engagement it deserves? In today's article I will be talking about how you can consistently create posts that get the engagement.
Let's dig right in
Let's take a look at what the engagement means?
Have you ever wondered exactly what gets the most engagement on a Facebook post? "Engagement is an umbrella term that can refer to all the actions people take as a result of what you post." According to Facebook.
Some metrics to determine the engagement
Shares
Likes
Comments
Saves
Interactions
Video plays
Reactions
Link clicks
Photo views
We can break these actions down into the following metrics
Post reactions
Link clicks
Page engagement
Cost per engagement
These engagement metrics are important because they enable you to track how your content performs with your audience.
The more the audience interacts with your posts, the better your Facebook reach will be. So what type of content audience likes to see? They like content that is interesting, funny, and relatable. These factors enhance the level of engagement.
How to Write a Top Notch Facebook Post?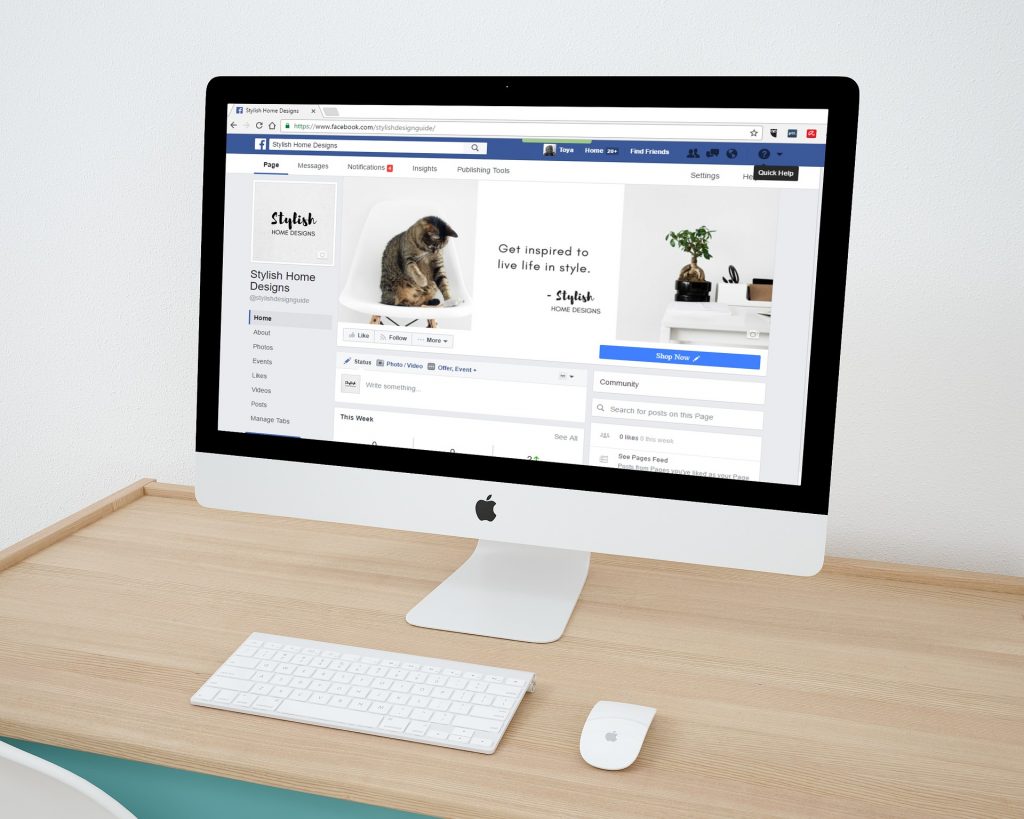 You need to have a content marketing strategy before you start writing Facebook post. You should build your strategy around your audience's likes and needs. Let's take a look at some tips to impress your Facebook audience and improve your inbound leads.
✅ Be the first to break the news
Nobody in the field of social media marketing can pin point on a best posting time. Posting timely does not mean posting at the right time of the day. But, to post the right content when your audience is looking for it. Particularly, timeliness means using seasonal content and leveraging current events. If you see all the major retail company in the world, they take advantages of seasons like Christmas and New Year.
So you should too. Seasonal content allows you to be timely and create stuff audience want to see. You need to keep up with the trends and challenges that surfaces on the social media every now and then. You need to be aware of the current trends, events, and latest news in order to write engaging content.
✅ Post should be informative and useful
Your audience is looking for content that is useful and relevant to their interests. On top of that, they want content that is interesting and educational. Product announcements by big brands get high engagement because they are useful. The road to writing engaging Facebook post is to be an invaluable source of information. Hence, it is important to make sure that your content is authentic, useful, and valuable. Some of the brands get to promote a partner product and benefit from the influencer marketing at the same time.
✅ Use audience insights to inform your topics
The best thing about digital marketing is you can easily deliver curated content your users are interested in. You can improve engagement metrics on your branded Facebook post by creating content specific to their needs. But, how do you know what your audience likes? You can utilize tools like Facebook Audience Insights to see what pages your followers like, what they buy, how much they use Facebook, and so much more.
✅ Make your text content interesting
Days of text-only Facebook posts are long gone. Let's leave that medium to Twitter. Facebook posts are best for sharing a nice image or video, your users will engage with that more than a plain text update. Roughly 56 percent of all Facebook content has photos. More than eight billion videos are watched on Facebook each day, according to Buffer. Text content is still important but it should not be alone. Considerable lengthy text posts don't get that much engagement. On the other hand, Facebook post that has just right amount of text, some images or videos get more engagement.
✅ Start a conversation
Many posts are one-sided, but your audience wants to engage with your content. Asking questions, prompting responses, or even giving away free items in return for engagement can improve your engagement levels and help your performance better. Not necessarily every post needs to be like this, but you should aim to start a conversation with your audience.  You can create a powerful Facebook contest, ask a question, pose a challenge etc. anything that encourages your audience to take some action, whether that's commenting on your posts or visiting your website, can help drive engagement.
✅ Make your content humorous
Humorous content is the best when it comes to marketing and advertising. However, it can be overused easily. So, you need to do it right in order to make it effective. Humour which is clean and relatable connects with the audience more. But whether or not to use humour depends on the kind of brand. The humour must stay aligned with your brand. When putting out a formal post, obviously the humour will have no place in it. On the other hand, you will be more lenient with the humour when your posts are casual.
Wrapping it up
Facebook is a great platform if you know how to utilize it in the right manner. Create content that your audience wants to see. This will improve the engagement of your audience with the audience. Try to understand your audience's pain points by analysing your Facebook metrics. Then create original content that speak to your audience's needs. By doing all of this, you will be able to create an engaging Facebook post that your followers will love.  
Not sure how to start an effective social media campaign? Hire Digital Marketing Company in Singapore or Digital Marketing Company in Dubai.
For more informative and interesting articles, just get in touch with us.