Search engine optimization is quite a demanding task. At times, it can get tiring and confusing when even after continuous efforts, your site is not ranking well. And what's even worse? Drop in site rankings. Are you experiencing something similar with your website? Can't locate what's causing the issue? Then read this article to learn about some of the most common site ranking drop reasons.
Optimizing for search engines can be quite a taxing job. This explains why smart businesses leave their SEO worries to professional digital marketing agencies in Toronto. And what's the worst part? After putting so much effort into SEO, your site still doesn't rank well. But do you know what's worse? Experiencing ranking drop! Absolute SEO nightmare!
Are you too facing such issues with your website? Not able to identify the reason behind your ranking drop. Read the list of possible reasons in the list below and you may be able to identify the problem.
Some common Site Ranking Drop Reasons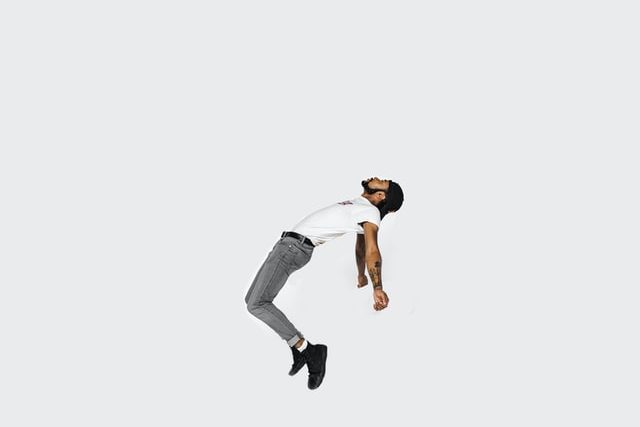 #Search algorithm update
Google search engines roll out an algorithm update every once in a while which affects the ranking of many sites. So, if you are not the only one who is experiencing ranking fluctuation, then it algorithm update can be the reason. There is no cure for it exactly and Google just suggests you keep improving the quality of your content (which doesn't promise that your ranking will improve). And generally, sites that lose their ranking in one update gain it back in the next.
#Broken or lost inbound links
If you are experiencing a dramatic ranking drop in your website, then it is possible your inbound links have got broken or lost somehow. With the help of tools like Majestic, CognitiveSEO, Ahrefs, you can easily find out if you have lost any inbound links in the last 90 days. Once you spot such links, you can fix them. And eventually, your rankings will be back to normal.
#Poor inbound links
Inbound links are not always good for your SEO. It is important to make sure that you don't get linked by shady and spammy websites. Getting such poor links can make Google associate your website with those poor ones and hence lead to penalization. Therefore, you should keep scanning for such poor links and weed them out regularly.
#Redirect issues
Have you recently migrated your website? If you have done so without a 301 redirect plan, then you'd be having broken redirects. And this is why your site ranking is dropping. Thus, you should use 301 redirect when you migrate your website. And make sure to update XML sitemaps, canonical tags, and links as well.
#Targeting wrong keywords
Are you sure that you are targeting the right keywords? Over a period of time, some keywords become obsolete. Moreover, Google is constantly upgrading its natural language comprehension to help people find the desired results. If your business has been on the internet for a long and you have been using the same keywords since then this can be the reason your site ranking is dropping. So, compare your targeted keywords with the terms that people actually use to search your business and update your keywords accordingly. You can easily find that in Google Search Console.
#Manual penalization
At times, Google manually penalizes websites. So, if you are experiencing a sudden drop in your rankings and there is no algorithm update, then this can be the reason. There are many factors that could influence Google to penalize your website. Check out your Google Search Console account and you will most likely be notified about it already. And in the future, make sure to keep checking your Google Search Console for such notifications.
#You competitor has improved
It is also possible that there is nothing wrong with your site but that your competitor's SEO has improved. And thus as they are ranking better, your website has come down. So, you need to find out what changes your competitor has made and catch up with them accordingly. Tools like Wayback Machine and Versionista can help you easily spot changes made by your competitors.
#Issues in server
Server issues are another of the common reasons why websites experience ranking drop. From empty markup to broken caching, there can be a number of issues in the server that can be the cause. In any case, server issues can critically harm your SEO. And hence, you need to fix them as quickly as possible.
#Poor UX
If your visitors have a poor experience on your website, it can shoot up the bounce rates. As a result, the search engine would rank a website with better dwell time than yours and your website will be pushed down. Thus, you need to ensure that your website gives a great experience to the visitors. Follow are the possible reasons for poor UX:
Slow page speed
Poor navigability
Website not optimized for mobile phones
Unresponsive web design
Poor content
CTA issues
…and so on. So, make sure to check your websites for all these issues and fix it. It is always best to hire professional web development services.
Summing up
Drop in site ranking is one of the worst SEO nightmares. (Of course except when you hire professional and reliable SEO services.) Given above are some of the common reasons why a website may lose its ranking and visibility. I hope this will help you identify your site ranking drop reasons. Or else, you can always reach out to digital marketing agencies in Edmonton to improve your SEO.
For more articles on digital marketing and SEO, click here.