In order to reach your target market on the internet, you need to optimize your online presence for the search engines. However, this can get difficult sometimes and you feel your SEO is falling apart. If that's something you are going through right now and feel that your SEO is not yielding desired results, then this article can come in really handy for you. So, read on and learn about some of the best ways that can help you improve SEO.
Maintaining your search visibility, ranking, and web traffic can get a little difficult when you are not taking professional SEO services. And poor SEO can harm an online business greatly by wounding its conversion funnel. Therefore, there is a constant need to ensure that you rank for your targeted keywords.
And to help you improve your SEO, we have put together a list of very useful tips that can help you improve SEO.
10 best ways to improve SEO of your business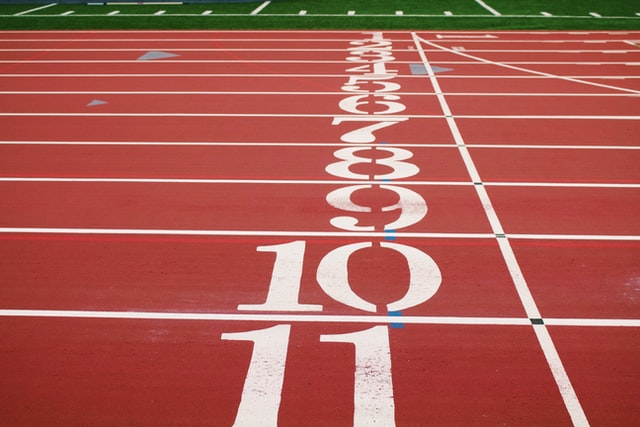 #1 Prioritize mobile experience
The population of digital consumers is largely dominated by mobile users. Not to mention how most internet searches are done through mobile phones. And hence, even search engines like Google prioritizes websites that are optimized for mobile phones. Not to mention how mobile optimization is crucial to ensure that your visitors have a great experience on your website—which is crucial to keep dwell time and bounce rates in the right balance. So, don't mistake mobile optimization in SEO to be just freedom of choice anymore.
#2 Fast loading speed
If your website takes more than 2-3 seconds to open and load, then most of your visitors are going to abandon it. This is especially so in the case of mobile users. The window for selling is shrinking and hence, you need to be as fast as possible. So, make sure that your website is fast enough to load within the said time limit to ensure that more and more visitors engage with your website.
#3 Responsive Web Design
Having a responsive web design implies having such a web design that allows your website to render well on the screens of a variety of devices from desktops to mobile phones and other mobile devices. This will allow visitors using different devices to have a great experience on your website which will add up to dwell time and check bounce rate—thus further maintaining high Google ranking and visibility. Many professional digital marketing agencies in Edmonton would take care of your web designing in order to ensure that it is aligned with your SEO goals.
#4 High quality content
Quality content is crucial to get you ranked. For one, keyword placement is impossible without content and secondly, content plays a big role in audience engagement. This goes on to define your dwell time and bounce rates and further affects SEO. Therefore, you need to give it due to focus. So, make it a point to create only excellent content. Always prioritize the quality of the content over the length or number of the posts. This will eventually help you rank better in SERP and can even get you in a featured snippet.
#5 Image optimization
Images and pictures are important constituents of a website's content. However, optimizing your web images is very crucial for effective SEO. The file format and size of your images affect your page loading speed. And as we have already talked about how having a fast-loading website is so important, you need to optimize your images accordingly. Try this if your images are not optimized yet and you'll gradually start seeing the change.
#6 Proper keyword placement
Ideally, we are just supposed to create quality content that the readers would find valuable. However, it is not an ideal world and keywords are necessary. Hence, you need to place your targeted keywords accordingly in your blogs. I suggest using SEO tools like Yoast while writing blogs because they allow you to maintain the right amount of keywords in your content.
#7 Fix broken links
Broken links on a website can crush its search engine ranking. Therefore, you need to ensure that your website is free of broken links. Dead links that lead to error pages can seriously ruin the user experience. So, make sure to keep scanning your website for dead links regularly. And tools like Dead Link Checker can help you with just that. In fact with this tool, you can even check if the links leading to your website from a different website are broken.
#8 Write enticing titles and meta description
Your blog title and meta description is the first thing a searcher would read before deciding whether or not to click on the link. Hence, if you write enticing titles, you can improve your click-through rates. A title typically allows a character limit of 65 letters and meta description can be quite long. However, it is important to note that not all of that can be covered in the display. Thus, you need to make sure that the important text and keywords are included within the viewable limit of the title and meta description.
#9 Local SEO
Targeting is crucial when it comes to marketing. Hence, you need to have a targeted approach when it comes to SEO as well. Small businesses, especially those that are largely based on their physical location should focus on improving their local search visibility and reach. This will help you target those searchers that are more likely to convert with your business. In fact, most business-related searches with local intent. Hence, local SEO can greatly improve your chances of getting ranked.
#10 Voice search optimization
Voice search is getting more and more prevalent day by day. Quite a lot of people have already become comfortable with and used to commanding their voice assistant for internet searches. Thus, it's time that you start optimizing for voice search as well. You can find some useful voice search optimization tips here.
Conclusion
So, here ends our list of top 10 tips to improve SEO. By implementing these actions, you will be able to improve your audience engagement rates that will eventually tweak your visitors' dwell time, and check bounce rate. This along with proper keyword placement will eventually help your business rank better on search engines. And if you are seeking professional help, here's a list of the best digital marketing agencies in Toronto.
For more of such useful tips, check out our other articles here.