Marketing is important for every business in order to keep reaching the target market effectively. And you can never make the most of your marketing until you make it digital. Hence, digital marketing is very important for present-day businesses. And this goes on without regard for the size of the company. A great thing about digital marketing is that both industry giants and small businesses can do this. And in today's article, we will be specifically be giving digital marketing tips for small businesses.
It does not matter what is the type or size of your business. On the internet, every type of business can effectively market itself. While traditional marketing methods make it difficult for small businesses to compete with big brands, digital marketing gives them they place where they can stand out.
Realizing this, more and more small businesses are investing in digital marketing services and improving each day. If you too want to take your small business to new heights, then this is for you. So read and learn about the…
10 best digital marketing tips for small businesses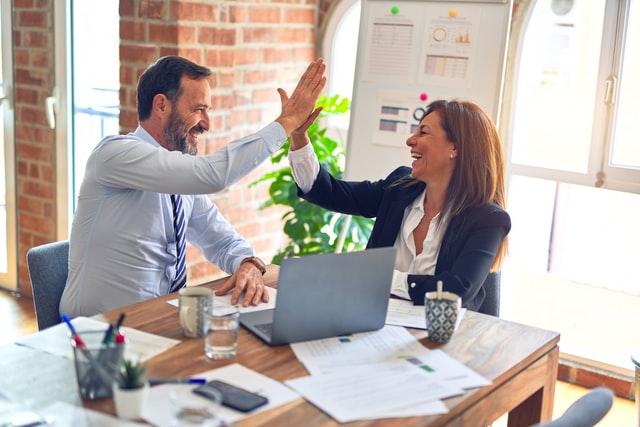 >1 Google My Business
In all probability, Google might have already listed your small business in its directory. So, the first thing to do is—claim your business on GMB. After that, you will able to manage the GMB page of your business. Optimize it by filling in all the important information like working hours, holidays, what your business is about, what are the products and/or services you provide, and so on. You can also upload pictures and videos to your GMB page. This way, you will be able to leave a good impression on people that come across your business on GMB. Not to mention how it can improve your SEO.
>2 Website Development
If you invest in website development, you can greatly improve how your business is presented on the internet. A website is the focal point of a business's online presence. Hence, it has the power to make and break your digital presence. The sort of experience your visitors have on your website goes on to determine your dwell time, bounce rates, conversion rates, sales, and so on. Not to mention how crucial it is for SEO as well. However, many small businesses tend to overlook the important role of their website. Make sure you don't make the same mistake.
>3 Content marketing
Content is fundamental for effective online marketing and SEO. However, small businesses miss to realize its importance and generally have little to nothing in the name of a content marketing strategy. Content marketing can have immense benefits for a business. You can improve search visibility, get more referral and social traffic, have higher domain authority, increase conversion potential, polish brand reputation, and so much more. Therefore, make sure to have a proper content marketing strategy in place. This list of content marketing tips can come in really handy for that.
>4 Social media marketing
Do you have a proper social media marketing strategy in place? If not, then you should have once. Using social media in marketing can take your business to another level. Over half of the world's population is on social media. You can only wonder how large a target market is waiting there for your business. Moreover, social visibility is important for a business in order to assert its credibility, genuineness, reliability, and trustworthiness. When researching a business, today's consumers tend to look for it on social media to how the said business engages with its audience and what is its social image. These SMM tips can help you improve your campaign.
>5 Local SEO
It's a given that optimizing for search engines is crucial. However, most small businesses have a generalized approach when it comes to SEO. Well, targeting is important. And hence, for small businesses, especially those that are largely based on their location, local SEO is important. This allows you to improve your business's local visibility which would be much more useful for it. With this, you can improve both your web and in-store traffic, higher up leaf generation and conversion, and even beat big brands. So, instead of optimizing for a general reach that is not only hard but also not as useful, focus your SEO efforts on improving local reach.
>6 Gather ratings and reviews
Before engaging with a business and spending their money, consumers like to make sure that the product/services are actually worth spending on. What do we do in such a case? We look for ratings and reviews given by other customers to the said business. Higher the rating and nicer the reviews then more would be the chances of conversion. Therefore, small businesses should encourage their happy customers to rate and review them on the internet. Your key focus of gather ratings and reviews should be GMB, your website, and social handles.
>7 Leverage email marketing
Email marketing is one of the oldest and one of the most effective online marketing methods. If it isn't a part of your marketing strategy yet, you are missing out on a lot. Email marketing allows you to make a conversational marketing channel and reach your potential customers effectively in real-time—and not to mention with the marketing channel they have subscribed for. From sharing important information, interesting content, special offers, etc. with your leads via email marketing, you can optimize your marketing campaign like nothing else and enjoy great returns on marketing investment.
>8 Optimize for mobile phones
It's been quite some years now that mobile users started taking over the population of online consumers. And since then, the number has only increased. Hence, mobile optimization has become exceedingly important for online businesses. However, many small businesses tend to overlook that. Make sure you don't make the mistake. From website to emails and all the other marketing channels—make sure to optimize it all for mobile phones.
>9 Influencer marketing
Influencer marketing is the hottest marketing channel currently. How it has grown over the last few years indicates that this is not some passing trend but a serious marketing model. However, the majority of the small businesses are still oblivious to this fact. So, investing in influencer marketing can give your small business a great edge. And don't worry about its affordability. It is more cost-effective than many other marketing models. It is best advised to collaborate with micro and nano influencers. Here are some tips for small businesses to get started with influencer marketing.
>10 Always be testing
Digital marketing isn't something you learn once and for all. One of the biggest mistakes that small businesses make is become passive in the process. Make sure you don't do the same. So here's another one of the important digital marketing tips. Always keep tracking the performance of your different campaigns, look for errors and scope of improvements to optimize accordingly. SEO and digital marketing tools can be a great help in this. Make sure to catch up on important trends constantly, gather customer data and insights, sort to digital marketing services in Toronto, and just keep testing and optimizing.
Wrapping up
Effective marketing is needed for the growth and survival of an online business. With the help of the digital marketing tips given above, a small business can step up its online marketing game. And for the best results, it is always best to hire professional help. So, find out the right digital marketing agency in Edmonton and in other parts of Canada!
Keep in touch with us for more articles on digital marketing.