Marketing on social channels is important in the present-day digital market. Without this, you can't fully optimize your online presence. Why is that? What are the reasons a business should do social media marketing? Read this article and find out.
Effective marketing on digital platforms demands a layered approach. You can't just create a website and expect visitors will come pouring in. Yes, search engine optimization is crucial but in isolation, it can't do much. In order to realize the whole of your business's marketing potential, social media marketing needs to be an indispensable part of your strategy. No wonder why so many businesses outsource social marketing services from digital agencies in Edmonton.
Honestly, you can't treat social media marketing as a choice if you actually want to optimize your business's online presence. It is in fact necessary. However, many businesses still don't find it as important. And hence, in this article, we have listed 10 of the most compelling reasons why a business should market its brand on social media channels.
Top 10 reasons why you should do social media marketing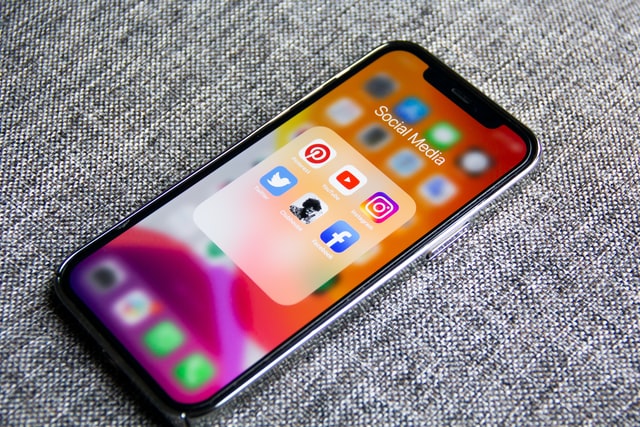 #1 Brand awareness and recognition
Almost 3.96 billion people use social media. That's literally almost half of the world. So, what else could be a better place to promote your brand at except this? What are the odds that you won't find your target market in half the world's population? None! People of almost all nationalities, regions, genders, age, occupations, and of other such differing demographics are there on social media. And you can make them aware about your brand with social media marketing.
#2 Social proof
Social proof has become something really important for present-day consumers. Before engaging with a business, they want to make sure that the said business is genuine, credible, and reliable. And guess which platform they go to for finding that out? Social media. Hence, social media marketing is crucial. It allows you to optimize your social profile which helps your target market on social channels to understand and trust your business better.
#3 Brand humanization
There are innumerable brands for every single type of product on the internet. The online competition is crazy. Hence, there is all the more need for standing out. And this can be done by creating more human relations with your target market. By interacting with your followers through posts, comments, live videos, etc. you will be able to show the human side of your brand—something that your followers will be able to trust better and would feel more comfortable engaging with.
#4 Increase website traffic
When you maintain a great social account, adding a link to your website can drive great inbound web traffic. If done right, social media marketing can lead to an increase in your web traffic. Think about it, if your followers thoroughly enjoy your social media content, won't they like to engage with your business too? Well in all probability, they'd definitely like to do so. And hence, they'd naturally like to visit your website.
#5 Better conversion rates
Social media marketing is a great way of generating leads. For one, as you improve your website traffic with SMM, you will also be widening the end of your conversion funnel. Moreover, your social media handles can also become an important channel for content marketing. This will help in lead generation and in guiding them through different stages of conversion. As a result, you will be greatly able to optimize your conversion and sales funnels.
#6 Audience engagement
Social channels have an unmatched potential for audience engagement. You can use a variety of content types and hook your audience. From images to infographics, GIFs, videos, and so on, there are just so many options. Not to mention the interactive features on platforms like Facebook, Instagram, etc. that allow you to interact with your audience in various ways—e.g. asking questions, running polls, MCQs, and so on.
#7 Customer service and support
The use of social media in digital marketing has also greatly transformed customer support and services. Customers these days are more comfortable in reaching out to businesses on social media than through any other channel. As a result, businesses are expected to be available on social media for customer services and support. This will not only let you help more and more customers but will also shrink your response time. And the quicker your respond to your customers, the better.
#8 Customer data collection
Marketing on social channels can also be greatly beneficial for customer data collection. Here, you can get invaluable first-hand information directly from the customers. Such data is highly valuable as it allows businesses to tailor better strategies around their marketing campaigns, sales campaigns, products, services, and so on. As a result, you'll be able to make smarter business decisions.
#9 Social media tools
Another doubtless benefits of marketing your brand on social media are its amazing marketing tools. Platforms like Facebook, Instagram, LinkedIn, Twitter, etc. allow businesses to access certain tools that help them market and manage their business better on such platforms. With analytics, you can get important insights about your reach and CTR, etc. And then there are advertising tools that help you create nice ad campaigns with much ease and lesser money.
You can also add useful CTA buttons on your social accounts/pages using which your audience can visit your website, buy products from you, contact you, and perform other such actions. There are also many social channels that allow businesses to sell and close deals within the app. The customer doesn't necessarily have to go to the business website. And this ease in the buying process has helped many businesses improve their sales. These are just some of the many examples of useful marketing tools provided by popular social platforms.
#10 Cost-effective method of marketing
Despite all the benefits that social media marketing has to offer, it is surprisingly quite cheap. Well, at least cheaper than most of the marketing channels. There is virtually no cost of setting up social profiles. And though it is better to hire a digital marketing agency, some small businesses do just fine without it. Not to mention how paid marketing on social channels is not only better but also more cost-effective. This is one of the main reasons why social media marketing is ideal for small businesses.
Wrapping up
So, here ends our list containing the top 10 reasons why businesses should do social media marketing. This type of marketing helps improve a business overall by boosting its brand awareness, audience engagement rates, ROI, conversion rates, and so on. Thus, if you haven't made it a part of your marketing strategy yet, it's time you do it now. So, get on searching for the right digital agency in Toronto to successfully market your brand on social platforms.
For more articles like this, keep in touch with us.